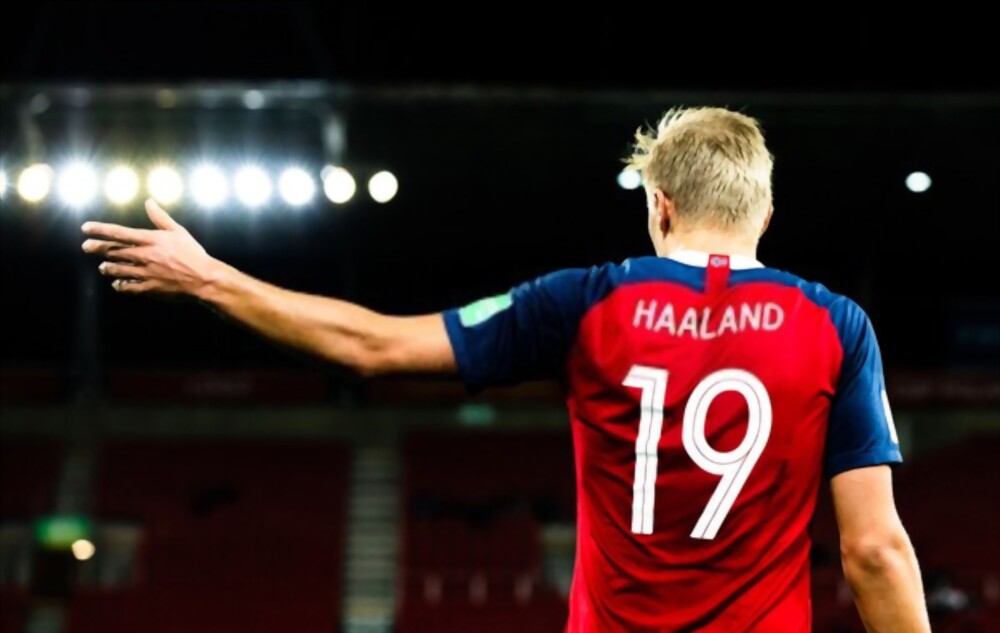 Erling Haaland broke the goals scored in a season by a Premier League player last night, as Manchester City crushed Bayern Munich in the Champions League, earning him the nicknames "monster" and "beast".
In his debut season playing in English football, the 22-year-old Norwegian striker scored City's third goal in their 3-0 quarterfinal first-leg victory to attain another record.
In just 39 games, he has scored 45 goals for City this season, a Premier League personal record across all competitions.
He had faced German champions Bayern frequently while at Borussia Dortmund, but he had never defeated them. This was his fifth goal in seven games against them.
"This guy is a beast, and every team must dread facing him. Congratulations to Manchester City for buying him; he is a beast," said Mario Gomez, a former striker for Germany and Bayern Munich.
Fewer than any other starter for either team, Haaland only touched the ball 28 times.
"I have never seen a striker as amazing as him", said the former England midfielder Owen Hargreaves, who played for Bayern and City. "It's out of this world."
For the Treble contenders this season, Haaland has also provided six assists, including one in this match when he crossed for Bernardo Silva to make it 2-0.
What records does Haaland now hold?
No player has ever scored 45 goals across all competitions since the Premier League was established in 1992–1993. That is, until yesterday.
Haaland was born in Leeds when his father Alfie Haaland played in the Premier League, but he moved to Norway when he was three years old, and up until this season, he had never played in England.
He has scored more goals than his teammates, and 28 of those goals have been with his left foot, which is his favourite. Haaland's 45 goals surpass his previous best season for goals scored as well. He scored 44 goals in total in 2019–20, including 28 for Salzburg and 16 for Dortmund.
This was also a personal best for him since it was his 11th Champions League goal of the year. Almost a month ago, Haaland surpassed the club record for goals scored in a season, which he has later grown.
What more records is he capable of breaking?
The record for most goals in a Premier League season will undoubtedly be broken shortly by Haaland, who is currently one of just 12 players to achieve 30 goals in a season.
Salah's record of 32 goals in 38 games in a season in 2017–18, is only two behind him. There are nine more Premier League games for Haaland to break these records.