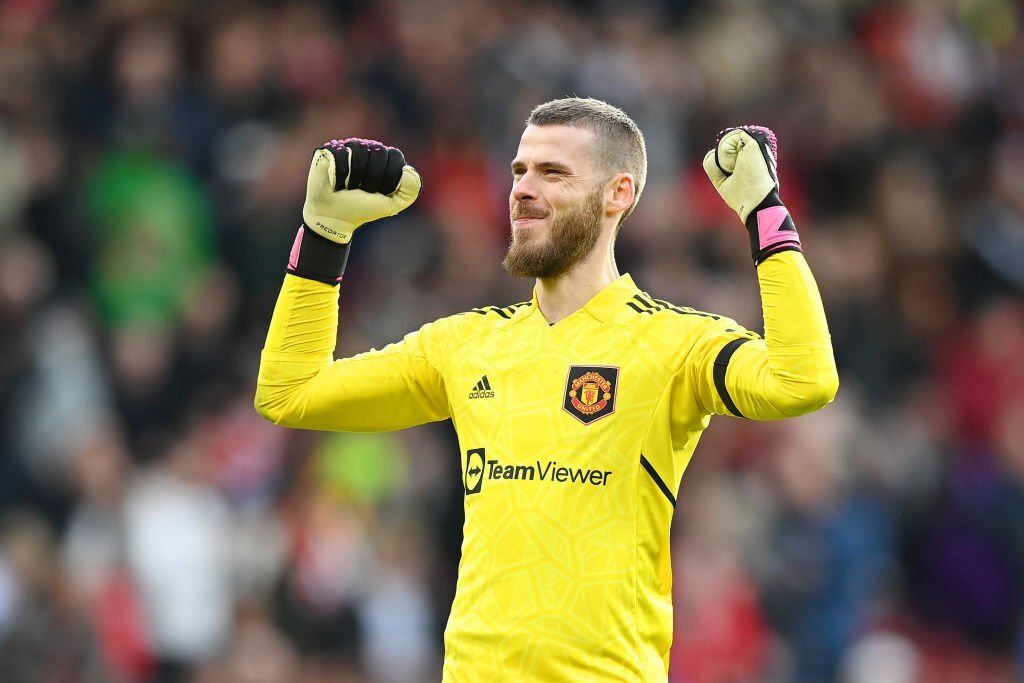 David De Gea is expected to become a free agent at the end of this week if he refuses to sign a contract extension.
The Spanish goalkeeper, aged 32, has been a member of the team for 12 years and has appeared in 545 games for the Red Devils.
Although there has been no decision about whether David de Gea will stay at Old Trafford, his contract with Manchester United is expected to expire. Following the initial agreement, the terms of a contract extension were modified. This has caused both parties to take a step back and consider the situation and their desired course of action.
De Gea, in reaction to the intense number of rumours about his future, has maintained touch with United and earlier this week posted a yawning emoji on Twitter. The four-time "United Player of the Year" last year took home the Premier League Golden Glove for the second time thanks to his 17 clean sheets.
After the previous season, both De Gea and manager Erik ten Hag expressed their confidence that the Spaniard would remain with the team. Although it hasn't been ruled out for him to sign a new deal, the Spaniard is now free to join for any club as of Saturday after being allowed to negotiate pre-contract terms with foreign suitors in January.
De Gea signed a record-breaking contract in 2019 that paid him £375,000 per week, however, United has been putting pressure on him to accept a significant salary reduction.
United manager Erik ten Hag will face a dilemma if De Gea decides to quit the team after 12 seasons, during which he has collected five major trophies, a record four "Club Player of the Year" honours, and is the last remaining United player to have won the Premier League.