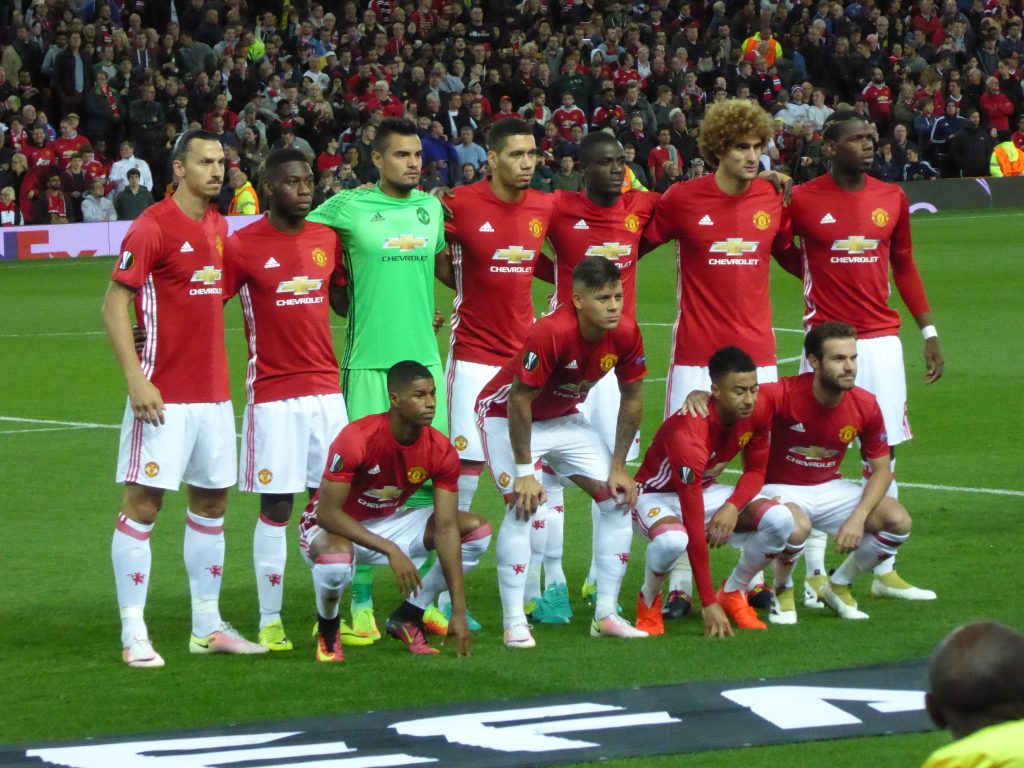 Manchester United is one of the most successful and popular football clubs in the world. As such, they have many rivalries with other clubs. We'll take a look at some of their biggest and most intense rivals. From their bitter local rivalry with Manchester City to their heated battles with Liverpool and Arsenal, it's clear that Manchester United are no strangers to intense rivalries. We'll also discuss other notable rivalries involving Manchester United, including their rivalry with Leeds United and Chelsea.
So if you're a fan of Manchester United, you'll want to read on to learn more about some of their fiercest rivalries.
Manchester City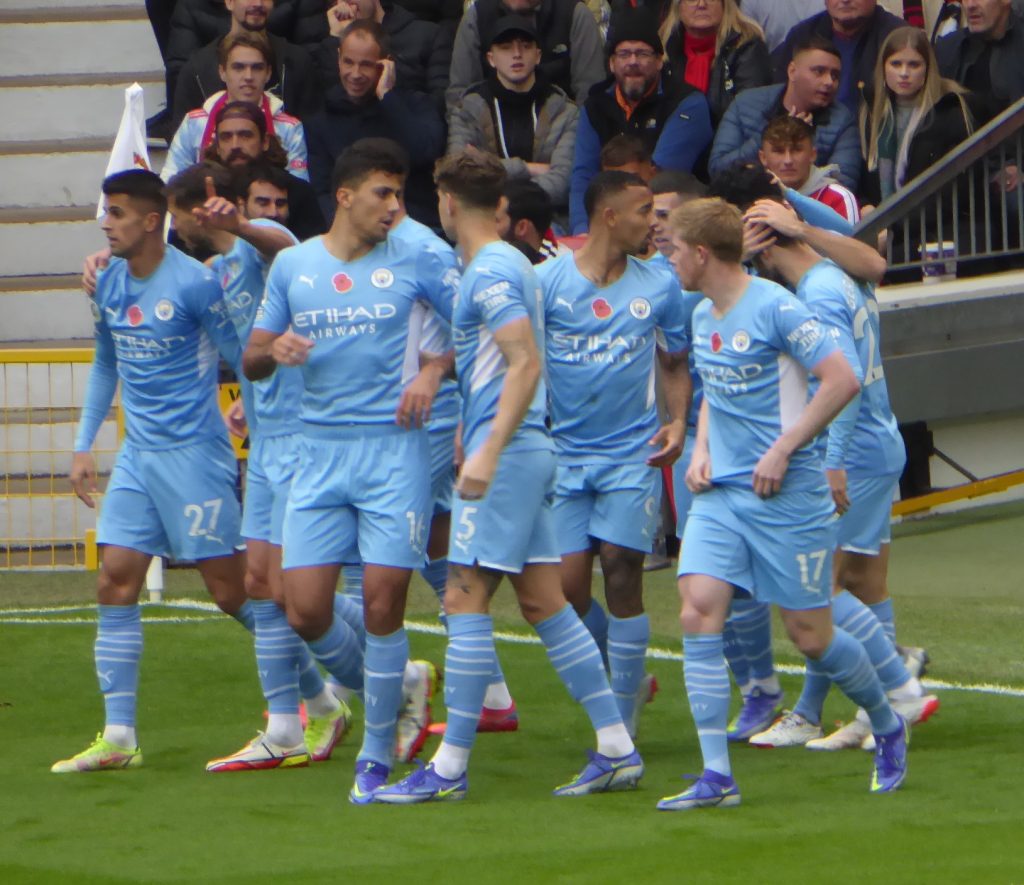 One of the toughest rivalries in the world, emotions between Manchester United and Manchester City are always high when the two teams compete. It's a rivalry that dates back to when both sides first began competing in the English Football Association in the late 19th century. Since then, Manchester United and Manchester City have been engaged in a furious power struggle as they compete for regional and international honour. In the 2011–12 season, Manchester City ended United's three-year hegemony as Premier League winners, writing the most recent chapter in this rivalry. It was a major embarrassment for United that City had won the title for the first time in 44 years. This was followed by City winning the title again the following season, and the rivalry has been renewed ever since.
These two teams frequently engage in heated verbal sparring in the stands, with opposing supporters competing to out-sing one another. The rivalry's ferocity is also visible on the pitch, where players frequently engage in tense arguments with their rivals. The Manchester derby has witnessed some of the most spectacular moments in Premier League history and is consistently one of the most anticipated games in the English football calendar. The rivalry has seen its fair share of memorable games over the years, from Ryan Giggs' late-game heroics in the 1994–95 season to United's exhilarating 5-1 victory in 2011.
This rivalry extends beyond the Premier League, with the two teams facing off in a variety of cup events. The Manchester derby, whether it's for the FA Cup, League Cup or Champions League, is always a special occasion to cherish for both sets of supporters. One of the most intense rivalries in football exists between Manchester United and Manchester City, and it doesn't seem like it will let up any time soon. Ever since they first met, the two sides have been engaged in a conflict over regional and national dominance; this rivalry will likely continue to be a source of drama and excitement for years to come.
Liverpool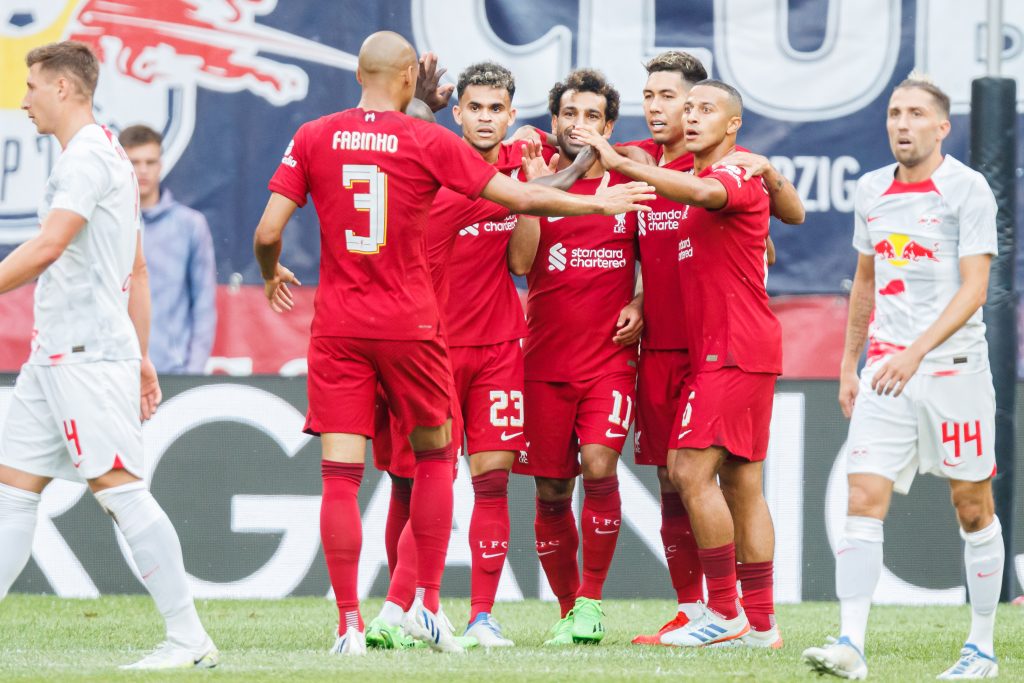 The greatest rival of United is known to be Liverpool. The two clubs' rivalry has been going on for years, and it only appears to be getting worse. The two clubs became the dominant power in English football in the late 19th century, which marked the beginning of everything. Since since, their rivalry has gone through several phases, with United dominating since the 1990s while Liverpool dominated in the 1970s and 1980s. The rivalry is so fierce that heated arguments between players and supporters have even been known to break out. There have been several legendary games between the two teams, with United frequently winning.
They've been the more successful team in recent years and have more trophies than Liverpool. This has just heightened the animosity, with Liverpool supporters eager to win some hardware. Beyond the football pitch, the rivalry between the two teams extends. Two of the most recognizable cities in the UK are Liverpool and Manchester, and their rivalry has frequently been a source of pride for both sides. As both sets of fans try to outsing one another, this is frequently reflected in the chants and songs that go along with each game. The two clubs collaborated in 2017 for a charity match in support of the Manchester Arena bombing victims.
The two sides came together in this situation, demonstrating their shared concern for the neighbourhood. It served as a reminder of the closeness and concern shared by the two sides. It is unlikely that the rivalry between the two clubs will ever end. Each of their games is keenly anticipated as both teams compete to show who is the best. It is a rivalry that United and Liverpool supporters will never forget, and it will be discussed for years to come.
Arsenal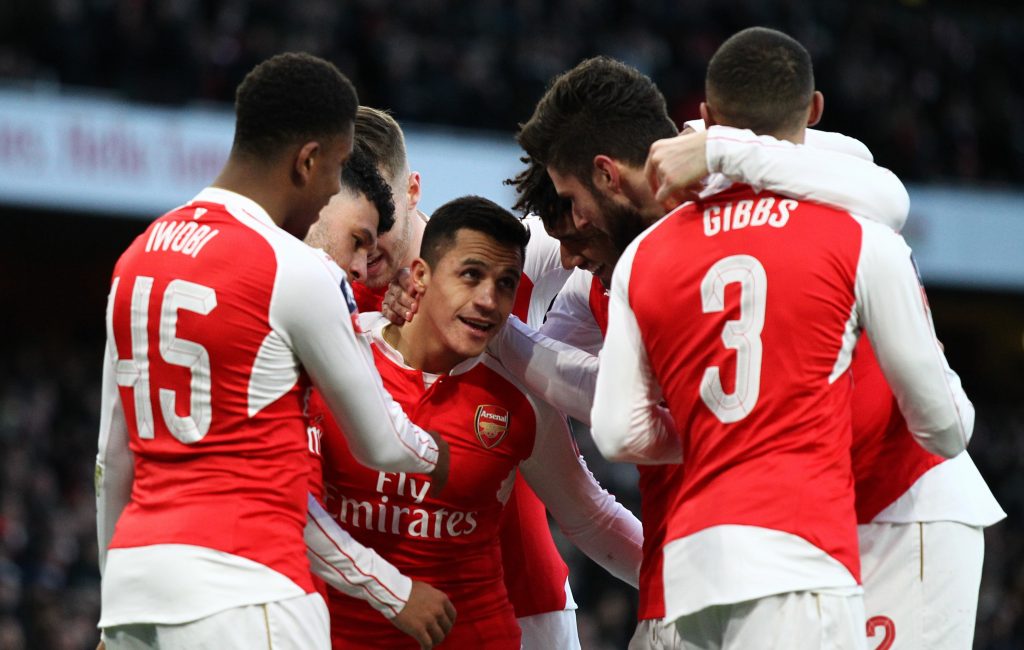 For decades, English football has seen a strong rivalry between Arsenal and Liverpool. However, they are not the only groups that compete against Manchester United. Arsenal has grown become one of United's fiercest competitors throughout the years. This rivalry started in the late 1990s, when English football was dominated by Arsène Wenger's Arsenal team. Some of the most cherished Premier League games ever were played between these two sides as a result of their fierce and thrilling rivalry. When the two clubs faced off for the championship in the 2005–06 season, the rivalry was at its height.
Even though United ultimately prevailed, Arsenal gave them a run for their money, coming in second place with just four points more than United. Since then, the two teams have continued to compete against one another for the top four Premier League positions. Both teams frequently compete for the same players on the transfer market as a result of the rivalry. Due to this, the two clubs have engaged in some intriguing clashes, with United frequently emerging victorious.
Arsenal supporters are enraged by this because they believe United is attempting to sign their top players. Their frustration over their team's inability to keep up with its competitors has only grown as a result of United's recent success in the Premier League. The two clubs' rivalry will undoubtedly continue in the upcoming years since both squads are motivated to defeat the other. Whatever the result, the rivalry between Arsenal and Manchester United will undoubtedly provide a lot of drama and excitement to the Premier League.
Leeds United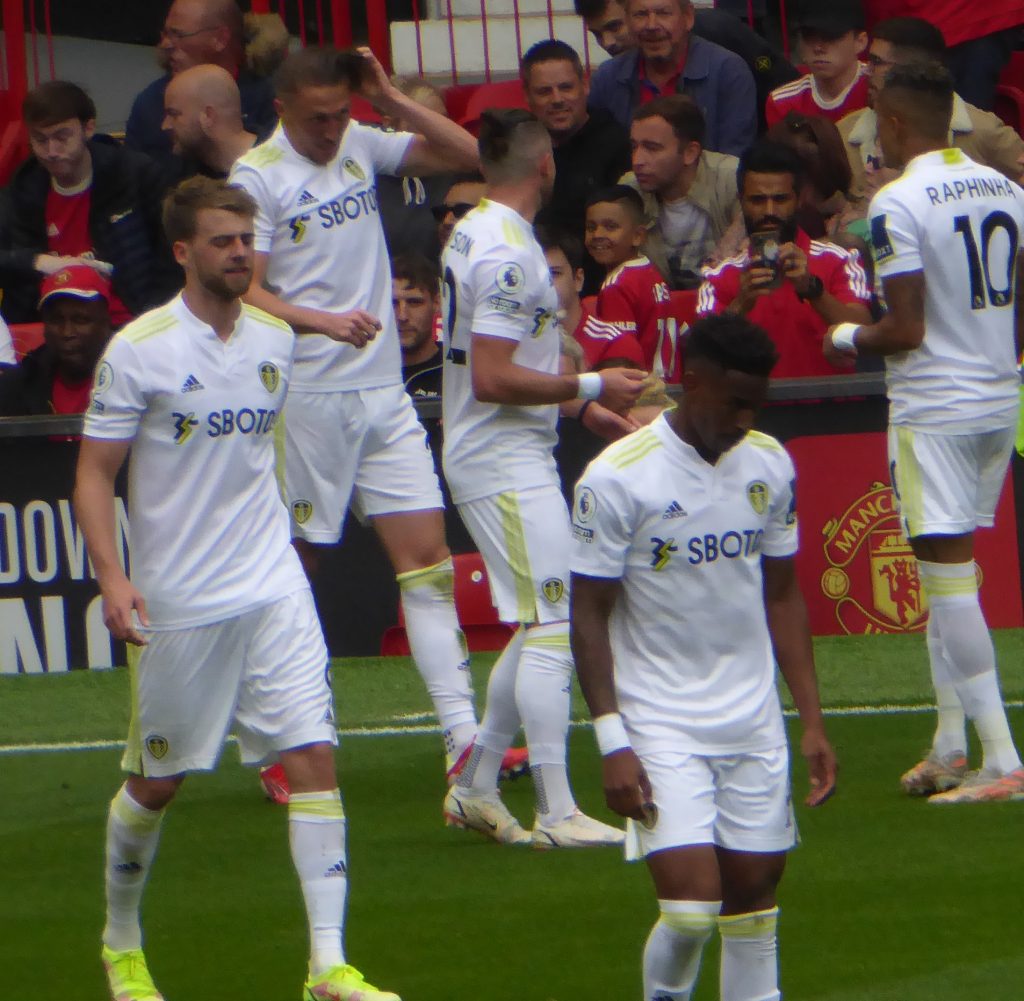 Leeds and Manchester have long battled it out for the top spot in the Premier League. Leeds and Manchester United have been rivals for many years, and they have engaged in a number of thrilling games. In the past, Leeds held the advantage thanks to victories in the League Cup and the FA Cup. Manchester United, though, has triumphed in recent years. Manchester United has prevailed in most of the contests between the two teams since the early 2000s. It is not surprising that Leeds and Manchester United have such a fierce rivalry.
Both teams have strong followings, and each group is strongly devoted to its team. The fact that both teams are from the North West and have been vying for the same championships for many years adds fuel to the rivalry. The fact that some of the top players in the world have played for both Leeds and Manchester United only serves to fuel their rivalry. Many of the best athletes in sports history, including Eric Cantona and Cristiano Ronaldo, have donned the Manchester United or Leeds United jersey at some point in their careers.
Leeds and Manchester United have been playing each other in the Premier League for the first time since 2004. This has reignited their historical rivalry. Both teams frequently draw sizable crowds to their games, which frequently include spectacular goals. For many more years to come, Leeds and Manchester United will continue to compete against one another. Both teams have devoted fan bases and are trophy-winning contenders. Every time the two teams play, regardless of the outcome, it will be a thrilling game.
Chelsea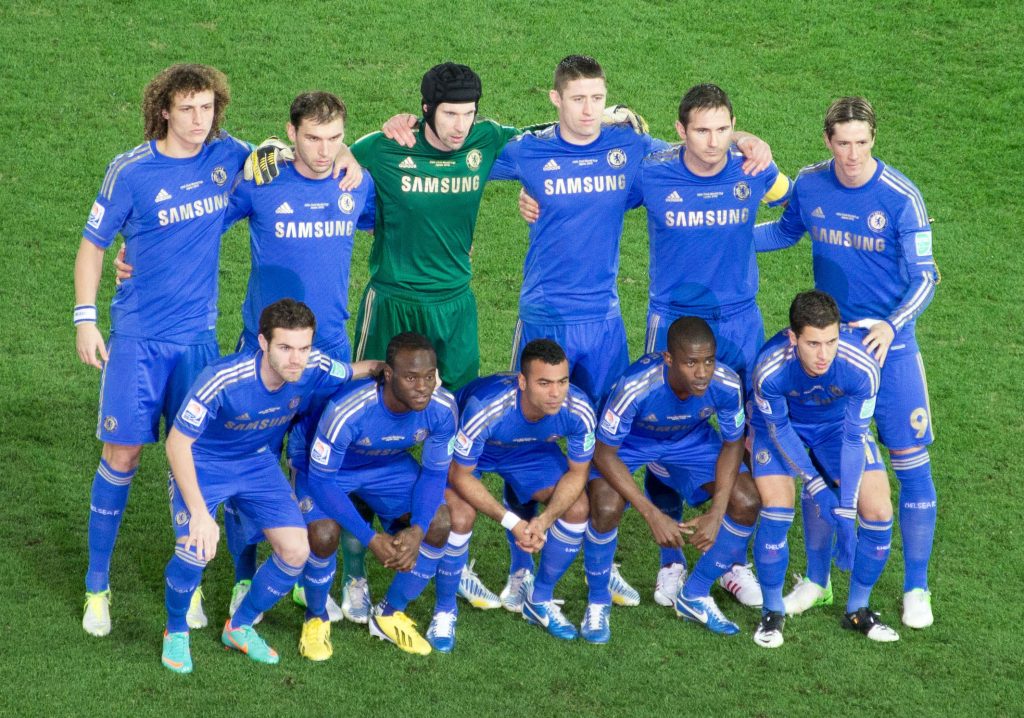 There has been a longstanding rivalry between Manchester United and you. Some of the most famous games in history have seen Chelsea and Manchester United square battle. These sides have created some intense, unforgettable moments, from the 1967 FA Cup Final through the replay of the 1990 FA Cup Final to the 2017 FA Cup Semi-Final. When these two clubs play each other, the atmosphere is always electrifying and provides an opportunity for the supporters to display their fervour. The teams get along well even though they have their disagreements.
After playing against one other, players from both teams have become friends, and the rivalry is frequently considered as friendly competition. Some of the best Premier League players have played for both Chelsea and Manchester United over the years, and both teams have also had some outstanding players. The rivalry between Chelsea and Manchester United has grown more heated in recent years. The two groups have competed against one another in the Premier League, FA Cup, and League Cup. Since 2004, Manchester United has won the Premier League title three times, while Chelsea has won it five times. As both teams compete for supremacy, this has led to some stressful, close contests.
Chelsea and Manchester United's rivalry has grown to be one of the fiercest in English football, and it will undoubtedly last for many more years. The games between the two teams will always be entertaining and feature both squads continuing to compete for hardware. Whatever the result, a Manchester United or Chelsea matchup is usually a memorable occasion that will be talked about for years to come.
Other notable rivalries involving Manchester United
There are also other significant rivalries between Manchester United and Chelsea that you may not be aware of. With Tottenham Hotspur, this is maybe the most notable. Every game between the two clubs is fiercely contested, with both teams striving to win. Similarly, matches between United and Everton are as passionate and intense as the two teams battle it out for supremacy.
Tottenham Hotspur
Nothing inspires feelings like the confrontations between Manchester United and Tottenham Hotspur, who have had a long-running rivalry that dates back decades! The two sides have faced off in some of the most iconic matches in English football history. They were two of the Premier League's top teams in the 2000s, which intensified their rivalries.
In recent years, Spurs supporters have prevailed since their team consistently places higher in the standings than United. Nevertheless, these two teams' rivalry has grown to be one of the strongest in the sport, thus the stakes are always high when they compete. Nothing compares to a match between Manchester United and Tottenham Hotspur, and supporters of both teams eagerly anticipate the next one.
Everton
Due to their long history of conflict, Everton and Tottenham Hotspur have one of the Premier League's most heated rivalries. Over 200 competitive meetings between the two clubs have been place, with Everton holding the advantage in the overall head-to-head record. On the pitch, you can see how intense their rivalry is since both sides frequently give everything they have to win.
It should come as no surprise that both groups of fans are vociferously backing their sides, making their games frequently tense events. The rivalry between Manchester United and Everton has intensified recently as the two teams compete for a spot in the Premier League's top four. Despite their heated competition, they have mutual respect for one another.
Conclusion
Many of Manchester United's greatest rivalries have been on display, including those with Manchester City, Liverpool, Arsenal, Leeds United, and Chelsea. Manchester United always plays to win, regardless of who they are playing. But there's something extra in the air when it comes to these rivalries. These games might be among the most thrilling in football due to the emotion and intensity of the contests. These matches continue to be some of the most eagerly awaited in the Premier League schedule because they magnify the joy of victory and the sorrow of defeat.