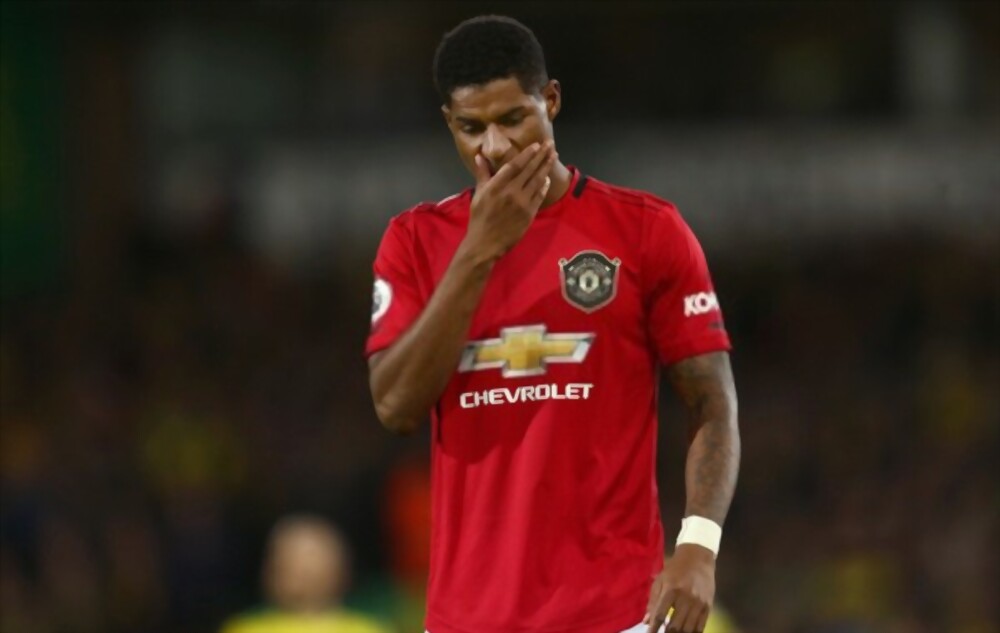 Marcus Rashford, Manchester United's star striker, will miss "a few games" due to a muscle issue.
During the second half of United's victory over Everton on Saturday, the 25-year-old England international departed the pitch while clutching his groin.
United stated he should be able to play again this season but did not provide a specific return date. Manager Erik ten Hag stated, "I can't offer further facts since we don't know. We need to monitor the injury's progress. He is sad and it is a setback for us as well as him, but he knows he will soon return.
Rashford has played in every United league game this season and has scored 28 goals in 47 appearances. Since his return from the World Cup in December, he has scored 20 goals in 28 games. On Thursday at Old Trafford, United takes on Sevilla in the opening leg of the quarterfinal Europa League match.
Rashford may be replaced by Anthony Martial, a fellow attacker who scored his first goal since December after coming off the bench against Everton on Saturday as he continues his injury recovery. The France international was "ready to go," according to Ten Hag.
"The squad against Brentford performed incredibly well, and then we chose to carry that against Everton, and they did again really well," said Ten Hag after United defeated Brentford 1-0 with Martial coming off the bench.
"Another benefit was that we could gradually introduce Anthony Martial into the team, give him playing time, and get him used to intense, high-level competition. But I believe he was prepared to start a game against Everton."
Antony, a Brazilian attacker who hasn't scored in the Premier League since the World Cup, has Ten Hag's support as he looks to increase his danger in the final third.
The Dutch manager stated, "He has to work on it. He isn't scoring in the Premier League, but he scored two crucial goals in the Europa League against Real Betis and Barcelona, respectively."