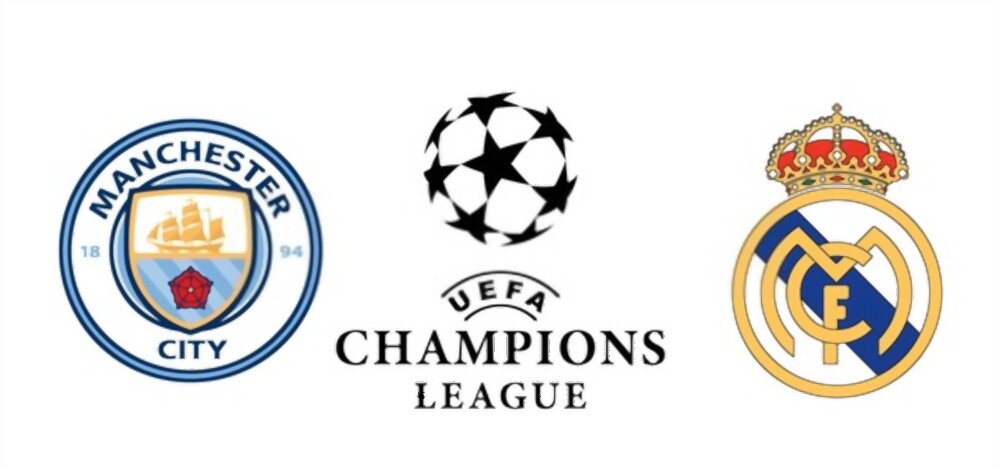 With a draw in the first leg of the Champions League semifinal against Real Madrid thanks to Kevin de Bruyne's amazing goal, Manchester City kept their hopes of winning the Triple Crown alive.
City is aware that a victory over Madrid at home on Wednesday will advance them to just their second Champions League final when they will face either Inter Milan or AC Milan.
During the tense atmosphere at Santiago Bernabeu, Pep Guardiola's team controlled the first half, with Thibaut Courtois stopping De Bruyne, Rodri, and Erling Haaland twice.
However, Vinicius Jr. scored with Real's only opportunity in the first half, a thunderous 25-yard shot that soared past Ederson after an excellent run by Eduardo Camavinga. De Bruyne's low, curling drive into the bottom corner gave City the lead just as Real started to control a stretch of the second half.
Aurelien Tchouameni nearly gave Real the lead once more with a long-range shot, but Ederson made a strong stop, just as Real was attempting to increase their record total to 15 European titles. City has now gone 21 games—including 17 victories—without losing in any competition, and they need seven more wins to secure the Triple.
Man City's move toward greatness
Manchester City has not yet won the Champions League, and they are perhaps the finest European team of the present period to have never done so. All they need now is to defeat Real, who are third in La Liga, at home, and then either the team that finished fourth or fifth in Italy's Serie A, in the Istanbul final.
Guardiola won't allow his players to get carried away with that possibility, though. They are four games ahead of Arsenal in the Premier League standings and will play Manchester United, the only English side to have won the Triple Crown, in the FA Cup final in June.
This match was tense and competitive, but it lacked some of the mayhem of the first leg from last season, which finished 4-3. The days of delivering a tactical shock in a match like this, which frequently did not succeed, appear to be a thing of the past now that Guardiola knows his squad.
In the first 16 minutes alone, Courtois needed to make four stops. However, they fell after Vinicius' goal, who had previously scored against City. However, thanks to De Bruyne, they kept their composure, and they have now gone three months without losing.
De Bruyne received the ball from Ilkay Gundogan and blasted a shot past Courtois, who is also a fellow Belgian. De Bruyne is the first player in Champions League history to score in separate away games against Real in the knockout rounds after also scoring in 2020.
With that, City's final shot of the match never had a chance to win the match despite not making any replacements. They are now hoping that 51-goal scorer Haaland would enjoy himself more in front of the goal in the upcoming week.
Real Madrid should never be underestimated
Real Madrid has won the Champions League 14 times and is the defending champion, and not by coincidence.
They trail behind Barcelona by 14 points domestically, with Atletico Madrid sitting just above them. But in nine years, they've won five Champions Leagues, including two in years when they were third. The team led by Carlo Ancelotti entered this match with some positive home news after defeating Osasuna in the Copa del Rey final on Saturday.
But against English clubs, especially, Real thrives in situations like these. They have defeated City, Chelsea, or Liverpool in their previous five knockout rounds, making this their sixth consecutive. Vinicius' goal came after their first serious attack in the first half, and the player himself has been a part of more Champions League goals this season (12 – seven goals, five assists) than Erling Haaland.
In the second half, they were more competitive, and De Bruyne gave them a taste of their own medicine by scoring after Real had a successful run. However, the advantages and disadvantages of playing a central midfielder at the left-back were shown when Camavinga, who assisted in their goal, passed the ball to Rodri during the build-up.