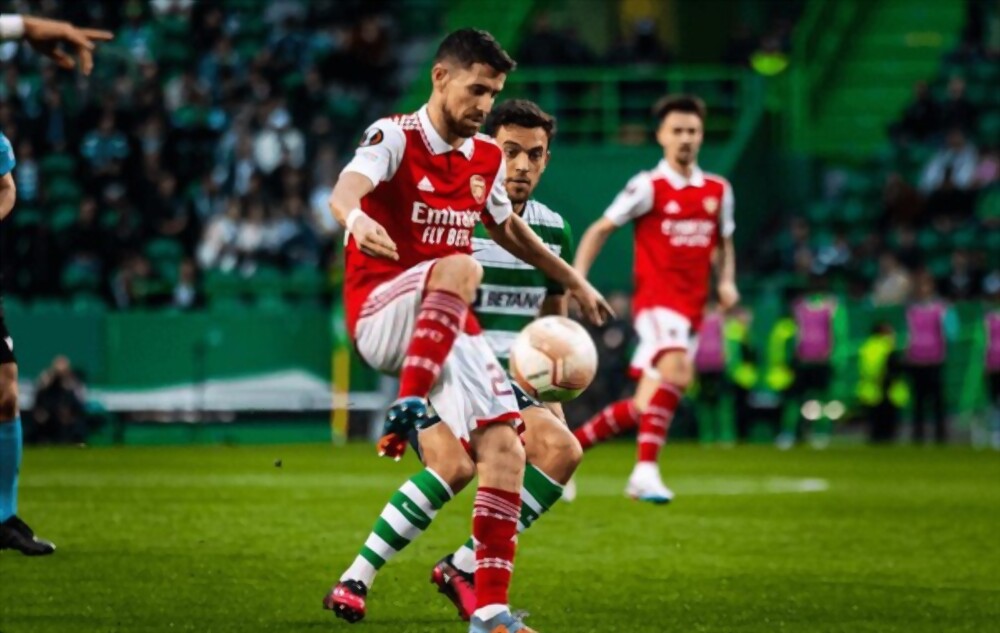 Mikel Arteta is comforting his team after they were defeated 5-3 on penalties by Portuguese Sporting Lisbon in the Europa League semifinals at the Emirates Stadium, with Gabriel Martinelli missed the game-winning attempt, leaving the Premier League leaders to concentrate on winning the home championship.
After Granit Xhaka's first-half goal was cancelled out by a remarkable long-range strike from Pedro Goncalves, tying the game 3-3 overall in a match in which the hosts struggled for large stretches.
The sad evening that the Gunners fans witnessed saw the Reds lose players Takehiro Tomiyasu and William Saliba to injuries during the first half of the match.
"Huge blow," Arteta responded to being asked about the match. " We truly wanted to advance, compete, and go for it today, but despite our best efforts over 120 minutes and in penalties, it wasn't enough."
"Let me start by congratulating Sporting Lisbon on their victory. We lost Tomi early on in the game, and then we lost Saliba, which left us with an incredibly tough position in the game since we only had that window to make substitutions and a few guys couldn't play the full 90 minutes.
Still, we struggled to establish our rhythm and flow, gave up too many free passes, lost too many duels, and frequently—at times repeatedly—gave the ball away,", added Arteta.
"Then, in the final 20 minutes, we gained momentum and produced three significant scoring opportunities, but, in the end, we were unsuccessful."
In response to comments made by Manchester United manager Erik ten Hag, who claimed that Arsenal had benefited from good player health this season, manager Arteta highlighted that they have had injured players, but managed to help them recover – despite Arsenal waving goodbye to their European dream this year. Up next, Arteta hopes to be able to rely on Saliba when the Premier League leaders play fellow London team Crystal Palace this Sunday.
"We've been dealing with injuries all season. Alex [Oleksandr Zinchenko] was absent for two and a half months, Emile was absent for four months, Gabriel Jesus was absent for four months, Thomas Party was absent for one and a half months, and Eddie Nketiah was absent for one and a half months.", Arteta reminded.