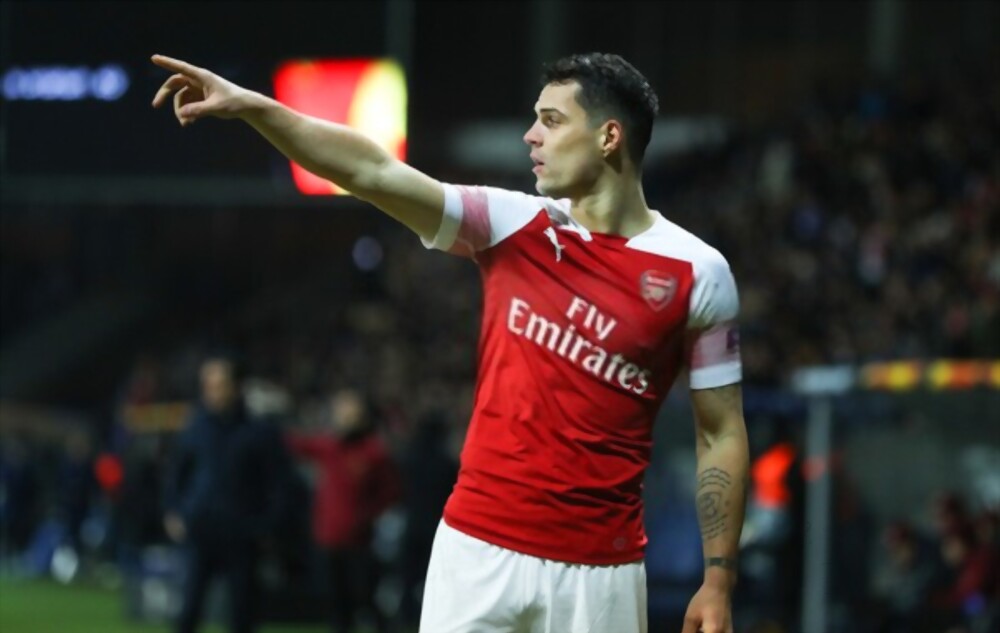 As the season has progressed, Arsenal's list of prospective transfer targets has grown. The Gunners will work hard for most of the summer to enhance Mikel Arteta's team, but there will also be some departures.
Edu Gaspar, the sporting director, believes that Declan Rice, the captain of West Ham, is the most important player in the midfield that they must sign. Given that Granit Xhaka, Thomas Partey, and Martin Odegaard have started the bulk of Arsenal's games this season, the north Londoners already have a stable midfield trio in place. The group, though, could break up in the summer, according to recent rumours.
Xhaka has reportedly pleased former Liverpool and Real Madrid midfielder Xabi Alonso enough that Bundesliga club Bayer Leverkusen wants to bring him to the BayArena. With 44 appearances across all competitions and 14 goals—the highest goalscoring output of his career—Xhaka has improved his reputation in England recently. However, he may drop down Arteta's hierarchy if two other centre midfielders are added.
The goal at London Colney is to improve by changing the present team, which is what the majority of supporters will expect to happen in Xhaka's situation, and manager Arteta has already acknowledged that this summer will be filled with difficult choices.
Arteta has confessed that at the end of the season, along with his recruiting staff, he will have to make "difficult decisions" in the transfer market. The Gunners may be tempted to let Xhaka leave to make room for the next generation to lead their midfield now that his contract is nearing its last year with the option to extend by another season.