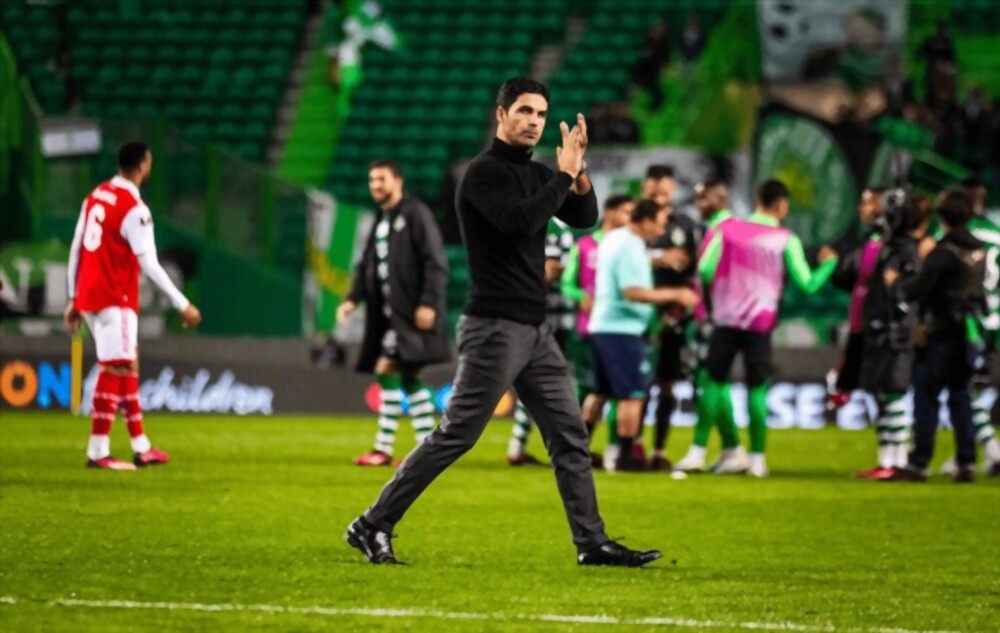 According to Arsenal manager Mikel Arteta, the Premier League championship fight is "not finished" as Arsenal still has the "best portion of the season" left.
The Gunners dropped out of first place on Sunday to Manchester City, who defeated them 4-1 on Wednesday and held a one-point lead with a game remaining. Compared to City's 16, Arsenal has spent 247 more days this season at the top.
Arsenal, who have lost their last four games, will host Chelsea on Tuesday to "set things right," according to Arteta. "There are still five games left, and a lot of things can still happen, so we can still win the Premier League," he remarked.
"The situation is no longer in our hands. The only thing we can do is attempt to win the games we still have left; the rest is up to City. What we need to do is move on to the next game and forget about what happened last week," said the coach.
Following Brighton's loss to Nottingham Forest on Wednesday, Arsenal will once again compete in the Champions League. "I am immensely proud of and grateful to everyone who has helped bring Champions League football back to our club," Arteta stated. "Congratulations, but also thank you for realising that the Champions League is flawed and that we need more."
In their matchup with Chelsea at Emirates Stadium, Arsenal, who hasn't won the championship since 2004, will once more be missing France's William Saliba as the centre-back. The 22-year-old's back problem, which Arteta claims has "not improved at all" during the previous week, has prevented him from playing for more than a month.