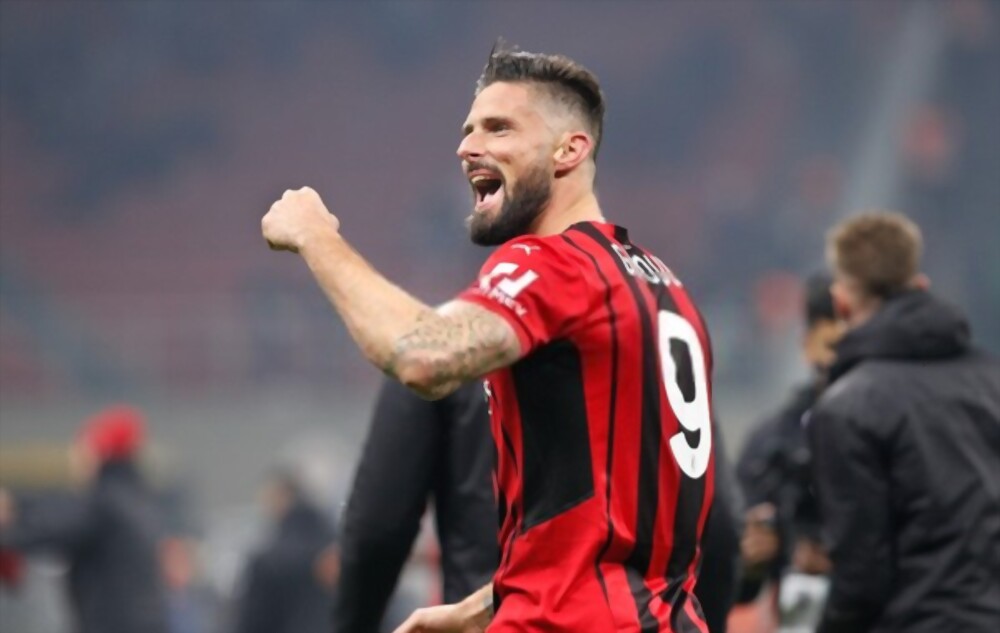 A day after helping AC Milan advance to the Champions League semifinals, Olivier Giroud penned a new deal with the Serie A team.
Giroud, 36, is said to have signed a one-year contract to stay at the San Siro till the conclusion of the next season. Since joining the Rossoneri from Chelsea in 2021, the France striker has scored 27 goals in 76 games.
He scored on Tuesday to assist Milan reach the Champions League's final four for the first time since 2007. In Giroud's debut season in Italy last year, Milan won their first domestic championship in 11 years thanks to the former Arsenal forward's 11 league goals.
Shortly after the new contract news was revealed, Giroud told Sky Sports Italy, "I'm extremely pleased, very delighted – the right way to celebrate last night."