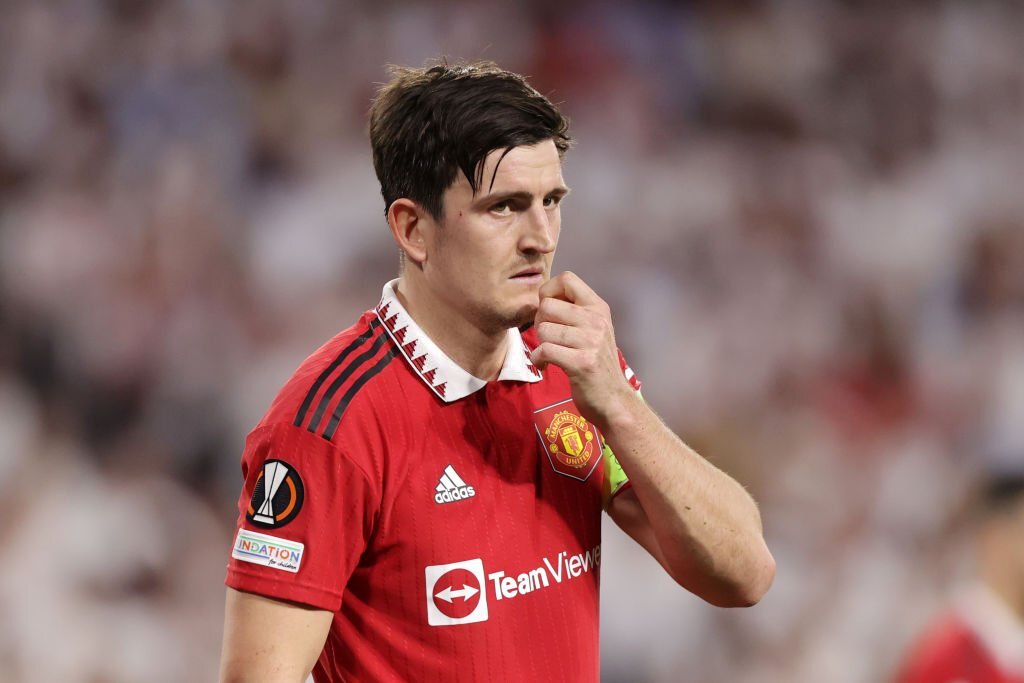 Five years ago, Harry Maguire was a standout during the Three Lions' run to the World Cup semifinals and was once among the most well-liked players in England.
He was the determined player from Leicester City who had risen through the EFL and served as the sweet face of England's unexpected run to the last four.
In recent years, however, you are assessed based on which way your arrow is moving. In 2019, Manchester United paid a record-breaking £80 million to acquire Maguire. He was also given the captain's hat six months after his arrival. It's a big step to become visible. Every week at Leicester, Maguire wasn't being observed by countless spies. At a place like Manchester United, it's quite different.
Two terrible seasons have followed a few good ones at Old Trafford, with Maguire frequently in the spotlight when things go wrong. This quick slide has been odd, and it just becomes stranger by the week.
One of the top players at Euro 2020, Maguire put on a string of displays that, had England won the championship, would have been legendary. Maguire in the summer of 2021 submitted one of the best tournament resumes of any Three Lions player.
Because of this, manager Gareth Southgate continues to support him. Maguire was a major factor in why this England team was on the verge of shame. If Maguire's performance at the club level hadn't completely collapsed, with his confidence obviously deteriorating with each passing performance, Southgate would have a fairly strong and straightforward argument to make.
Following his own goal in England's final 3-1 triumph last night, Maguire received mocking applause from Scotland supporters. This came after an equal reaction after being substituted for Manchester United during their 3-1 loss to Arsenal at the Emirates Stadium just before the international window. Following the game, Southgate went on the defence, calling the treatment of Maguire "stupid" and "a joke."
Maguire's critics may walk a thin line between fair criticism and frenzy that could potentially harm his mental health, but the argument needs to be resolved one way or another.
Given last night's remarks, it's plausible that Southgate feels a unique obligation of care toward Maguire. At this point, however, the proper course of action is to offer protection in the form of absence and dispel any idea that any individual player truly has more importance than the entire squad. Maguire is surviving on his prior accomplishments even though there is little sign that he is still the same player.
The defender would have been traded by management if international football operated that way, despite Southgate's attempt to make the national team seem like a club environment.
As seen in recent international matches, England has a solid centre-back depth, with a variety of players prepared to replace Maguire as of 2018. It is now obvious that the elite will target him. He was once a plus point and a threat on set pieces.
After the Euro 2024, Southgate is anticipated to retire from international management, and England's hopes of greatness will be ruined by sticking with Maguire.