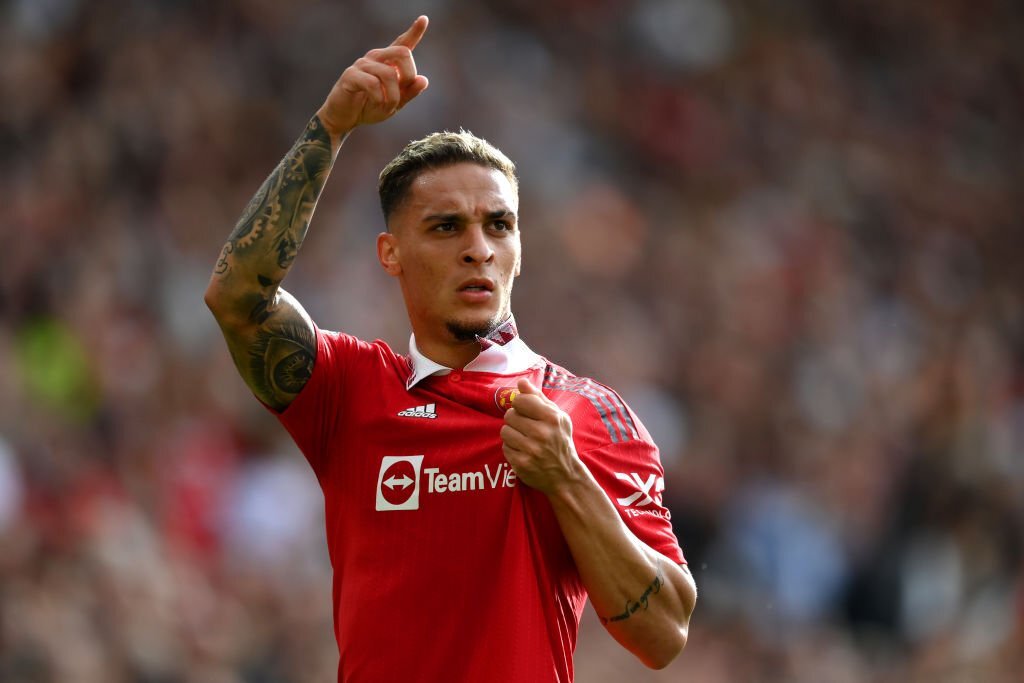 Manchester United winger Antony has decided to postpone his return to the team "to address claims" of assault that have been made against him.
Following claims of domestic abuse against his former fiancée, a police inquiry has been begun. He is also being investigated for additional assault claims made against him by a woman during an interview with a Brazilian TV station.
In a hotel room in Manchester on January 15, Antony is said to have headbutted his ex-girlfriend Gabriela Cavallin, leaving her with a cut head that required medical attention.
In addition, she claims that a punch to the chest damaged one of her silicone breast implants, leaving her needing corrective surgery.
Ingrid Lana, a 33-year-old banker, also stated in a brief videotape made public by Brazil's Record TV that Antony "pushed into a wall" her at his home in Manchester in October 2022, causing her to smash her head.
The accusations are being investigated by the police in Sao Paulo and Greater Manchester.
Given that the Brazilian has not been prosecuted or detained, Antony is still receiving his full salary, and United is not seeing his absence as a suspension.
After being left off Brazil's roster for their World Cup qualifying matches against Bolivia and Peru, the 23-year-old was scheduled to resume training with the Red Devils on Monday.
However, according to United, it has been decided that the player would postpone his return until further notice to handle the situation. All the accusations against him were denied by Antony. According to a club statement, "Manchester United accepts the claims made against Antony."
Players who haven't taken part in any international games are scheduled to return to practice on Monday, but Antony has decided to postpone his return until further notice so he may respond to the accusations.
"As a club, we strongly reject acts of abuse and violence. We appreciate the significance of protecting everyone involved in this scenario and the effect that these claims have on abuse survivors," the club's statement continued.
On Friday, Antony made an appearance on Brazilian television and declared, "I never attacked any woman," adding, "The truth will come out."
On Sunday, he released a statement in which he said: "I have decided to take a break from Manchester United while I investigate the claims made against me."
"I want to reaffirm my innocence of the charges against me, and I'll work with the authorities to get to the bottom of it. I'm eager to start playing again as soon as possible."