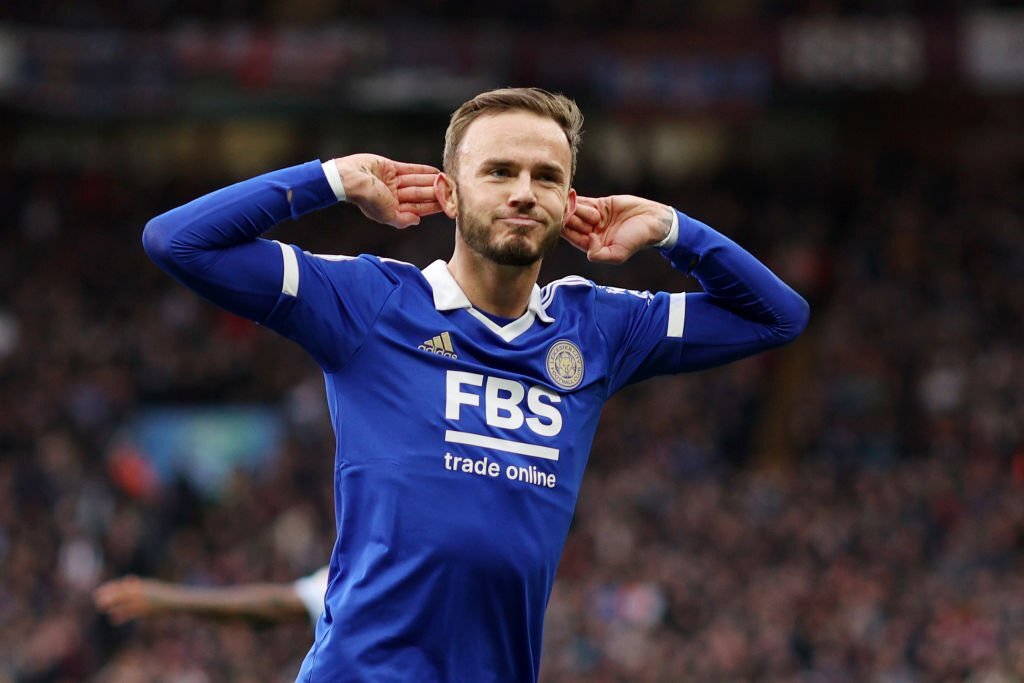 In the run-up to Tottenham Hotspur's first equaliser in Sunday's 2-2 draw against Arsenal, James Maddison joked that Bukayo Saka must still have been imitating his dart-throw celebration as he danced away from him.
At the Emirates Stadium, the Gunners and Spurs engaged in a north London derby as both teams defended their perfect starts to the 2023-2024 Premier League campaign. Before Son Heung-min equalised just before halftime, Arsenal took the lead after a cross from Saka bounced in off Cristian Romero's knee. When Romero was penalised for touching the ball in the box, the visitors were given a penalty, and Saka placed his team back in front. Son then levelled the score again just a few seconds later.
Saka imitated Maddison's iconic darts celebration into the camera to acknowledge Arsenal's goals. The Spurs vice-captain was then allowed to glide past the winger and score Son's first equaliser as a result.
After the game, when Maddison was asked about Saka imitating his celebration by Spurs' club channels, he used the opportunity to make fun of his England teammate.
"Me and Bukayo had a bit of banter and a bit of trash-talking on international duty," Maddison said. "And I got told he did the darts celebration – he must have still been doing it when I turned him for the first goal I think, so I'll have a little word with him in there!"