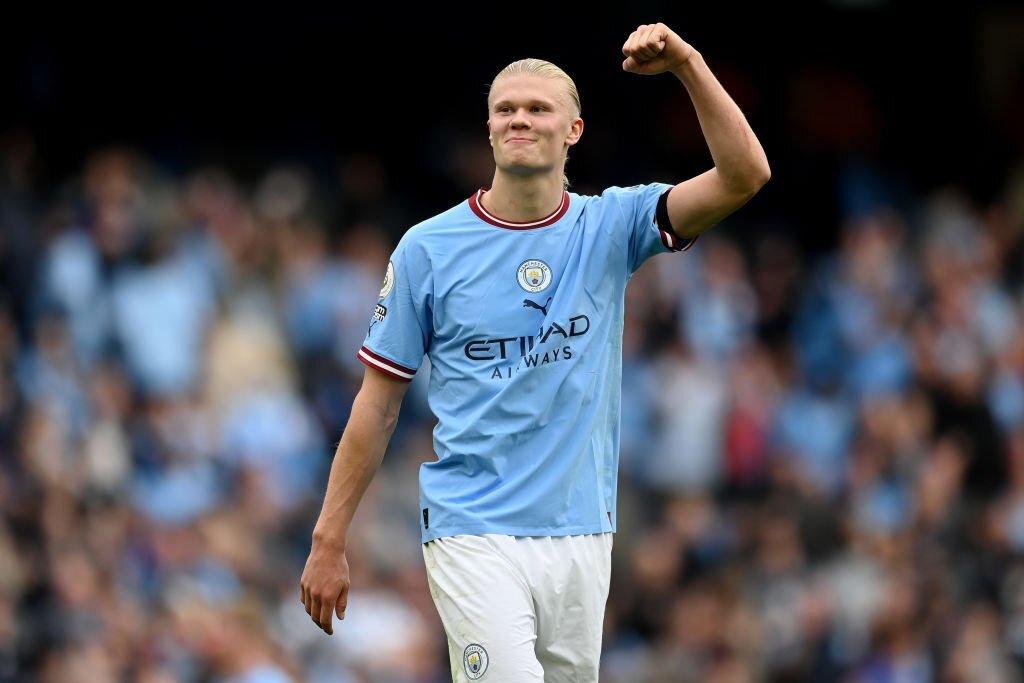 Barcelona is negotiating to be a contender in the race to sign Erling Haaland, the star forward for Manchester City.
Since joining Manchester City from Borussia Dortmund last summer, Haaland has excelled. In his first season, he not only helped the team win the Champions League for the first time but also the Premier League Golden Boot and the European Golden Shoe.
The 23-year-old set a Premier League record with 36 goals in the league, giving him a total of 52 goals across all competitions. Although Haaland's most probable suitor has long been assumed to be Real Madrid, 5Times insiders now feel that Barca is gearing up to make their own approach for the talented Norwegian striker.
When Haaland moved to Manchester, he signed a five-year contract, although it had various release clauses. One of them was eliminated when Pep Guardiola agreed to his contract extension, so no option in 2024 would have allowed him to go for £172 million (€200 million) next year.
Clauses, however, are scheduled to go into effect in 2025. They don't name the club, but they indicate that the player may depart for a sum, which is said to be £150 million (€175 million). That quantity will decrease year after year as well.
One of the reasons Barcelona is trying to pitch itself as a prospective landing site for Haaland is the possibility that he may depart for a set fee in 2025. The club has been working hard lately to get its finances in order, but being able to plan forward two years is helpful.
In exchange for removing the impending release clauses, City would pay Haaland the highest basic wage in the Premier League—more than £500,000 per week—making him the league's best-paid player. However, Haaland now has little incentive to take such action.