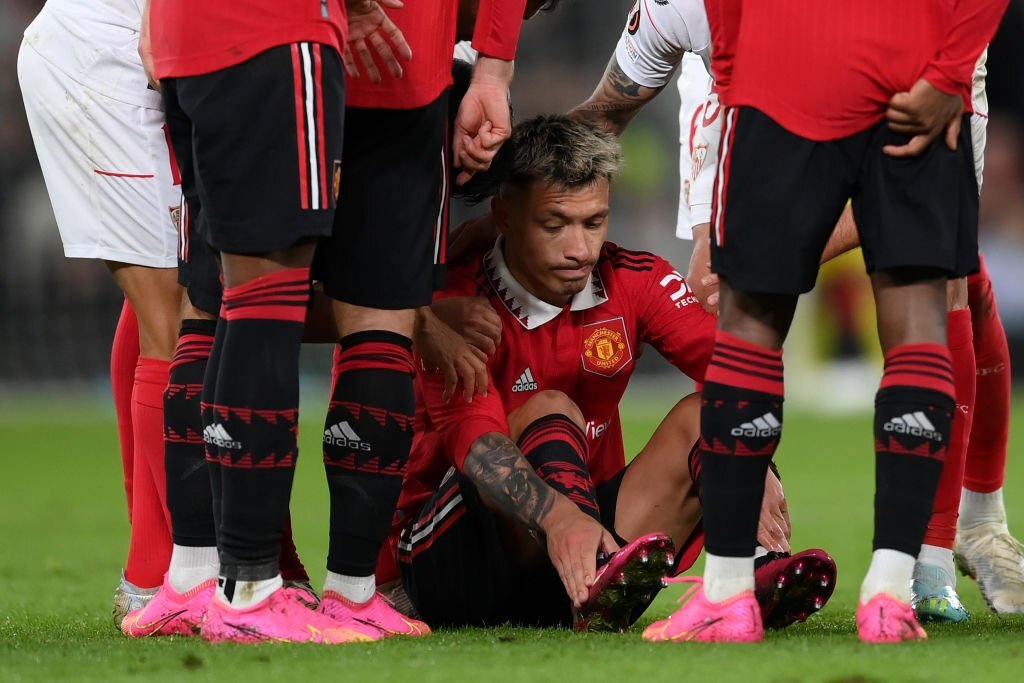 In an effort to address a persistent metatarsal issue, Manchester United defender Lisandro Martinez will have surgery on his foot.
Martinez first hurt this particular bone during the first leg of last season's Red Devils' matchup with Sevilla in the Europa League quarterfinal. Later, he missed the final two months of the election. Despite being able to play in the first two games of United's 2023–24 season and during the preseason, the club announced on Friday that he had sustained the injury and would miss an undetermined amount of time.
It's doubtful that Martinez will play again in 2023 because he will likely miss the next three months after having surgery on Monday to fix the issue. Martinez reportedly used medications to numb the pain and be able to play despite discomfort in United's following losses to Brighton & Hove Albion and then Bayern Munich after hobbling off in United's 3-1 loss to Arsenal before the September international break.
After Martinez's foot underwent more testing this week, United discovered that it would need additional surgery to repair the problem. As soon as it was learned that United's defender would be sidelined for yet another lengthy stretch, manager Erik ten Hag expressed compassion for him.
That's sad, disappointing news," Ten Hag said. "He has to go through the same process and I'm sorry for him. The squad will miss him. As you know, we have more injuries, so we always have to deal with it as a squad. As a club, we have to deal with injuries. He has to be strong. He will fight back, I'm sure. He is a character."