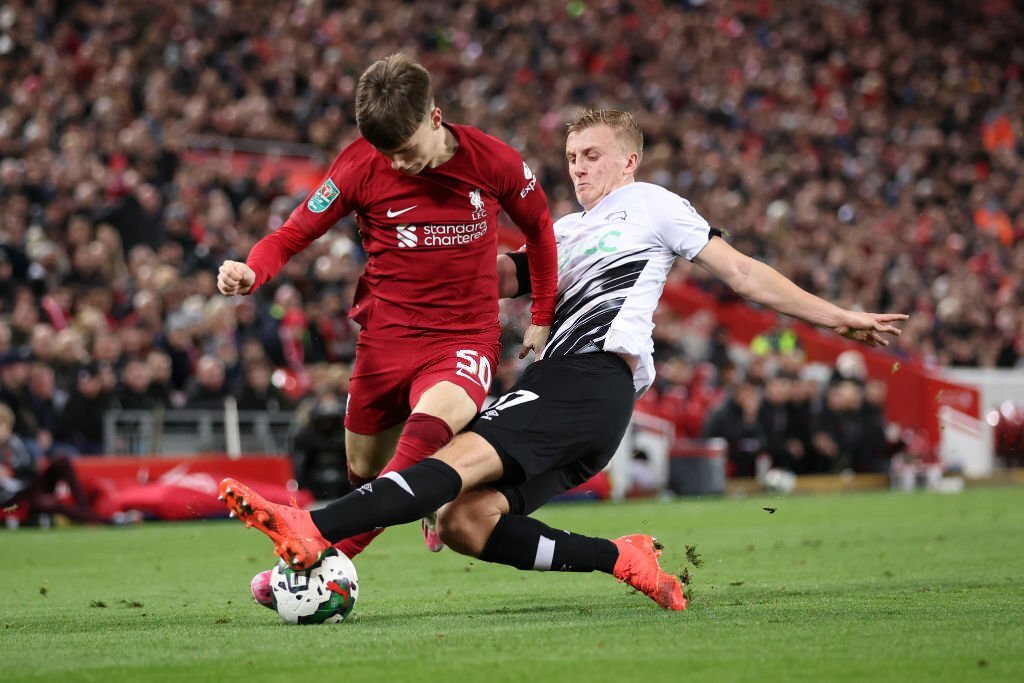 Young and talented winger Ben Doak has signed a new deal with Liverpool.
Doak is one of the brightest prospects in the Liverpool youth system. He moved to Liverpool from Celtic last summer and has flourished as a member of the club's academy and drew the attention of Jurgen Klopp when he was selected to join the travelling squad.
The 17-year-old has now played 13 minutes in the Premier League and been a substitute in three further Liverpool matches, continuing to dazzle Klopp and the supporters.
Doak's success was recognised when Liverpool announced on their official website that he had signed a new contract to pledge his long-term future to the Reds.
The manager of Scotland, Steve Clarke, has designated Doak for a senior international call-up after being impressed with the winger's performance in a recent Under-21 match against Spain.