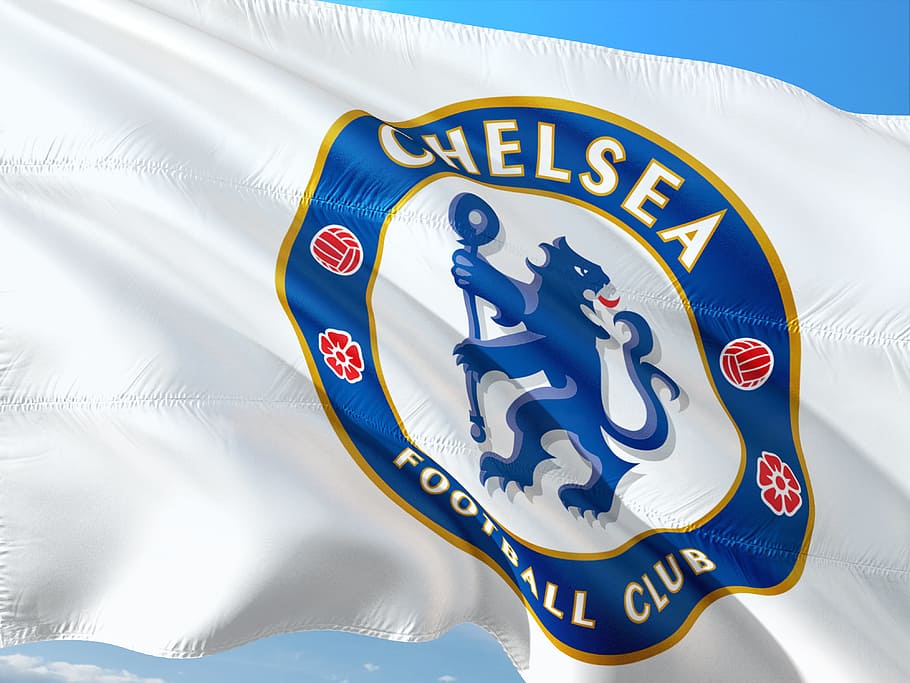 There certainly shouldn't be any justifications for Chelsea's disastrous start to the year, but if there is one that can be considered a mitigating factor, it is the lengthy injury list at Stamford Bridge.
The Blues presently have 11 players out injured, including some long-term absences, which hasn't helped Pochettino's new team play their best game or produce regular success.
There is no denying that Chelsea has accumulated a big roster of young, promising players by spending an absurd amount of money on players in previous transfer windows. Regardless of the situation, the Blues ought to be playing better.
Mauricio Pochettino hasn't always had all his players available to him this season, though, as Chelsea has had a terrible run of important players getting hurt.
Marcus Bettinelli
Injury: Knee
When: Training – 26 April
Out: Until October, should begin training at the end of this month
Given that Bettinelli has only played once for the Blues since joining in 2021, it is unlikely that his absence contributed to Chelsea's dismal start to the season, but it is still another injury to add to the list.
Bettinelli missed the whole preseason due to an injury that he has been dealing with since late April, but he is anticipated to start working out again in late September. Due to the purchase of Djordje Petrovic, Bettinelli will once again serve as the backup goalkeeper.
Armando Broja
Injury: Knee
When: vs Aston Villa (friendly) – 11 December 2022
Out: Back in training
Broja, who hasn't made much of a lasting impression at Stamford Bridge, is believed to start playing again shortly. Since being stretchered off in a friendly during the World Cup break last December after tearing his cruciate ligament, the striker has been absent.
A feature of the first several weeks of the new season has been Chelsea's lack of effective offensive alternatives, and Broja could offer a remedy. The Albanian attacker, who has been sidelined for nine months due to injury, will require some time to recover and return to full strength.
Trevoh Chalobah
Injury: Hamstring
When: vs Fulham (friendly) – 30 July
Out: Until October
Chalobah will play football at Stamford Bridge until at least January, despite appearing to be headed out of Chelsea late in the transfer season. He has not played under Pochettino since the centre-back has been out since suffering an injury midway through preseason.
Despite not providing a specific comeback date, Chelsea is optimistic that he will soon be able to play again. According to some reports, he might rejoin the first team in early to mid-October.
Noni Madueke
Injury: Muscle
When: International break – mid-September
Out: Aston Villa – 24 September
During the international break, Madueke sustained a muscular injury while playing for England's Under-21 team. As a result, he was unable to participate in the weekend's scoreless draw with Bournemouth.
The winger is back in training, though, and should be ready for Chelsea's upcoming league match against Aston Villa.
Benoit Badiashile
Injury: Hamstring
When: Training – 23 May
Out: Back in training, could return soon
After suffering a hamstring injury in May of last year, Badiashile has been out for Chelsea the whole campaign. The centre-back, who just joined Stamford Bridge last January from Monaco, has been injured for over four months.
After missing the whole 2022–23 season, Badiashile has returned to training and is very close to playing in his first game under Pochettino.
Given the availability of players like Levi Colwill, Thiago Silva, and Axel Disasi, the defender is unlikely to be pushed back into the starting lineup, but if no setbacks occur, it should offer Pochettino a good selection dilemma over the next few weeks.
Carney Chukwuemeka
Injury: Knee
When: vs West Ham – 20 August
Out: Until late October
Chukwuemeka's luck wasn't on his side when he sustained a knee injury against West Ham United after Pochettino trusted him with two starts in the league's opening matches.
The midfielder needed surgery at the end of August for the injury at the London Stadium after scoring earlier in the match. Although he is expected to return at the end of October, he is still receiving therapy, and his expected return date might be delayed if he encounters any difficulties.
Romeo Lavia
Injury: Ankle
When: Training – early September
Out: Unknown, could be out for several weeks at the least
Lavia has had a difficult start to his Chelsea career after failing to don a blue shirt after his £58 million summer transfer.
Just before the international break, the Belgian sustained an ankle injury during training. It is anticipated that he will be out for some time, and there are rumours that he tore a muscle. Lavia's absence leaves Pochettino short in midfield once more as Caicedo is now also questionable.
Wesley Fofana
Injury: Knee
When: Training – mid-July
Out: Unknown, very unlikely to play in 2023
Fofana's Premiership career has been hampered by serious injuries sustained while playing for Chelsea and Leicester City, and the centre-back might be out for an additional lengthy period.
The French defender underwent surgery for an injury in the middle of July and will likely miss a large portion of the season. In addition to missing seven months due to a fibula injury while playing at the King Power Stadium, Fofana has previously spent multiple two-month periods in the Chelsea medical centre.
Christopher Nkunku
Injury: Knee
When: vs Borussia Dortmund (friendly) – 3 August
Out: Unknown
The injury suffered by Nkunku before the start of the season was bad. After ultimately moving to Stamford Bridge, the forward suffered a devastating injury during a friendly match in early August.
Nkunku may not return to the pitch until 2024, making him just another one of Chelsea's flashy summer signings who has yet to play for the Blues in a competitive match. Though it could just be wishful thinking, there are expectations that he will come back before the year is over.
Moises Caicedo
Injury: Knee
When: International break – mid-September
Out: Unknown, still to be assessed
Having arrived at Stamford Bridge for a record-breaking £115 million, Caicedo has not had the greatest of starts, and questions are now being raised about his fitness after returning from Ecuador during the international break. The Chelsea medical team will examine the midfielder, who had a minor injury to his knee while playing in South America. Given the Argentine's decreasing number of midfield alternatives, Pochettino will be crossing his fingers that it's nothing catastrophic.
In centre midfield, Caicedo and Enzo Fernandez are forming a solid combination, but an extended absence from the pitch might hinder that chemistry from developing.
Reece James
Injury: Hamstring
When: vs Liverpool – 13 August
Out: Unknown
After suffering a hamstring injury during the Blues' opening-day tie with Liverpool, Chelsea's new captain had a rough start to the new campaign. Despite being one of the Premier League's top fullbacks, James has a history of serious injuries.
In 13 separate stints since the start of 2020, the 23-year-old has missed 63 games for Chelsea due to injuries. The right-back's condition hasn't been good, and Chelsea has struggled when he isn't in the lineup. Simply said, Pochettino needs him back as soon as possible, but it's still conceivable that he won't be found for many more weeks.