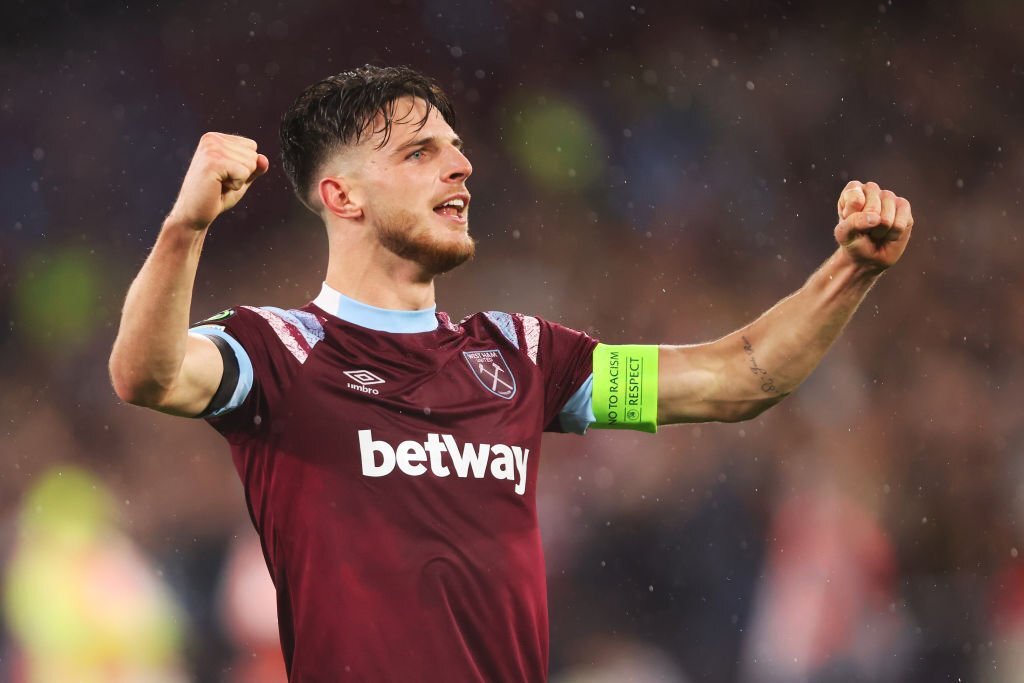 Declan Rice, an Arsenal midfielder, did not sustain a major back injury during Sunday's 2-2 draw with Tottenham, according to his medical check.
At halftime, the England international, who has started each league game so far, was taken off. Rice experienced "discomfort in his back," according to Mikel Arteta, the manager of Arsenal, who hoped it would not last long.
Rice, a £100 million summer acquisition, was not anticipated to be included in the Arsenal Carabao Cup team that will take on Brentford on Wednesday. However, the 24-year-old may be a contender for their Premier League game on Saturday against Bournemouth.