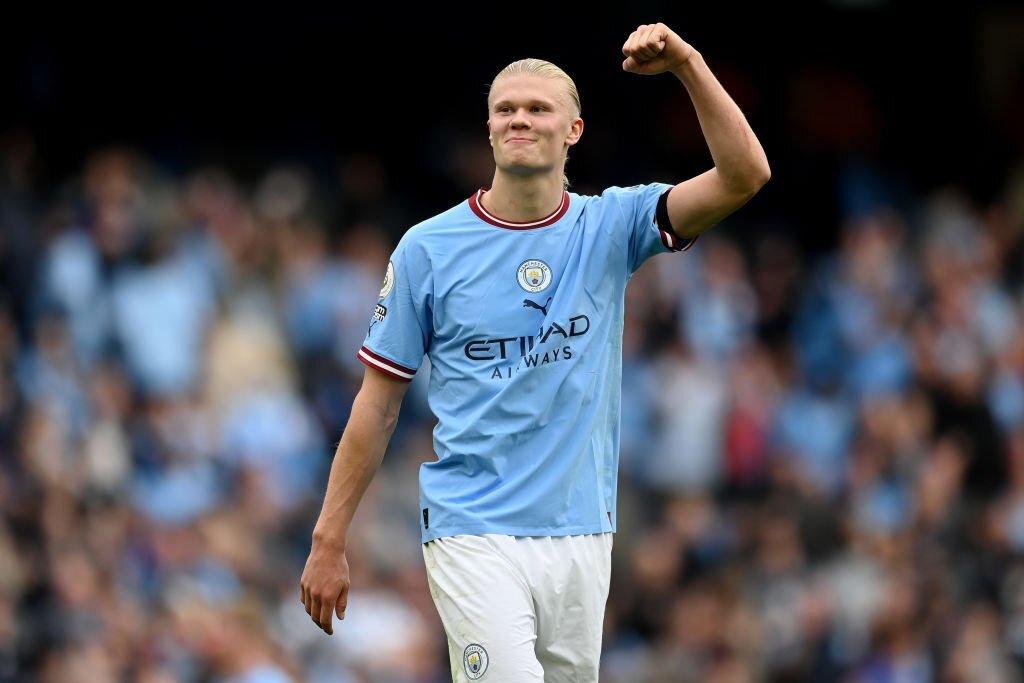 Erling Haaland of Manchester City and Arsenal's Bukayo Saka were awarded the PFA men's Players' Player of the year and Young Player of the Year, respectively.
Haaland beat teammates John Stones and Kevin de Bruyne to the prize, as well as Martin Odegaard and Saka of Arsenal and Harry Kane of Tottenham, who is currently playing for Bayern Munich.
Haaland, a 23-year-old attacker from Norway, who's on his way to becoming a legend, scored 52 goals in all competitions last season in just one season with Pep Guardiola's team. In June 2022, Haaland moved from Borussia Dortmund to City as part of a £51.2 million transaction.
He was also a candidate for the Young Player Award, which was awarded to England winger Saka for his best season with the Gunners, during which he scored 14 goals and provided 11 assists. Both of the individual prize winners were also a part of the PFA Team of the Year at the same time.
"It's an honour to win this prestigious award," said Haaland. "To be recognised by your competitors is a great feeling and I would like to thank everyone who voted for me."
"It was an unforgettable season for the team and me personally. Winning the Treble was something I never imagined, so to achieve that with such a special group of players was an amazing feeling."
"We created some incredible memories last season, but now we want to do the same again this year. We have started the season well and we need to keep going."
The Premier League, FA Cup, and Champions League Triple Crown were all won by City in 2017.