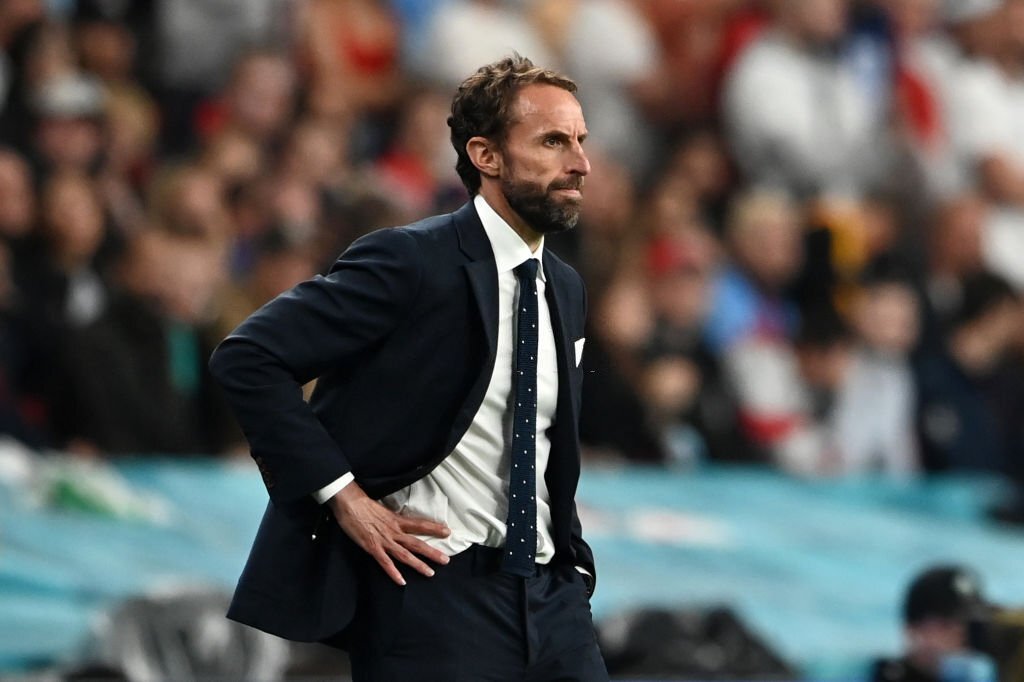 Gareth Southgate, the manager of England, has once more defended Harry Maguire after the defender received more criticism following Tuesday's 3-1 victory over Scotland.
Before Maguire came off the bench to score an own goal in the second half of the friendly to commemorate the 150th anniversary of football's longest rivalry, the Three Lions were comfortably ahead 2-0.
To get past Aaron Ramsdale, who had already committed to trying to stop the ball from reaching Scottish striker Lyndon Dykes, the centre-back stuck out a leg. With a goal by Harry Kane in stoppage time, England went on to win the match.
Manager Southgate said, "I've never known a player treated the way he is," Southgate said. "He's been an absolute stalwart for us in the second most successful England team for decades – he's been a key part of that. I've talked about the importance of our senior players, he's been crucial among that. Every time he goes on the field, the resilience he shows is incredible. He's a top player and we're all with him and our fans were brilliant with him."
Given that Maguire lost his spot in the starting lineup for Manchester United last season and only made 16 Premier League appearances, it's been questioned if he should still be included in the England national team.
The 30-year-old's position in Southgate's lineup has also been questioned in light of a string of high-profile mistakes, but the England manager downplayed these worries in a news conference on Tuesday evening and once more defended the player.