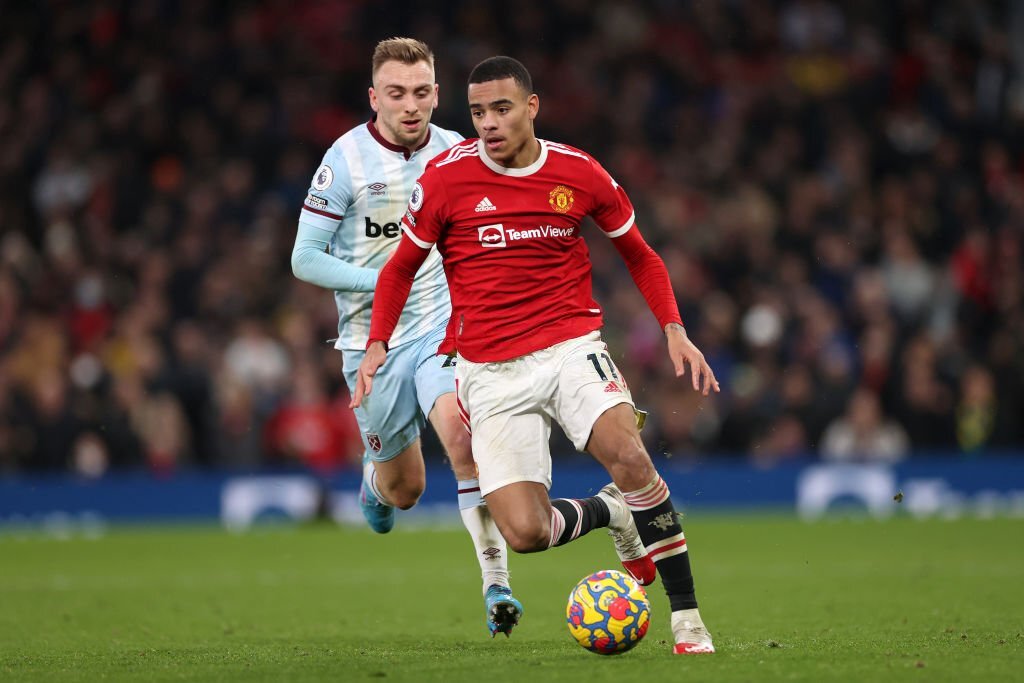 Mason Greenwood marked his 20-month absence from professional football with his new club Getafe.
Less than 100 supporters were outside Getafe's Estadio Coliseum Alfonso Perez as Greenwood and his teammates drove by them 80 minutes prior to kickoff because of intense rain that hit south of Madrid in the hours before the game.
Only four reporters were at the game in the media tribune 30 minutes before Getafe's 3-2 La Liga victory against Osasuna got underway to observe Greenwood engage in a meek warm-up with the other substitutes.
An hour into the game, the score was tied at 2-2, and Greenwood was instructed to warm up. The 21-year-old entered 15 minutes later to mark his return to football 20 months after he was charged with a variety of serious offences, including attempted rape and domestic violence.
Despite being clearly out of shape, Greenwood still delivered a few remarkable performances equal to those that earned him a spot on Manchester United's roster and an England cap.
Greenwood's highlights of the game were a classic stepover and a strong shot that won a corner and gave Getafe the victory in the 86th minute.
The tiny group of Osasuna supporters in the stadium's corner, who made vocal objections against Greenwood's presence with offensive slogans that have prompted the prospect of fines and perhaps served as a message to others to prevent a repetition, were aware of the reasons for Greenwood's relocation to Spain.
In an interview before the game, the Getafe coach explained how Greenwood was signed at Getafe after the former United player was told glowing remarks about the club from England and Real Madrid player Jude Bellingham.
After Greenwood's signing, Spanish domestic violence advocacy group Ana Bella Foundation petitioned Getafe to cancel the transfer. According to a representative of the organisation, "The club is setting a bad example. Getafe leadership need to quickly reverse their choice and admit they were wrong to sign Mason Greenwood. There is no justification for a professional club like Getafe to take such a position that is neutral on violence against women – they must take moral responsibility."
Given that the Crown Prosecution Service dropped its case against Greenwood in February, the court determined that he is neither guilty nor not guilty.
In Greenwood's statement last month, the athlete acknowledged as much, saying, "I realise that people will judge me based on what they have seen and heard on social media, and I know many will believe the worst."
The more Greenwood plays and showcases his talent, the less noise Getafe hopes to hear, with Greenwood currently avoiding the media spotlight.
Although United maintains that they do not predict Greenwood to play for them again in the future, he is still bound to the Manchester club by his contract, with the team from Old Trafford covering a big part of his income while he plays in Spain.
A return to form at its best would put to the test the decision they took last month to reverse course on an early plan for him to stay with the club in the wake of harsh public criticism.