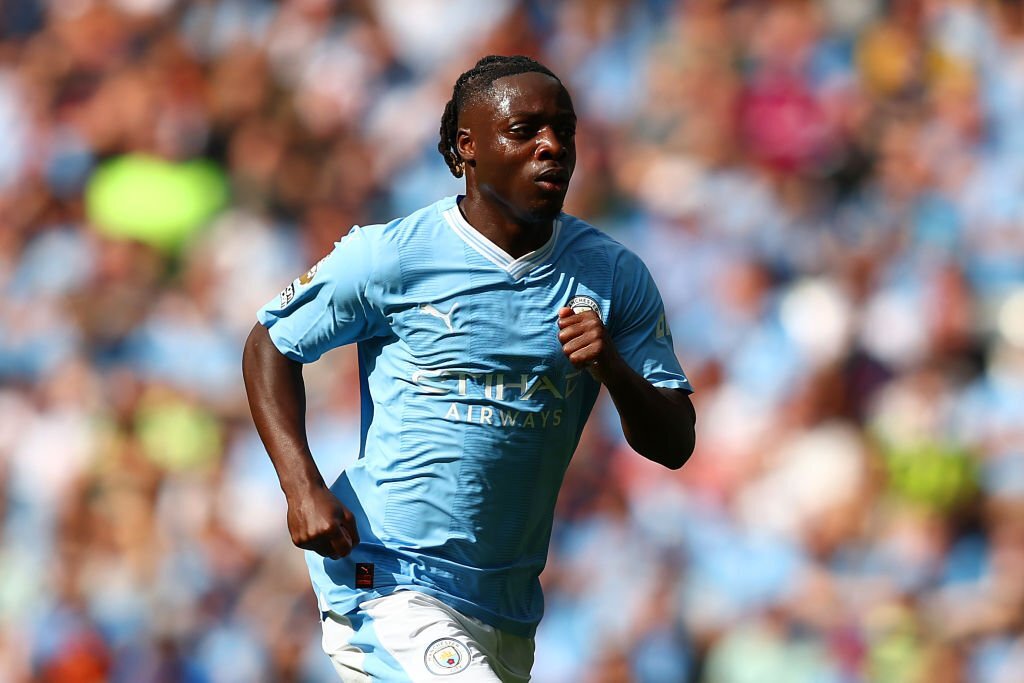 Jeremy Doku, a winger for Manchester City, said that maintaining "cool" and "not losing the ball" are two of the most crucial lessons he has learned since joining the team.
After Doku completed a £55.5 million deal from Rennes, Riyad Mahrez was traded to Al Ahli in late July. Doku then joined the team shortly after. Three days after his arrival, the 21-year-old Belgian was an inactive substitute for the late victory over Sheffield United but has since started back-to-back games.
Doku started on the right and played the whole 90 minutes as City defeated Fulham 5-1, while on the left he scored his first goal for the team in Saturday's victory over West Ham.
Playing for Pep Guardiola has already been a learning experience for Doku, and two important ideas have been instilled in him. Recently, Erling Haaland said that Pep Guardiola can be "tough" and not always an enjoyable coach. The 2023–24 Champions League group stage will soon begin, with Red Star Belgrade travelling to Manchester for Tuesday night's opening match.
Champions League experience is something Doku already possesses from his time with Rennes. When it came to the French club's catastrophic group stage, in which they finished bottom with only one point from six games, he was only 18 years old yet started four times.
"From the [Fulham] game, I learned that you have to be calm. The massive thing is to not lose the ball…I can still improve on that," Doku explained, via Manchester Evening News. "It's about being calm on the ball and having confidence and I want to keep improving on that but [against West Ham] was a success. It's a pleasure [playing with new teammates]. I like to play with them of course. On TV, they are very good. But in real life, they are even better."