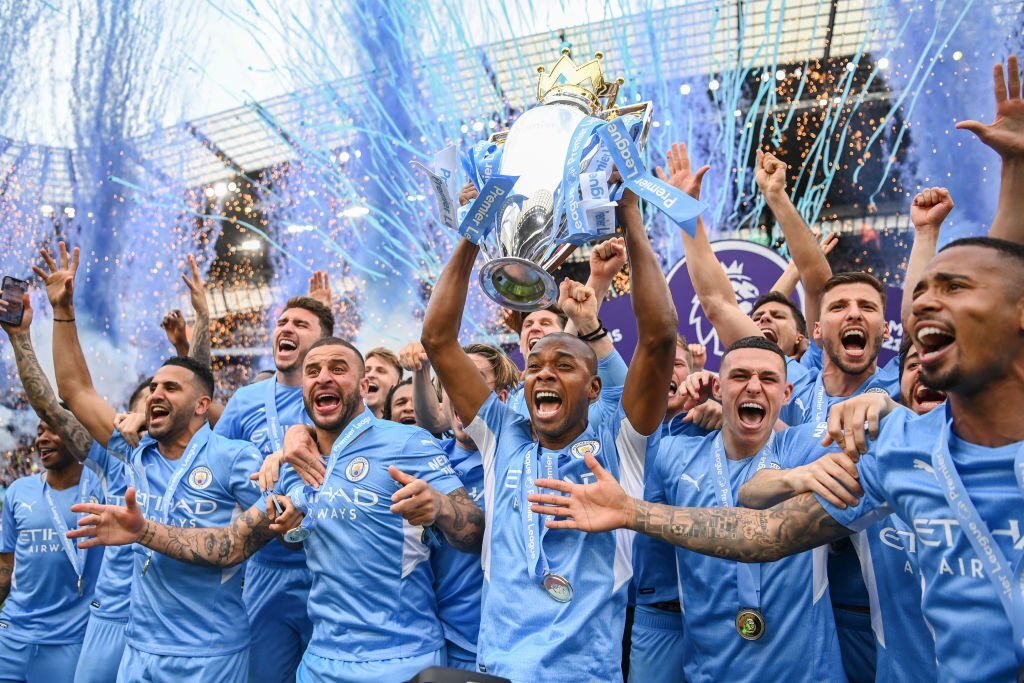 The Premier League, which will resume after the much-loved early-season international break, has already seen a lot of drama in the opening rounds.
There were many pleasant shocks in the first four rounds: Tottenham and West Ham both started like a storm; on the other hand, Chelsea, Arsenal, and Manchester United all had sluggish beginnings.
Now that AI has spoken, the odds of where each team will finish in England's top division have been calculated by the Opta Supercomputer!
The computer has calculated the % likelihood for each team to finish in a particular position in the league, including who is most likely to be the champion come May, by simulating the season 10,000 times.
Who are the front-runners to win?
Emirati-owned Manchester City is the clear favourite to win the championship, with a staggering 91.2% probability of becoming the first side in English football history to win the cup four times in a row.
Five other clubs have won the league championship three seasons in a row: Huddersfield Town (1924–1926), Arsenal (1933–1935), Liverpool (1982–1984), Manchester United thrice (1999–2001 & 2007–2009), and Manchester City (2021–2023).
https://twitter.com/OptaAnalyst/status/1701275674206511548
Which teams have the best chance of being relegated?
OPTA's top four teams include Tottenham, Liverpool, and Arsenal.
Newcastle United is predicted to finish in seventh place, barely outside the danger zone for the Champions League but a staggering 5 spaces above Chelsea, demonstrating that decent teams do, in fact, finish mid-table. Given how their supporters support them, you wouldn't believe it, but Manchester United's fifth-place result may not be all that awful.
Everton, who are now in 18th place, are included in the relegation zone and are therefore legally entitled to be demoted. Sheffield United, who won the Championship last year but are having trouble adjusting to life in the top league, and Luton Town, lest we forget, who are pipped to finish last, take the bottom two spots, respectively.
Opta's full table:
1st: Manchester City
2nd: Liverpool
3rd: Arsenal
4th: Tottenham Hotspur
5th: Manchester United
6th: Brighton & Hove Albion
7th: Newcastle United
8th: West Ham United
9th: Aston Villa
10th: Brentford
11th: Crystal Palace
12th: Chelsea
13th: Fulham
14th: Nottingham Forest
15th: Wolverhampton Wanderers
16th: Bournemouth
17th: Burnley
18th: Everton
19th: Sheffield United
20th: Luton Town