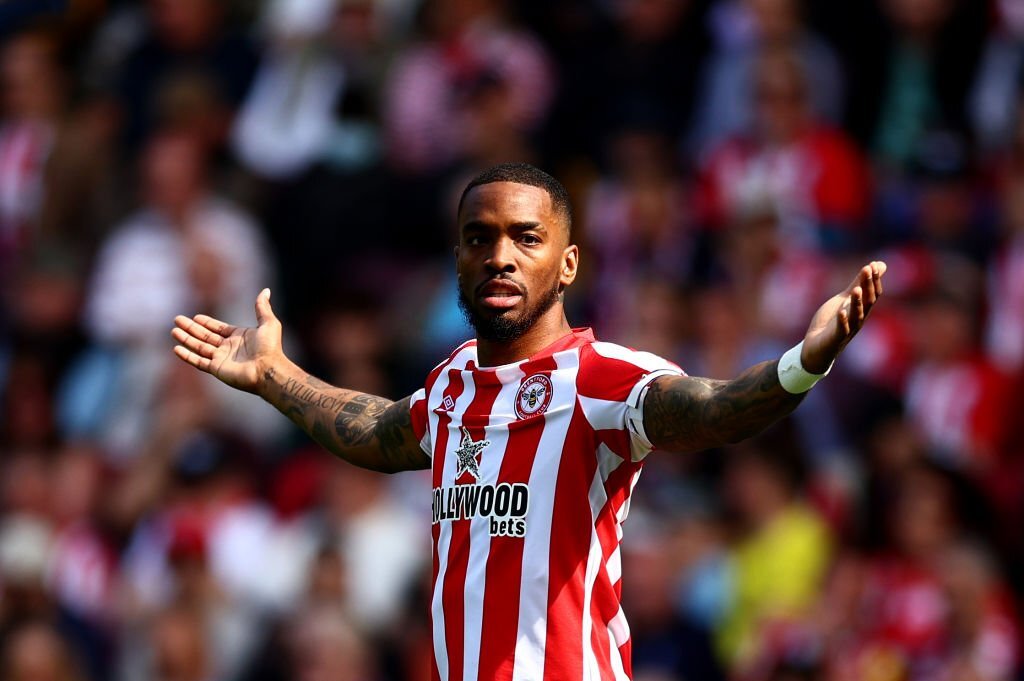 Thomas Frank, the head coach of Brentford, stated that the club might think about selling Ivan Toney "if the appropriate price is offered."
Toney has improved steadily since moving to Brentford from Peterborough United in 2020, and it makes sense that questions about his long-term future are now being raised.
On Monday Night Football on Sky Sports, Frank admitted that the Bees are a "selling club" and would have to take bids for Toney. "So far we've only sold one [important player] in the Premier League, David Raya – that's a loan but we will probably sell him [to Arsenal] in the future," Frank said.
"I think every club in the world are a selling club except five or six clubs. We are a selling club. If the right price is there and I think if the timing is right for the players to go, I think if they have developed well with us and been on the journey, they have proven to be good enough to play at the top clubs, then I think it's the right thing [to sell them] at the right price.
"Yes [this applies to Toney], I understand why there are a lot of rumours about him. For me, I think he is one of the best strikers. As a number nine, I don't see many in the world that are better than him. You have [Harry] Kane, [Robert] Lewandowski, these types, but not many.
"He scored 20 goals in the Premier League last year in, of course, a very good Brentford side. But we are not making as many chances as the top six or seven teams. Imagine him in a top team. He would easily score 20 to 25 goals [a season], for me. I think he is composed, a good finisher, and has a top mentality.
"He is a Brentford player now and in today's market, the price for players in the number six [is high] and everyone knows that goal-scorers and attackers are the most expensive. I guess that would be very expensive."
Toney has previously said that he's keen on playing for Arsenal even though he grew up rooting for Liverpool, which has fueled rumours that he would prefer to sign with either of both teams. While Arsenal has been closely monitoring Toney, it appears that Liverpool are not interested in him. The long-term objective Dusan Vlahovic is reportedly easier to sign, but they are unlikely to move for a new striker until they have a pile-up of injuries.
Toney joined Golden Boot winner Erling Haaland and Harry Kane as the only players in the 2022–23 Premier League season to surpass the 20-goal threshold.
Toney is still serving an eight-month suspension for breaking gambling laws and won't be able to play professionally until January 2024. Only on Monday did the FA let him resume training with the first team.