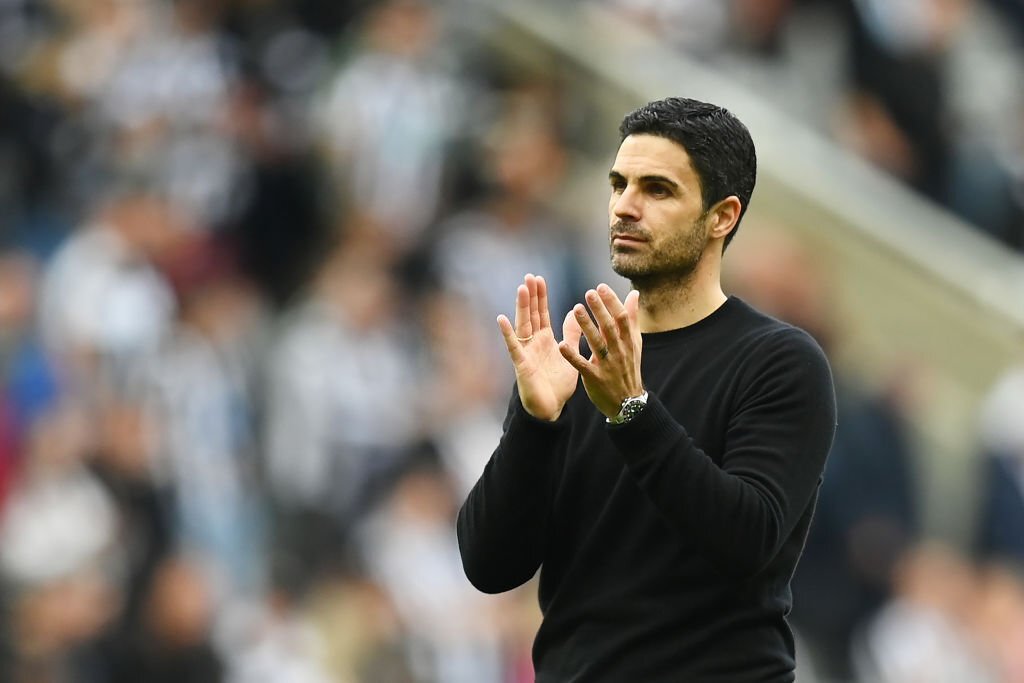 When Declan Rice and Bukayo Saka admitted last Friday that they hadn't trained since suffering injuries in the north London derby, manager Mikel Arteta gave the impression that he was facing a significant injury issue. Another alleged injury worry related to William Saliba.
It was anticipated that these important first-team players would skip the trip to Vitality Stadium because of the key matches vs. Lens and Manchester City coming up. But on Friday night, it became clear that every one of the mentioned individuals had travelled to the south coast, leading to the belief that Arteta's starting lineup had every player who had injury concerns. They were, and the Cherries were destroyed 4-0 as a result.
Leandro Trossard also made his way back to the bench following a brief absence, but the Gunners still have several serious injury concerns going into this week.
Arsenal's current injury list
Thomas Partey
Issue: Thigh injury; Potential Return: Could be involved vs. Man City
Time spent in north London by Partey has been hampered by injuries. Although he frequently outperforms the competition on the pitch, his availability issues have been a big cause of irritation, and it appears that Rice has taken his place in Arsenal's midfield.
The Ghanaian has spent much of his time at the club dealing with a thigh problem, and his most recent setback has prevented him from playing since the September international break. Partey was previously expected to make a comeback following the break in October, but new optimism has surfaced over his injury situation. When Manchester City visits the following Sunday for a huge Premier League match, we may see the midfielder back in action.
Bukayo Saka
Issue: "Pretty bad knock"; Potential Return: Shouldn't miss any time
Saka was not there when the Gunners defeated Brentford in the Carabao Cup because he hobbled off during the derby. But on Saturday, he got the start and scored in Arsenal's victory. The winger's performance was marred by a "very serious knock" that Arteta later detailed, forcing him off with his team ahead 3-0 on the hour. However, the Spaniard is optimistic that Saka will be eligible for Arsenal's forthcoming Champions League game on Tuesday night against Lens.
Jurrien Timber
Injury: ACL tear; Possible return date: March 2024
The recent summer signing was expected to contribute greatly to Arsenal in his first season, but the Dutchman tore his ACL against Nottingham Forest on matchday one of the Premier League seasons and will miss a significant portion of 2023/24 as a result.
Timber is thought to be making good progress in his recuperation and should be making a comeback this season. However, it won't be for a while before we see Timber put on the team jersey again, as the former Ajax player is rumoured to make a comeback to the pitch in March 2024.
Gabriel Martinelli
Injury: Hamstring injury; Possible return date: 3 October vs Lens
When his goal at Goodison Park was disallowed due to an intervention by VAR, the Brazilian's problems were made worse. Martinelli injured his hamstring, which has prevented him from playing in Arsenal's previous four matches. Though he stood a possibility of being included in the squad for Saturday's game, the winger's injury isn't too dangerous, so, during the following week, Martinelli may rejoin the group.