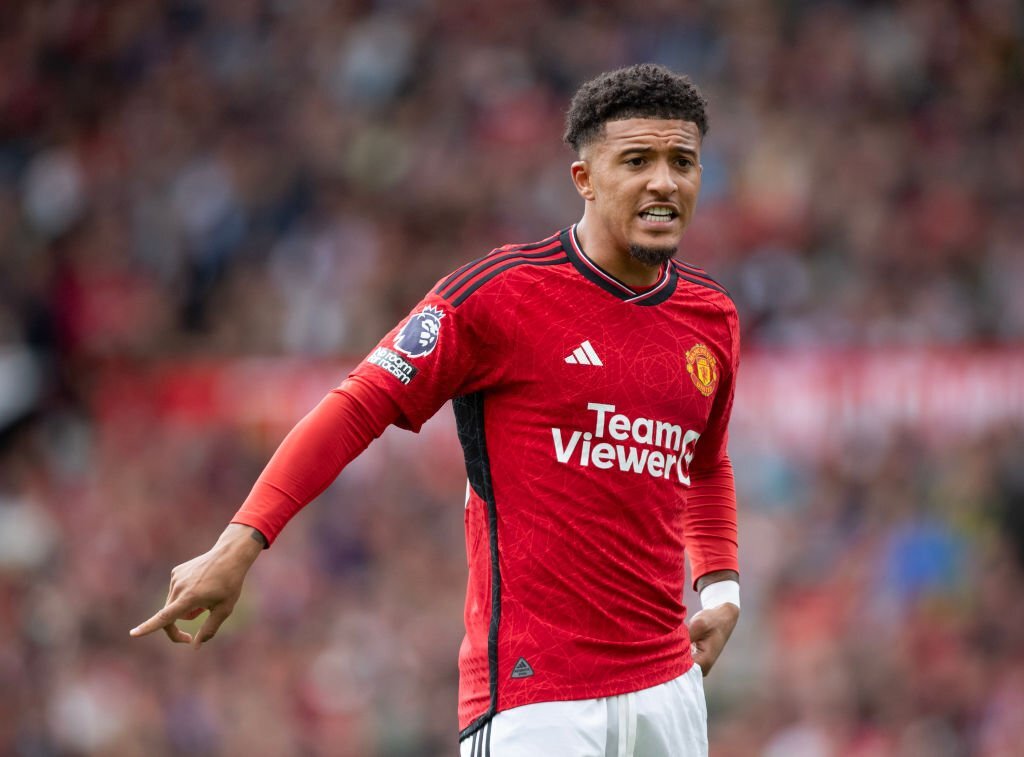 Until his problems with manager Erik ten Hag are sorted out, Man Utd winger Jadon Sancho will practice separately from the first team.
Sancho's training performances have been below standard, according to Ten Hag, who kept the winger out of his team for the defeat against Arsenal earlier this month.
Sancho, 23, disagreed with the Dutchman's opinion and said he had been used as "a scapegoat for a long time." Sancho will go on a "personal training program away from the first squad," United announced in a statement. According to the statement, the choice was made "pending resolution of a team discipline problem."
For £73 million, Sancho transferred from Borussia Dortmund to Old Trafford in 2021. However, he hasn't been in good shape since the transition, and in his 58 Premier League games, he's only managed to score nine goals and hand out six assists.
Last season, Sancho struggled for three months with both physical and mental health concerns.