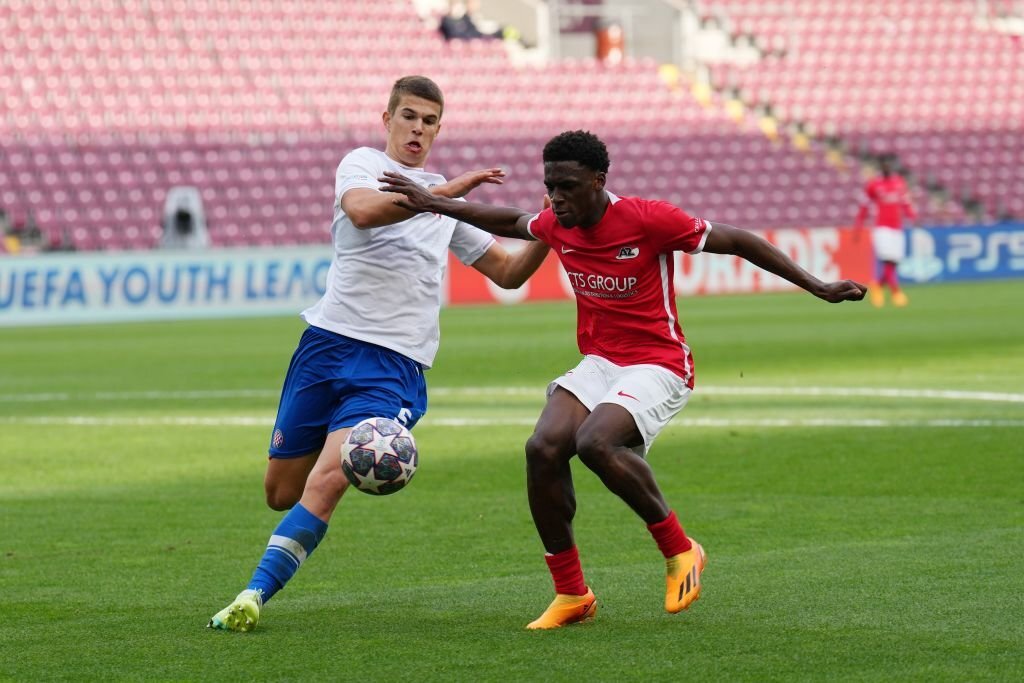 Luka Vuskovic, a 16-year-old central defender from Croatia, has been signed by Tottenham Hotspur, beating out competition from Europe's top clubs.
Just two days after turning 16 years old, Vuskovic was promoted to the Hajduk Split senior team in February. Since then, he has made 11 appearances for the Croatian team.
Although most of Europe's top teams were interested in Vuskovic, the teenager's agents had negotiations with several elite teams, including Manchester City and Paris Saint-Germain, in March.
Hajduk allowed Vuskovic to select his new team after seeing that most of his admirers were willing to pay their asking price of about €15 million (£13 million). In the end, he chose Tottenham.
After persuading one of Europe's most sought-after young players to transfer to London, the Spurs are now putting the finishing touches on a transaction that is important in terms of both money and reputation.