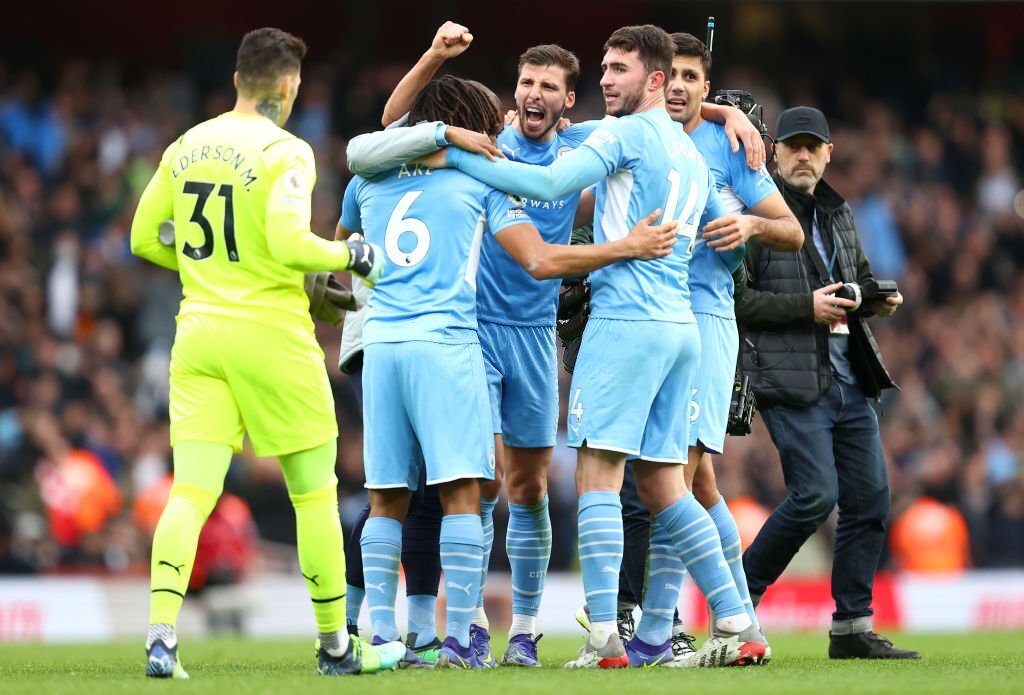 Manchester City started their Champions League championship defence on Tuesday night with a 3-1 victory over Serbian champions Crvena Zvezda after overcoming a first-half scare.
"Who claimed that we will be playing defensively?", Red Star manager Barak Bakhar responded to a loaded question regarding his team's capacity to frustrate the treble champions.
Guardiola had foreseen Red Star's dangerous playing style, in contrast to Bakhar's interrogator.
The City coach issued a pregame warning: "They are extremely aggressive, and we have to be ready. They are quick in transitions, good runners, and have a lot of players in the final third when they attack."
When his team was placed in City's group, Red Star captain Aleksandar Dragovic was captured on camera grumbling, but for the majority of the midweek encounter, it was the defending European champions who were cursing their luck.Except for one important error, Omri Glazer put in a brilliant performance between the posts to keep Red Star within striking distance as City piled up 37 shots. Ultimately, Pep Guardiola's team's skill outweighed the efforts of the valiant but defeated visitors.
As expected, City controlled possession and territory, as they do against nearly every visiting side, much alone one that has never invested more than £5 million in a single player. But the Serbian side stayed with each breakaway, sending a lot of red shirts forward whenever the chance came up.
In one rush right before halftime, Osman Bukari sprinted forward. The Red Star attacker guided a crisp finish past Ederson as Ruben Dias moved up with confidence. Eventually, the assistant's flag followed Dias' instructions, but shortly a VAR check started. The goal was awarded after a delay and a racket of booos from the 3,000 travelling supporters who were eagerly expecting the call. Red Star managed to lead 1-0 at the half despite having a laughably absurd 22-1 shooting advantage in City's favour.
The Serbian side was obliged to play a lot of defensive play despite not being prepared. Glazer, the goalkeeper, stopped Rodri, Nathan Ake, and Phil Foden from close range three times in the first half alone. Erling Haaland's header hit the crossbar despite beating the goalkeeper.
Within two minutes of the restart, Julian Alvarez eliminated Glazer from the situation to bring City to a tie. Alvarez scampered onto the other side of a one-two with Haaland and toed the ball around Glazer before swiftly poking it into an open goal.