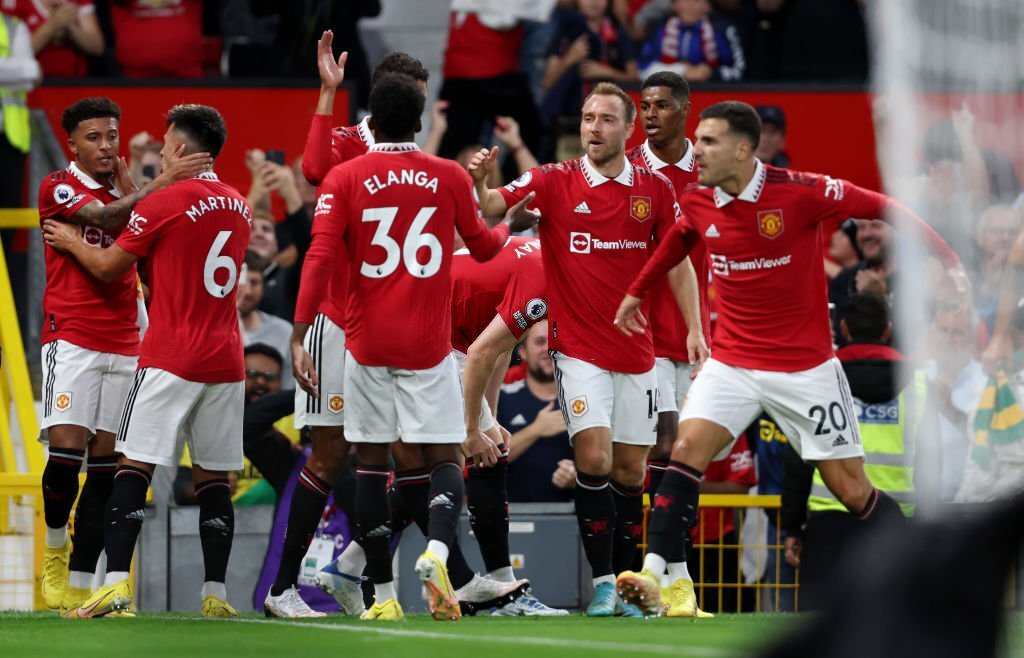 Manchester United is on a journey of finding a new sponsorship partner and has started what is being referred to as "advanced talks" with software company TeamViewer. 
Since the club's very first shirt sponsorship agreement with Sharp in 1982, only six different companies have had their names shown on United jerseys.
In the summer of 2021, a five-year deal replaced American automaker Chevrolet. Just over a year into the collaboration, TeamViewer, however, said they would not be looking to extend the terms past the original time due to a reevaluation of their long-term marketing strategy.
The sponsorship was worth a total of £235 million to United, or £47 million a year, but the firm had to reevaluate as TeamViewer share prices fell by 70% despite greater worldwide brand awareness.
Having partnered with the Mercedes Formula 1 team, the company was also openly slammed by investors for spending more on sponsorship agreements than they were producing in net annual profits. United declared a deal to repurchase TeamViewer's front-of-shirt sponsorship rights by the end of 2022. TeamViewer will also continue to be an official partner until the end of its contract in 2026, and the company's branding will continue to appear on jerseys until a new sponsor is found.
United are unlikely to remove the TeamViewer logo until next summer because they have already introduced three new uniforms for this season. However, discussions with a new sponsor are well underway.
Negotiations with American technology company Qualcomm over a possible contract for £60 million a season are "advanced", sources have reported. That would go above and above what TeamViewer agreed to in their original contract and be significantly closer to the Chevrolet agreement that was reached in 2012 at a period when United was constantly fighting for and winning the Premier League. The partnership was worth £64 million annually.
Since 2022, United has worked with Qualcomm to promote the company's Snapdragon brand; Snapdragon had the naming rights for the club's summer tour in 2023. To improve network connectivity at Old Trafford, where it is notoriously difficult to get a good phone signal for supporters, Qualcomm has also advised United.