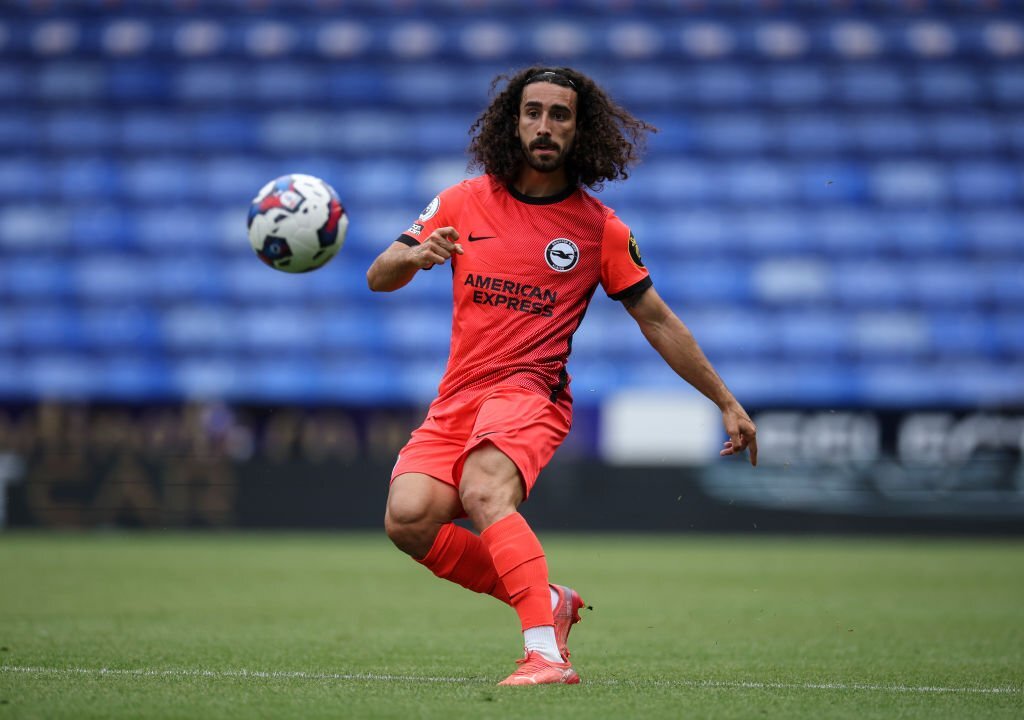 Manchester United and Chelsea have begun discussing the possibility of loaning left-back Marc Cucurella to each other. 
United has now expressed a stronger interest in Cucurella and has begun speaking with Chelsea about a potential transfer for the Spaniard. Cucurella, 25, is being pursued by United, who are well-known admirers of him from his time at Brighton & Hove Albion.
Cucurella has not appeared in the Premier League this season, and Chelsea manager Mauricio Pochettino is open to parting ways with the player on loan, but Blues officials would prefer a permanent exit.
Chelsea would be content with a loan agreement, but it is anticipated that they would press for the requirement to make the move permanent to generate as much money as they can following three busy transfer windows of splashing out the cash for new players.
Due to an injury, United will be without regular starter Luke Shaw for the foreseeable future. As a result, they have identified a shortlist of prospective replacements, which includes Barcelona's Marcos Alonso and Tottenham Hotspur's Sergio Reguilon. Concerns about Shaw and his backup Tyrell Malacia, who is also presently injured, are what initially sparked United's interest in Cucurella.