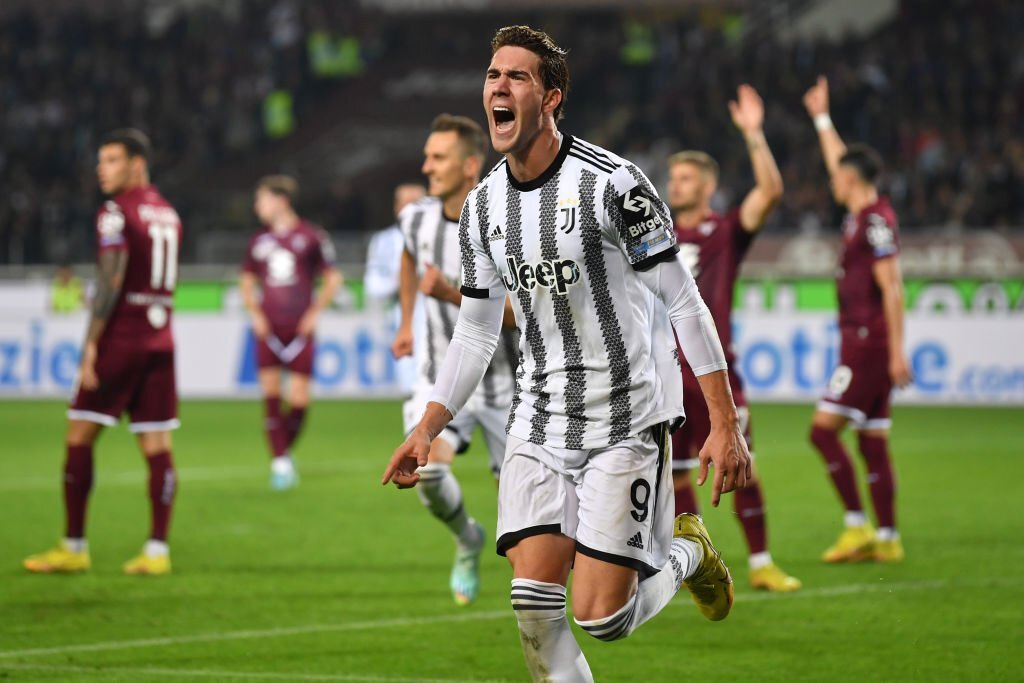 Despite having only one new number nine by the end of the summer transfer window—Nicolas Jackson from Villarreal—the Blues are still interested in the Serbian striker.
With four goals in six Serie A games for Juventus, Vlahovic has had an outstanding start to the current campaign. The Bianconeri are now in fourth place, but with a victory at Atalanta on Sunday, they might finish the weekend in the top three.
Meanwhile, Chelsea has had trouble under Mauricio Pochettino. The Blues have scored five goals in their first six Premier League games, but have only won one. However, after defeating Brighton & Hove Albion last week, they have moved to the Carabao Cup round four.
According to Juventus' sporting director Cristiano Giuntoli, Chelsea made an offer for Dusan Vlahovic over the summer, but the Blues didn't accept it because of their expectations. At the beginning of August, it was claimed that Juventus had suggested trading Romelu Lukaku for Vlahovic and sending him to Chelsea. However, the two parties were unable to reach an agreement, therefore Lukaku ended up joining Roma on a season-long loan.
Giuntoli talked openly about these discussions with the Blues in an interview with La Repubblica. "There was an offer from Chelsea for Vlahovic. We didn't want to sell Dusan, but given certain numbers we would have accepted," he said. "Chelsea never reached that figure, and the [Lukaku] exchange never took place."