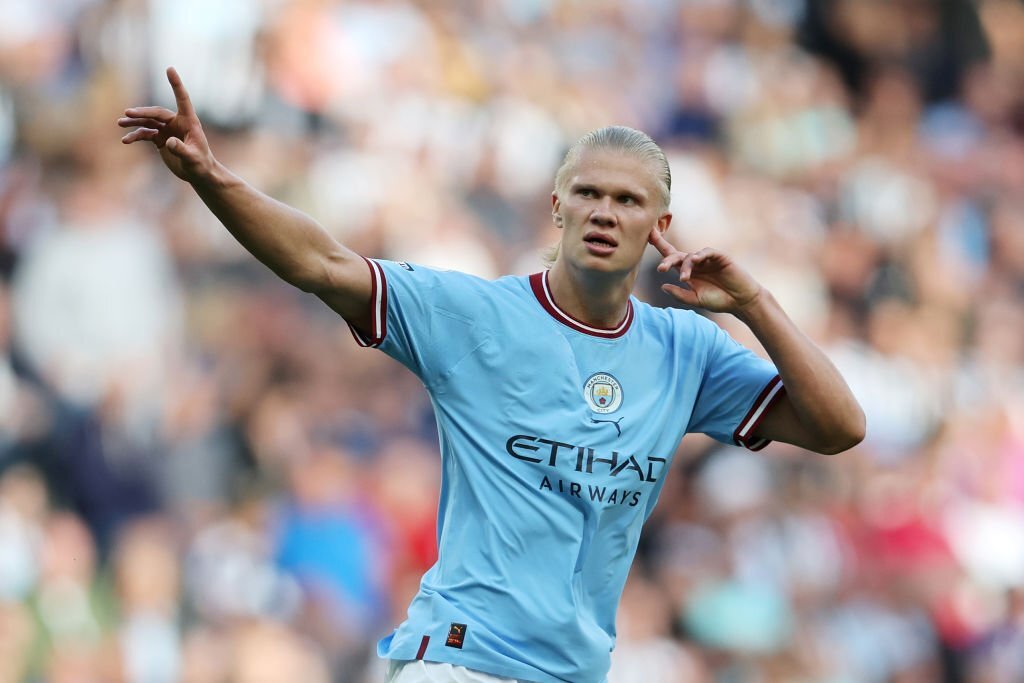 Erling Haaland, a striker for Manchester City, scored the 44th goal of his career in the Premier League over the weekend as the defending champions defeated Nottingham Forest at the Etihad Stadium.
Since his 2022/23 summer transfer to the English Premier League, Haaland has enjoyed unheard-of success. His 36 Premier League goals in 2022/23 broke the previous single-season scoring record for the post-1992 period. The Norwegian broke Tommy Johnson's previous record of 38 goals established in 1928–1929 and also set a new club record for goals in a single season with 52 goals in all competitions.
Haaland has eight Premier League goals to his name in six games so far in 2023–24. He is the overwhelming favourite contender to win the Golden Boot once more and, based on his recent performance, is on track to surpass the 36 goals he scored in the division last season, which would potentially create a new record.
Haaland has 50 goals in the Premier League as his next goal milestone. There have been 123 players in the Premier League era who have scored 50 goals or more, including Andy Carroll (54), Danny Murphy (50), Andrew Johnson (51), Trevor Sinclair (52), and Steven Fletcher (53). Up to 34 people have totalled 100 or more goals, with ten going over 150.
Amazingly, Haaland is approaching 50 goals extremely quickly. Given his prolific scoring rate, he might score his 50th Premier League goal in the coming weeks, breaking the previous record by a significant margin and perhaps doing so in 20 fewer games.
Haaland has made just 41 appearances and already scored 44 goals for a 1.07 goals per-game average. He would reach 50 goals in his 45th Premier League game if he kept scoring at that rate. He would make his 45th appearance in the next Manchester derby at Old Trafford on October 29 if he continues to feature in every league game.