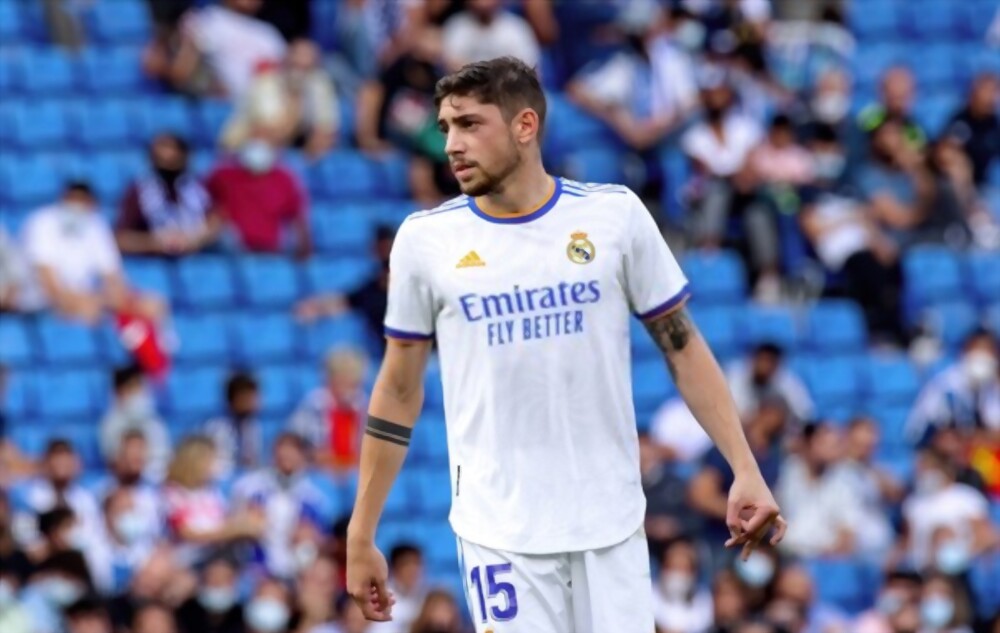 Real Madrid star Federico Valverde is being sued by Villarreal midfielder Alex Baena for reportedly punching him in the face.
The incident is said to have happened in the players' parking lot at the Bernabeu stadium after a thrilling La Liga match between the two teams that saw the Yellow Submarine prevail 3-2. Just before the end of regular time, Valverde and Baena had locked horns on the pitch.
Real Madrid now trails behind Barcelona in the title race by 12 points as Villarreal rebounded from a 2-1 deficit to win 3-2 in a thrilling final 20 minutes.
Media sources claim that Valverde waited for Baena in the player parking lot at the Bernabeu stadium. The 24-year-old is thought to have hit the left winger there. Soon later, Baena was seen walking around with a bruised and swollen cheekbone.
Villarreal opted to submit the incident to the Spanish FA, so Valverde will not face any consequences from La Liga. However, the club announced in a statement on Sunday night that Baena is planning to press legal charges and the police are now involved.
The statement stated, "Player Alex Baena of Villarreal CF was attacked yesterday night while en route to the team bus following the match versus Real Madrid CF at the Santiago Bernabeu stadium.
In response to this circumstance, the player has chosen to report the perpetrator to the police.
Once more, Villarreal CF declares that it "rejects any act of violence, strongly accepts the player's account of what happened, and will stand with him throughout this process."
The two have been at odds for a while, ever since an altercation in January where it was said that Baena insulted Valverde during a Copa del Rey game. The 21-year-old is believed to have commented about the Madrid star's unborn child at the time. The Villarreal player and his representatives, however, completely disputed this.
Following the aggressive outbreak, Baena appeared to lash out at Valverde on social media for hitting him while also clearing his name. He posted on Instagram, saying, "Very thrilled with the fantastic win of the squad in a place such as Santiago Bernabeu, but, I'm also shocked by what people are saying about me and upset by the physical abuse I received after the game."