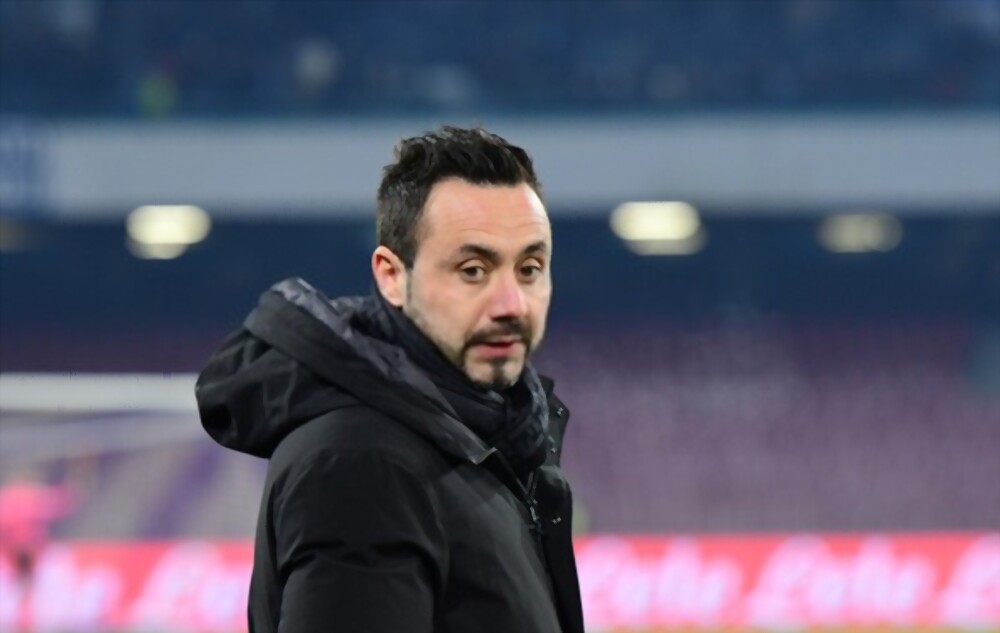 11 days after losing to the Red Devils in a penalty shootout in the FA Cup semifinal, Brighton manager Roberto de Zerbi said "There is a god of football" after his team defeated Manchester United with a late penalty.
After United defeated Albion 7-6 on penalties at Wembley, Alexis Mac Allister's 99th-minute penalty kick, awarded for Luke Shaw's handball, was the result of the match.
"I believe we performed better than United in both games. The most recent outcome was unfair," De Zerbi said. "I believe there is a football god. We deserved to win the semifinal, but we lost on penalties; today, however, we won with a penalty."
The win increased Brighton's prospects of entering the European Championship next season.
"We dominated the game and played amazingly," De Zerbi expressed. "My guys earned the victory. We still have six games left, and they will be really difficult games. The first difficult game, which we must win against Everton, is on Monday. We will lose these three points if we lose against them.
Brighton, who is now in sixth position, is now only four points behind Liverpool, who is in fifth place but has played two more games.
"A silly error lost us a point"
Fourth-placed Manchester United blew the opportunity to pull seven points ahead of Liverpool, and defender Shaw said his team lost a point as a result of a "silly error."
"Last second, actually, during the last action. I felt a tiny nudge, but the hand shouldn't have been there," he said, according to Sky Sports.
"I accept responsibility for my actions, although it is difficult. The free-kick was never a foul, even before the corner. I'm not looking for an explanation, but the foul that resulted in the corner shouldn't have been called."