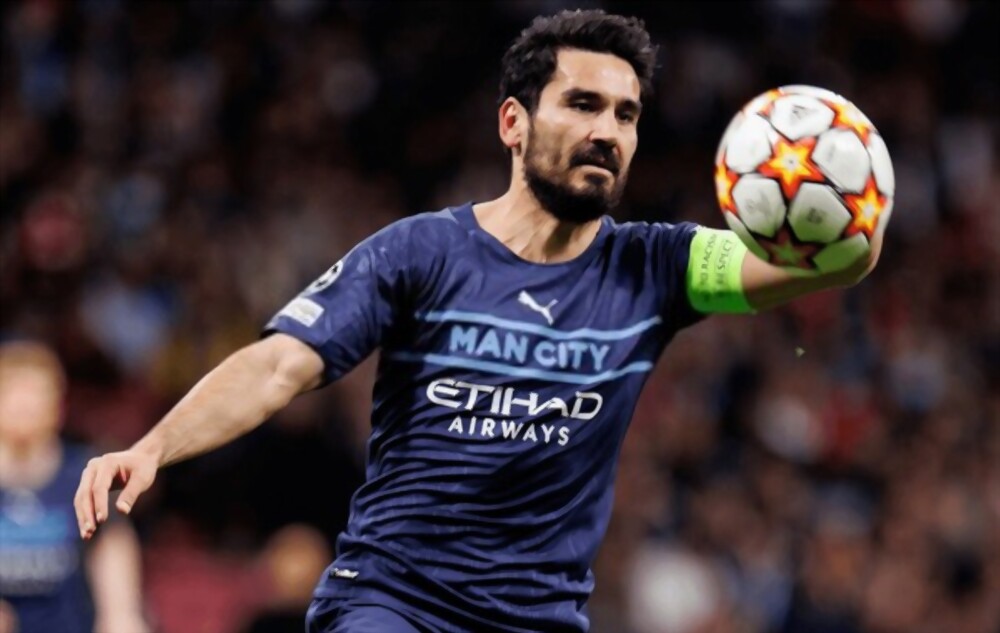 Man City captain Ilkay Gundogan will likely be signed by Barcelona during the summer transfer window.
This season, the Man City captain has been at the peak of his form while playing for the Citizens, with seven goals and three assists across all competitions. During last weekend's victory over Leeds United at the Etihad Stadium, Gundogan scored twice, and Pep Guardiola begged the German player to pledge his future to the Citizens in a news conference following the game.
Guardiola stated, "I spoke with Ilkay about the contract, and the club is involved and aware of my views. Since they are superior to me, we decide together and weigh out the excellent and terrible options. He has everything – an amazing run in the final third, he's smart, and today he played brilliantly."
Despite Guardiola's pleading, the midfielder's current contract at the Etihad Stadium expires in a month's time, and 5Times believes that Gundogan is strongly leaning towards a move to sunny Barcelona.
According to reliable sources, the former Borussia Dortmund midfielder has been given a two-year contract at Camp Nou with a one-year extension option, and Gundogan's management and Barcelona are currently undergoing negotiations.