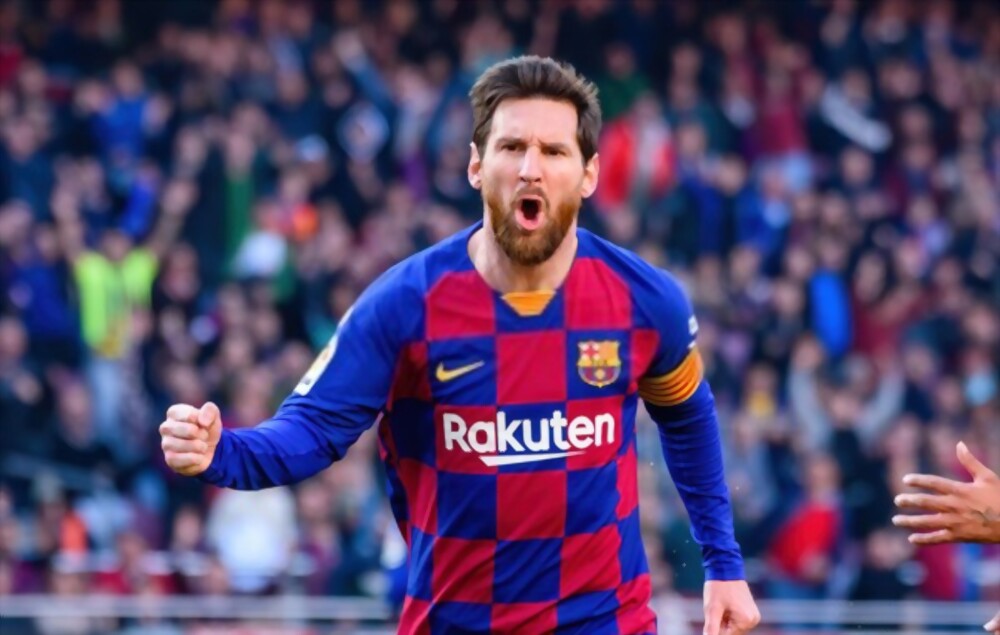 Currently, anything is possible regarding Lionel Messi's future.
According to sources, the captain of Argentina has received proposals from Saudi Arabia and MLS in the United States. There is also interest in bringing him back to Barcelona, though no formal offer has been made public as of yet.
Messi and Paris St-Germain have struck an "understanding in principle" to extend his contract for another year, with the goal being for him to play at the highest level of European football until the 2024 Copa America.
The French club, which is controlled by Qatar Sports Investments, would like to persuade him to extend his contract for at least another year under the same circumstances that he has now after two seasons in Paris.
The 35-year-old most likely will need to be assured that the Ligue 1 team can continue to compete at the peak of European football, since PSG's director of football – Luis Campos – has been requested to lower the salary list to stick to Financial Fair Play rules. Messi stated that he would remain for an additional year as long as a very competitive squad was assembled.
Messi was told that PSG would maintain the same financial circumstances, which seems fine for him, but that they would have to lower the pay list, which would make the squad less competitive. Furthermore, it is unclear who will take over if PSG's manager Christophe Galtier is given the boot.
The team line-up is rumoured to change by four to five players in Qatar, which adds some uncertainty to the upcoming season, and many international teams are putting up their own efforts to get the 2022 World Cup champion to join them.
PSG now leads France's top-tier Ligue 1 by six points, but their 11th consecutive Champions League run came to an end last month after losing to Bayern Munich on aggregate 3-0.
Could we see Messi potentially rejoining Barcelona again?
Before PSG suffered their seventh loss of 2023 at home to Lyon on Sunday, Messi, who left Barcelona for financial reasons in 2021, was greeted by a small group of PSG supporters blowing whistles.
That came following last week's report that Messi had spoken to Barcelona about rejoining the team and after negative rumours about the Argentine's future began to circulate in French media.
In a hotel in Barcelona, Lionel Messi's father and agent, Jorge Messi, met with Joan Laporta, the president of Barca, for 25 minutes. They hadn't spoken since Laporta said in Messi's office that the player wouldn't be staying with the team.
Two years ago, Messi and Barcelona agreed to a new contract with a lower salary, but last minute, the club unexpectedly changed its mind. The club is in a similar financial situation, so it is believed that signing Messi would bring in further financial problems to maintain its other star players.
Messi's legendary time at the Spanish club, which delivered four Champions Leagues, 10 La Liga championships, six Ballons d'Or, and the Laporta decision in 2021, came to an end. Since then, the club has persisted in having financial issues.
Moving to Saudi Arabia for 400 million euros, maybe?
Messi has reportedly received a proposal this week for a one-season contract worth more than 400 million euros to join Cristiano Ronaldo at Al-Hilal in the Saudi Arabian Pro League.
From American MLS, Inter Miami has also expressed interest in signing him. Sergio Busquets, a former teammate and friend of his from Barcelona, is predicted to join Inter Miami for the upcoming campaign. Busquets is hoping to reconnect with Messi, but he hasn't yet completed his USA transfer.
Anyone who claims that Messi has made a firm decision would be lying. The aim is to remain in the elite game until 2024 and Copa America, which keeps PSG in the lead. Of course, "GOAT" Messi will surely need to choose at some point.
Barcelona hasn't made a sure offer yet, while Inter Miami's offer is very apparent and has been for some time, and then there's the other offer for $400 million or more from the Saudis, which wouldn't keep Messi in the top but is a serious financial package, and the chance to play against Ronaldo once again.