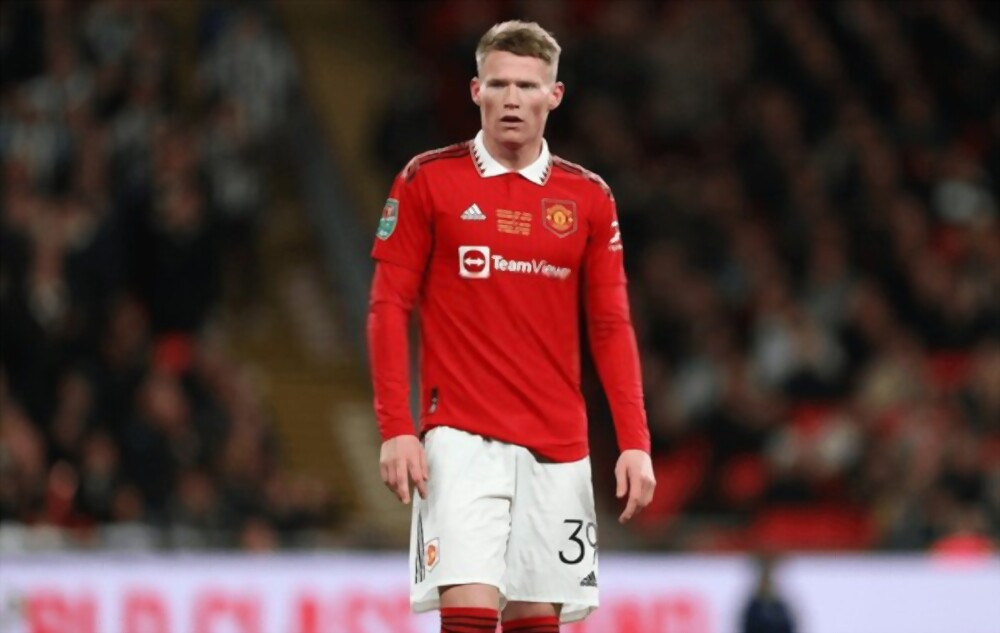 Last night, Scott McTominay scored twice for his team as Scotland defeated Spain to claim victory and control of their Euro 2024 qualifying campaign.
At Hampden Park, Manchester United's midfielder who scored twice in Saturday's 3-0 triumph against Cyprus, scored the game's first goal after only seven minutes. As Spain failed to make an impact against Steve Clarke's vastly better-organised team, Stuart Armstrong, Ryan Christie, and Lyndon Dykes all came close to scoring.
Just after halftime, McTominay scored Scotland's goal to defeat Spain for the first time since 1984 Kieran Tierney's deflected cross was the source of the goal.
With two victories from their first two games, Steve Clarke's group sits at the top of Group A. In preparation for Spain's arrival, Scotland gave starts to three players who contributed off the bench in the victory against Cyprus on Saturday.
However, Steve Clarke, the manager of Scotland, feels that Scotland's remarkable 2-0 victory against Spain at Hampden Park cemented their place in their Euro 2024 qualifying group, but he advised against looking too far forward.
"With six points, you don't qualify to win the Euros," the Scotland manager remarked. "There is still much to be done. Over the course of our nine days together, we put on two pretty strong performances, and we're incredibly happy with that. It was crucial to make the most of the two home games, and we were able to get all possible points.
We wanted to compete against one of the finest teams in Europe, and we did just that. The most recent top clubs to leave Hampden empty-handed were Spain and Denmark (in World Cup qualifiers). However, we must remain realistic since the group still has a long way to go."
Spain's Luis de la Fuente suffered his first loss in his second game in charge of Spain, but his spirits weren't low.
"The game proceeded as expected," he said. "It was a challenging game. We made a plan and followed it. We had a few scoring opportunities in the first half, but in the end, it all came down to the little things. Overall, I was pleased with what I observed on the field. Future prospects, in my opinion, are positive.
It has no impact on our overall strategy. We are going all out in the last six games. In our group, there are no easy games or easy teams, therefore, we have to keep training and getting better.
Who will win the group is still too early to tell. Scotland has a strong squad with excellent players. There is still a long way to go, and anything might happen in that time. I have faith in my group."
Scotland statistics
Scotland defeated Spain 3-1 in a World Cup qualifying match, giving them their first victory over the country since November 1984 This was just Scotland's third competitive victory over Spain (1957, 1984, and 2023).
Scotland has won five straight home games for the first time since winning six straight games between the administrations of Walter Smith and Alex McLeish in September 2006–October 2007
Spain lost their first Euro qualification game since 2014 (1-2 vs. Slovakia), after winning 17 of their previous 19 matches (D2) and never giving up more than once in a game during that span.
What's next for Scotland?
In June, Scotland will play its next Euro 2024 qualifier. On June 17, they go to Norway before playing Georgia at home at Hampden Park on June 20