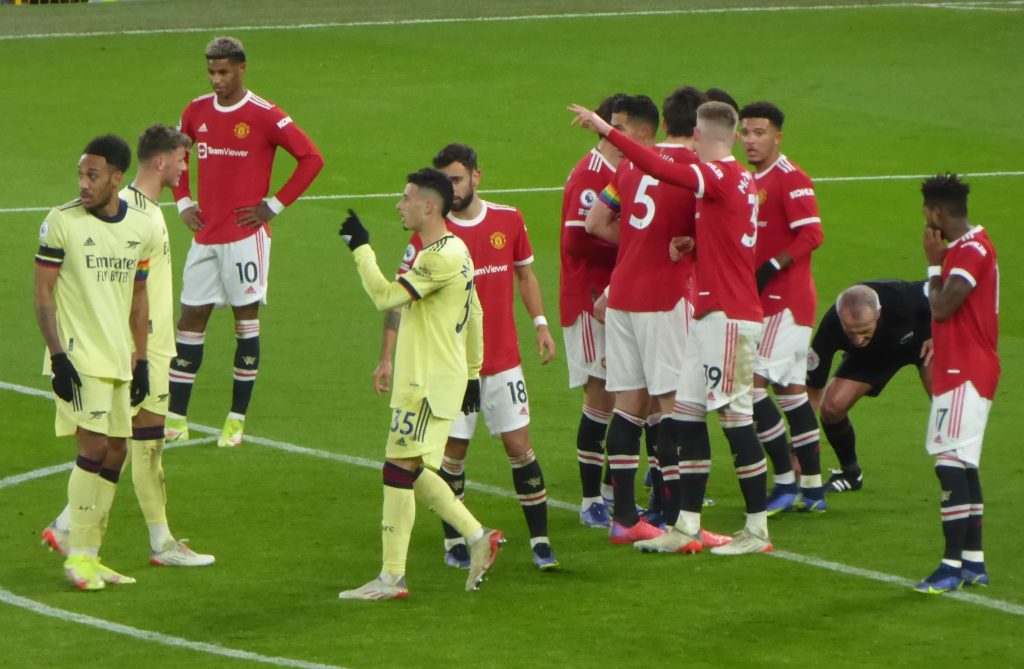 Following Fulham's treble dismissal, referee abuse has once again made the news headlines, while the penalty sums that English teams are going to be paying have been made public.
In a meltdown against Manchester United two weeks after Bruno Fernandes went unpunished for touching a linesman, Fulham's Serbian striker Aleksandar Mitrovic went even further.
After Willian was sent off, referee Chris Kavanagh was shoved by the Serbian before manager Marco Silva was also sent off for losing his cool on the side of the pitch.
Even though the FA has already given sanctions against Fulham, they are hardly the worst offenders in English football, however, their lack of control is sure to cost them dearly.
According to numbers gathered by research from The Sun, clubs in the English Football League and the Premier League have paid roughly £1.3 million in fines for 'failure to manage their players'.
Of the £1,279,375 total, top-tier teams account for £932,500. This amount will go up after Fulham learns what the future holds for them in terms of punishment.
This season, 92 players from the top four categories of English football have been fined in total, with 15 of them players playing in the Premiership.
With fines totalling £185,000, Arsenal is the worst offender, followed by Manchester United, who have a total of £137,000.
Everton also has £115,000 in fines along with Manchester City who has £75,000 in fines, rounding out the bottom three on the podium of teams with the most offences.
Five Premier League teams – Newcastle, Brentford, Leicester, Bournemouth, and Southampton, have behaved well so far and managed to avoid sanctions.
An FA employee stated, "Referees and match officials play crucial roles in our national sport, and any improper conduct against them is wholly unacceptable. Coaching staff, including players and the club boards, have a responsibility to treat referees with as much respect as possible. Appropriate action will be taken against those who fail to do so."