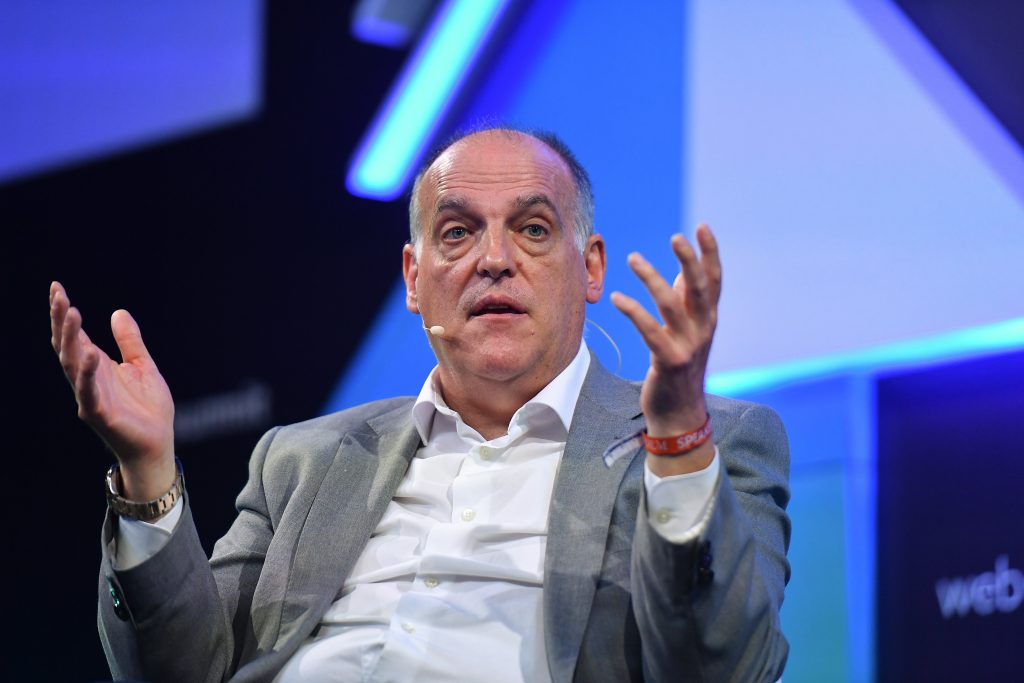 Last month, the Premier League accused Man City of breaking more than 100 financial regulations. According to La Liga president Javier Tebas, this is related to the Premier League's credibility and reputation, and sponsors are significantly impacted by incidents like this because reputation is crucial.
Long-known for his critiques of the northern team, in his opinion the Citizens and Paris Saint-Germain have altered the European football system, and not for the best. He stated that the future of the Premier League would depend on how the league handled this situation.
"The situation is linked to the reputation of the Premier League, and it's important how it will be handled," Tebas stated at Financial Times Business of Football Summit on Thursday. Because a club's reputation in the world of football is so crucial, especially in the Premiership, sponsorships could be at stake here.
"In 2017, I attended Soccer Ex in Manchester. I critiqued PSG and Man City at that event and even suggested that UEFA should penalise City.
I then received a call from Ferran Soriano, the chief executive of City, who told me he was upset with me and wanted me to come to City's offices.
PSG and Man City received punishment from UEFA. Man City was prohibited from competing in European sports. The decision to overturn and lift the ban came from the Court of Arbitration for Sport.", added Tebas.
"That was in 2017, and we still haven't moved on. Although the Premier League is the best football league in the world, it is absolutely crucial to manage its reputation in the business world.
City stated that they welcomed the chance for a completely unbiased board to fairly consider the "comprehensive body of irrefutable evidence" supporting their position on the day the charges were announced.
Premier League chief executive Richard Masters defended the length of the investigation during his speech at the FT summit.
"Obviously, I am unable to comment on the specific case. People would prefer a regulatory system that is very clear and transparent, and that took immediate corrective action when rules were broken.
But there is also the rule of law in place where people can appeal, among other options. Of course, an effective regulatory system is most desirable, but that isn't always how things go, and it's not intended to imply that the law is ineffective."