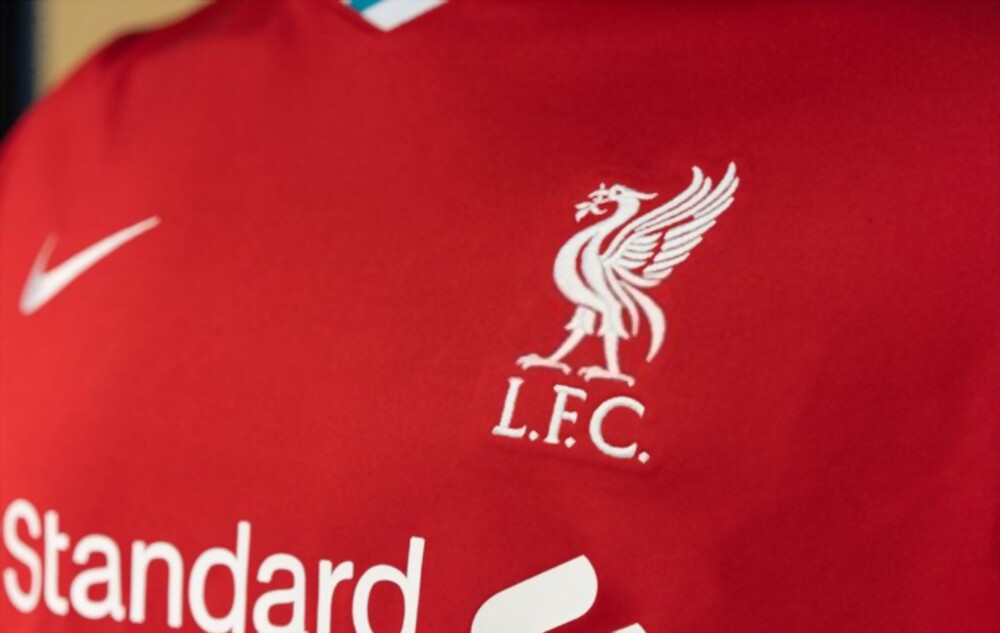 Liverpool is one of the most famous football teams in English history. Twenty domestic titles, seven Champions League wins, Premier League titles and dozens of other trophies show how great a club has been for decades.
And because of their success, the Reds have given the English football world many legends. High-energy, entertaining teams have been filled with stars of the sport, turning young boys from Merseyside into popular names and bringing exciting players from other countries to the forefront.
So, who is the best player who has ever wowed the Kop? Let's go down the list.
10. Jamie Carragher
Even though Jamie Carragher grew up as an Everton fan, he has been the face of Liverpool since 1996, when he scored on his full appearance as a young full-back.
Carragher moved easily from the defensive flanks to his long-term position as a center-back, where he led by example as a tough, never-say-die player.
He has played for Liverpool more than anyone else and is second on the list of all-time appearances. He won the treble under Gerard Houllier and fought through cramps to help Liverpool win the Champions League in Istanbul, but his hard work earned many more trophies.
Even though Carragher was never the most polished player, for a long time he was a truly world-class centre back who gave everything for the club he now calls home.
9. Billy Liddell
Billy Liddell was born in Scotland, but he spent his whole 23-year professional career with Liverpool. During the Second World War, he worked as a pilot for the RAF.
Liddell was known as a bullishly strong forward. He usually played on the left wing, but he could also play on the right and up front. He was a goal machine who got better as time went on.
Liddell was one of the most famous football players, and he left such a big mark on Liverpool that the team became known as "Liddellpool."
8. Kevin Keegan
The first picture of Anfield? As a 20-year-old scorer for Bill Shankly, Kevin Keegan scored 12 minutes into his first game for Liverpool. He didn't stop for six great seasons.
His skill was amazing, and he always seemed to be one step ahead of the players in front of him. John Toshack, Steve Heighway, and Ray Kennedy, among others, used him as the exciting centre of Shankly's attack.
During his time with the Reds, Keegan scored 100 goals and became a star in the No. 7 shirt. He then took the brave step of leaving England for Hamburg, where he won the Ballon d'Or twice.
The next English person to win that prize was Michael Owen in 2001. Keegan's mesmerising skills were honed on Merseyside.
7. Virgil van Dijk
When talking about Virgil van Dijk's effect on modern Liverpool, he is often put in the same conversation as Ron Yeats and Alan Hansen as the club's best center-back of all time.
Van Dijk is the best and most well-rounded defender the Reds have ever had.
His club-record £75 million transfer from Southampton is one of Jurgen Klopp's most important moves. The Dutchman changed the club's defensive fortunes almost as soon as he got there.
Van Dijk can do everything, and he often does things in a casual way that makes it seem like he has even more to give than he shows. If ever there was a Rolls Royce, this was it.
6. John Barnes
John Barnes was a great player who moved from Watford to Liverpool in 1987 and became an idol for a whole generation of football fans.
Barnes was truly unbeatable with the ball, and his dribbling skills were unmatched. As one of the first high-profile black players in the English Premier League, he also had to deal with racist slurs from the stands, but he didn't let them get to him.
In his later years, he played a deeper role in centre and led the team as captain through the mid-1990s. He did this by using his football knowledge to control the game.
5. Luis Suarez
Many fans and friends agree that Luis Suarez is the best football player Liverpool has ever had.
At the end of a crazy January transfer window in 2011, the Uruguayan arrived at Anfield with Andy Carroll. From his very first training session, he showed Steven Gerrard and Jamie Carragher that he was a world-class player.
Suarez really came to life in his second full season with Liverpool, and the next year, he almost led Brendan Rodgers' team to the title with his unstoppable goal-scoring streak.
Suarez was a unique player who won the hearts of the Kop. He was a tough, relentless forward who always seemed to win 50/50s and one-on-ones. He should've stayed longer.
4. Ian Rush
Ian Rush is the standard for Liverpool forwards because he scored 346 goals and always tried to protect from the front.
The Welshman played for the club in the 1980s and most of the 1990s, with a short, unsuccessful stay at Juventus in between. He set the tone with his skillful play up front.
Rush made getting goals look easy. In his first six full seasons with Liverpool, he scored at least 30 goals five times, and twice he scored 40 or more.
Even though he wasn't as good as he used to be in the last few years of his Premier League career, Rush was still a useful player for the team he grew to love.
3. Steven Gerrard
Steven Gerrard has a strong case for being Liverpool's best player ever. If you took Gerrard out of the Liverpool team during his time there, they would have been in the middle of the table. There would have been no Champions League in 2005.
During the 2000s, Gerrard almost single-handedly got Liverpool through some hard times. He was like a real-life Roy of the Rovers, making amazing 30-yard volleys in stoppage time, motivating some average players around him, and keeping Liverpool in the game.
He is the only player who has ever scored in the finals of the League Cup, FA Cup, UEFA Cup, and Champions League. After scoring a goal from 40 yards out in the last minute of the FA Cup final against West Ham in 2006, he joined a small group of people who have had a final named after them.
If Gerrard had won a league title to finish his set of trophies, he might have made the race for the top spot on this list even tougher.
2. Kenny Dalglish
Dalglish was hired to replace King Kevin Keegan, who was leaving the team. At the end of his first season at Anfield, he scored the winning goal in the 1978 European Cup final, and the rest, as they say, is history.
In the next eight years, Dalglish led Liverpool to win six league titles and two more European Cups, making them the most successful team in England and Europe. The second of those titles was won when he was 35 years old and was both a player and a boss. He scored the winning goal at Stamford Bridge and led the Reds to win both the league and FA Cup.
Now a Sir, Dalglish did everything on and off the game. Families on Merseyside will never forget how he acted after the Hillsborough accident. Dalglish and his wife, Marina, went to dozens of funerals, including four on the same day.
"When Kenny shines, the whole team is illuminated," was how Bob Paisley put it once. And King Kenny sure did shine for Liverpool.
1. Mohamed Salah
Mohamed Salah is a different kind of football player. He is a top-tier athlete who works as hard as the best at what he does.
After his dreams of joining Liverpool in 2014 were crushed by a bad move to Chelsea, the Egyptian used that disappointment to his advantage and tore through Serie A before coming back to Anfield as a happy man.
Salah has never scored less than 23 goals for the Reds in a single season. Twice, he has scored more than 30 goals, and in his first season on Merseyside, he scored 44 goals in 52 games.
He scores a lot of goals and the fans love him. He is already in the top 10 all-time scorers for the club. Salah could possibly end his career in the top three if he is given the chance and a long stay.