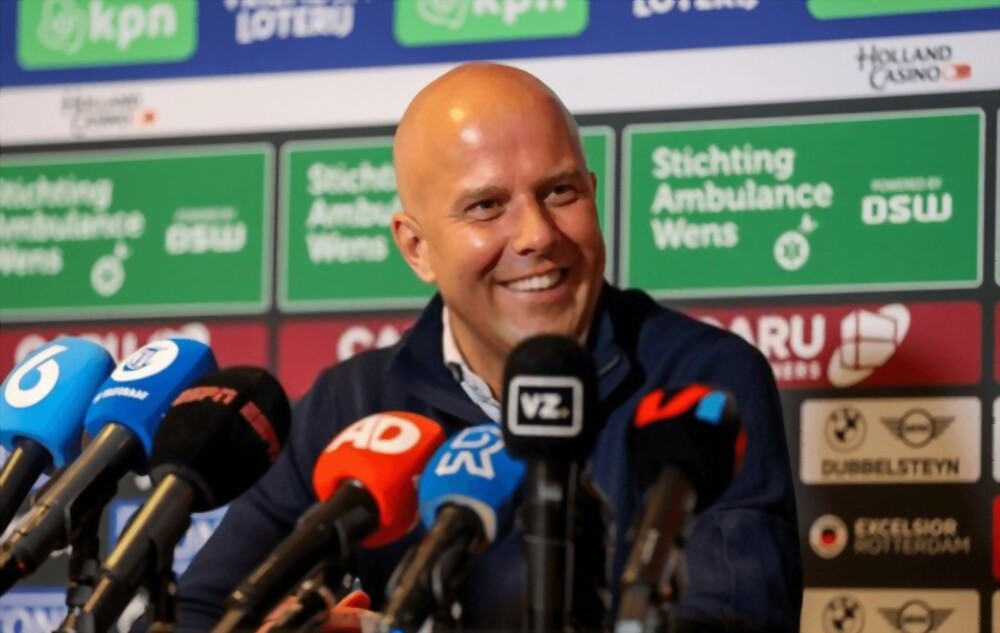 Arne Slot has declared his desire to remain as Feyenoord manager, shutting down rumours about him considering a position at Tottenham.
After Antonio Conte was fired in March, the 44-year-old Dutchman was linked with a transfer to the Spurs. Slot, who guided Feyenoord to the 2022–23 Eredivisie championship, held discussions with the Rotterdam-based team on Wednesday on a future contract extension.
"There have been several rumours about other people and clubs being interested in me," Slot remarked. "I'm grateful, but what I really want is to stay at Feyenoord and finish what we started last year."
"Transfer talks have not taken place, and actually, there haven't been any. Yesterday's meeting was just to discuss an extension on my contract. Every conversation with the club has always been limited to just that. I'm eagerly awaiting the next Feyenoord season."
After Jesse Marsch was fired earlier in the season, Slot also ruled himself out of managing Leeds United. In December 2020, after leaving AZ Alkmaar, where he began his management career, he was named the head coach of Feyenoord. Former midfielder Slot has played more than 100 times for FC Zwolle and NAC Breda throughout his whole playing career, which he spent entirely in the Netherlands.
Cristian Stellini took over as Spurs' interim manager when Conte was fired, however, he was given the boot after only four games.
After serving as the interim manager for a brief while after the conclusion of the 2020–21 season, Ryan Mason took the managerial position once again. Stuck in eighth place since then, Spurs have only collected four points from six games, and on Sunday, they meet relegation-threatened Leeds in their closing game of the season.
Tottenham was said to be interested in hiring former Bayern Munich manager Julian Nagelsmann, although it came to light later on that the club never actually managed to get in contact with the German.