5 Oldest Active Premier League Teams in 2022
You're a fan of the beautiful game called football, right? And chances are, you've got a soft spot for the English Premier League, one of the globe's most watched football leagues. But have you ever paused to think about the age and history behind some of these top-flight teams? It's not just about the star-studded line-ups or the thrilling matches; it's also about the rich heritage that these clubs carry.
In this article, we're taking a trip down memory lane, focusing on the five oldest active Premier League teams. We'll start with Manchester United and Everton, both founded in 1878, then onto Wolverhampton Wanderers established a year earlier in 1877. Aston Villa follows, tracing its roots back to 1874. And finally, we'll end with the oldest of the lot, Nottingham Forest, which has been kicking since 1865.
So, let's find out which are the top flight oldest football club and the best teams in England in the Premier league season!
5. Manchester United  Football Club (1878)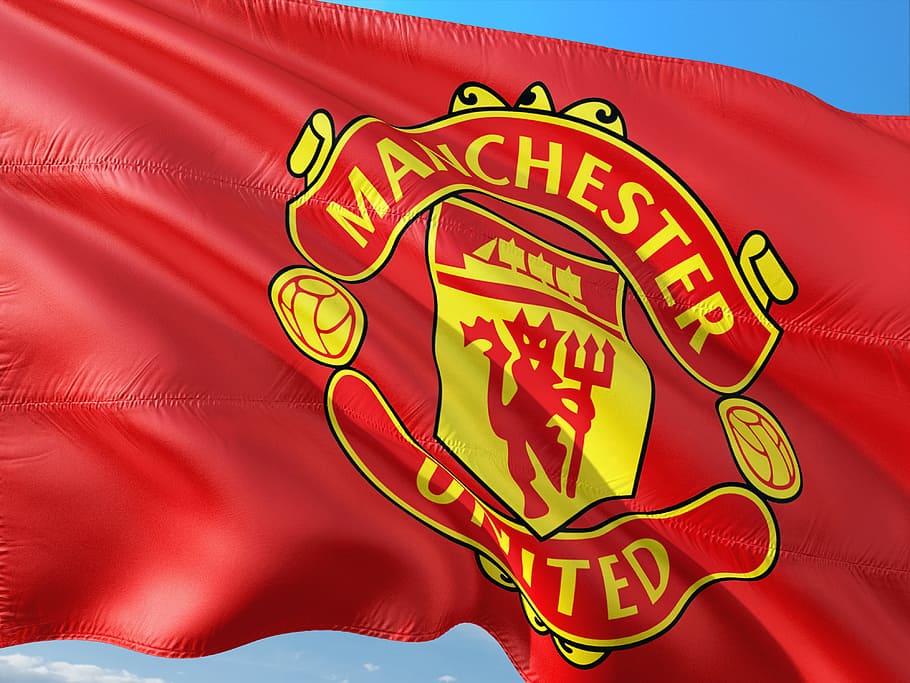 We all know that the Red Devils have many football fans in the Premier league games. Despite its humble beginnings as the Newton Heath L&YR Football Club in 1878, Man Utd has since evolved into a footballing powerhouse, bagging an impressive array of titles and setting records that truly attest to the team's enduring prowess and grit. Rising from the ranks of railway company employees, they've come a long way, becoming a dominant force in the Premier League and beyond. United football club has amassed a record 20 League titles, 12 FA Cups, and five League Cups, showcasing their knack for outperforming the competition. Their trophy cabinet also boasts a record 21 FA Community Shields, demonstrating an unyielding tenacity and a winning culture and the Premier league campaign of English teams.
On an international stage, Man Utd hasn't fallen short either. They've each clinched a single trophy from the FIFA Club World Cup, UEFA Europa League, UEFA Cup Winners' Cup, UEFA Super Cup, and Intercontinental Cup. Their prowess extends to the European Cup and UEFA Champions League, which they've won three times each. Such an illustrious history is what makes them one of the oldest active teams in the Premier League, a testament to their longevity and strength in the face of competition. Their legacy in as a one of the oldest clubs in the UK English football history continues to inspire, setting the bar high for future generations.
4. Everton Football Club (1878)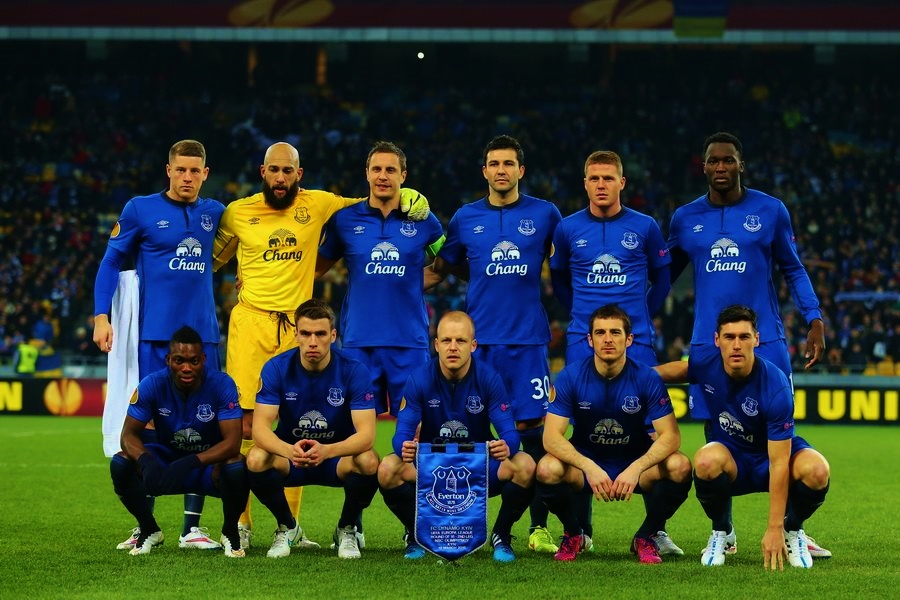 Can you believe that Everton football club, founded in 1878, was originally called St. Domingo's FC and was established by a Sunday school from a local church? That's right, the St. Domingo Church Sunday School was the mastermind behind the creation of this iconic team. Two years later, they decided to switch up the name to Everton, paying tribute to a local neighborhood in Liverpool. Everton FC didn't waste any time in making a name for itself. They were one of the first 12 teams that formed the Football League, the world's first professional football league. So, it's no surprise that Everton is one of the oldest clubs in the country, part of the game of football.
It's hard to imagine the pressure, but Everton handled it with grace, quickly becoming one of the best teams of their time. The team's first brush with glory came in 1891 when they clinched their first League crown. They dominated the field and showed what they were made of. Just two years later, they found themselves in their first FA Cup final. Their journey from a Sunday school football team to one of the oldest active teams in the Premier League is incredibly inspiring. It's proof that great things start from humble beginnings. There is no doubt that the toffies are one of the oldest professional football clubs in the current Premier league division of English football.
3. Wolverhampton Wanderers Football Club (1877)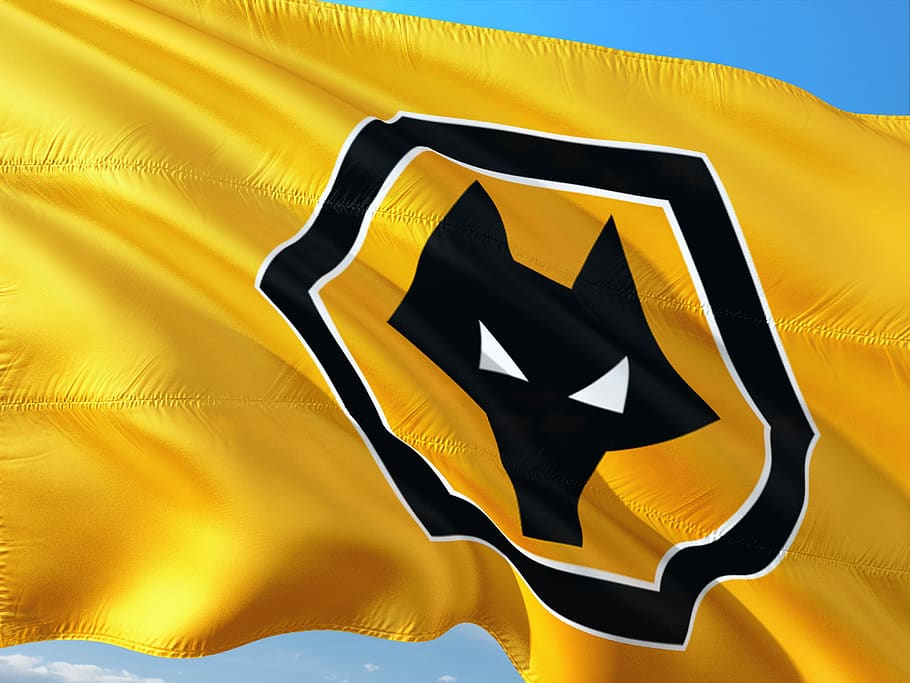 So, you thought all football clubs have a glamorous beginning? Not Wolverhampton Wanderers. They've had their fair share of ups and downs since their formation in 1877. As a founding member of the first domestic football league ever, the English Football League, they've certainly stood the test of time. Their trophy cabinet isn't bare either. They've clinched 17 significant trophies throughout their history. That includes 11 league championships, four FA Cups, and two League Cups. Clearly, Wolves aren't just old; they're successful too.
However, it hasn't all been smooth sailing. In 2016, the team was bought by Fosun and a year later Nuno Espirito Santo took over as manager. Unfortunately, the Wolves found themselves relegated from the Premier League in his first year. But they didn't let that keep them down. They fought back and earned their promotion back to the Premier League. So, remember Wolverhampton Wanderers, not just as one of the oldest active premier league teams, but as a team that has seen both the highs and lows, a team that knows how to bounce back.
2. Aston Villa Football Club (1874)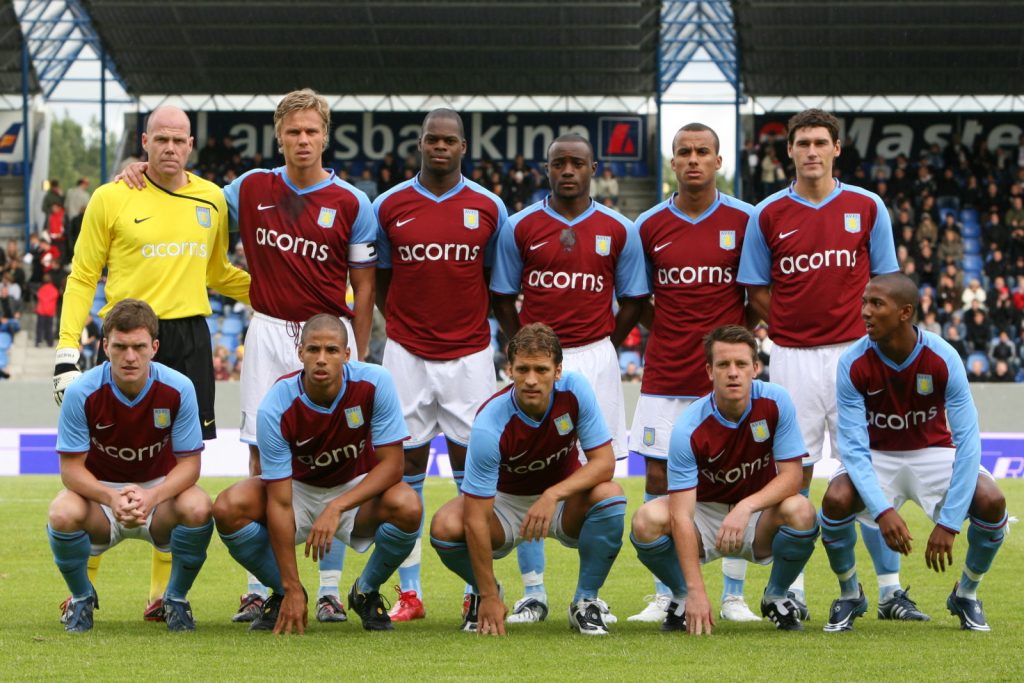 You've gotta love Aston Villa, a professional club that's been kicking it since 1874 and has a history rich with impressive accolades. Based in Birmingham and formed by four cricket players linked to the church, they added rugby and football sections to keep members active during the winter break. Being one of the first Football League clubs in 1888, Villa's history is intertwined with English football's very roots. They've won the Football League First Division, the FA Cup, and the League Cup seven times each. So, as we found out Aston Villa definitely deserves to be the 2nd oldest professional club on this list.
They're one of only five English clubs that's bagged the European Cup, which they did in the 1981–1982 season. They've also clinched the prestigious European Super Cup. Historically, they rank fifth since the first flight's inception in 1888. Today, the club's under the ownership of the NSWE group, a business run by American billionaire Wes Edens and Egyptian billionaire Nassef Sawiris. This legendary English club, a true veteran of the game, continues its journey in the football world, constantly striving to add more glorious chapters to its rich history. So, now you know that Aston Villa is one of the two teams that has the oldest squad in the Premier league.
1. Nottingham Forest Football Club (1865)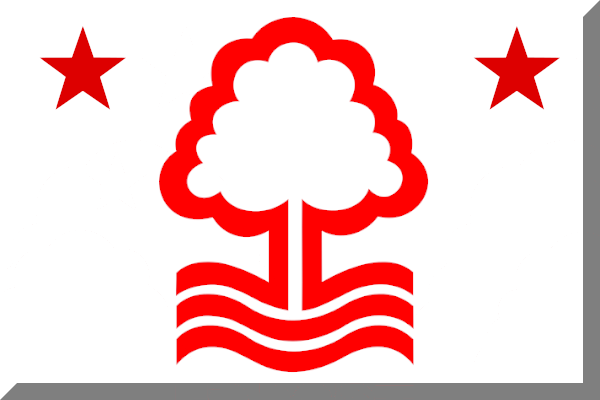 Established in 1865, Nottingham Forest Football Club's rich history is deeply rooted in the heart of Nottinghamshire, England. It was originally founded by a group of shiny players eager to venture into the world of football. The proposal was made by JS Scrimshaw at the Clinton Arms on Shakespeare Street, marking the inception of the oldest active Premier League club. Unlike other clubs, it wasn't founded by churchgoers, making its history unique. As oldest club in England, you can't ignore their impressive track record.
They've bagged the League Cup four times, took home the FA Cup twice, and have been crowned the First Division champions once. Their most notable achievement, though, came under the astute leadership of Brian Clough. Between 1978 and 1980, the club secured two consecutive Champions League titles, capturing the hearts of football fans worldwide. After a lengthy 21-year absence, they're back in the Premier League next season. It's a triumphant return, and their fans are eager to see them hold their ground. Nottingham Forest's legacy is a testament to the club's enduring spirit, making it a force to be reckoned with on the pitch.
Conclusion of the oldest Premier league teams
So, you've journeyed through the history of the oldest active Premier League teams. Now, we know that Nottingham Forrest is currently the oldest football club in England, part of the league soccer. You've seen Manchester United and Everton, both born in 1878. Wolverhampton Wanderers from 1877. Aston Villa from 1874. And the oldest of them all, Nottingham Forest, established in 1865. Other team, that is part of the oldest ones in the league are Sheffield football club. The team includes key members of the football league that are important part of the Premier league football. It's awe-inspiring to see how these teams have stood the test of time, isn't it? Now you're equipped with a bit more football trivia to impress your mates with!