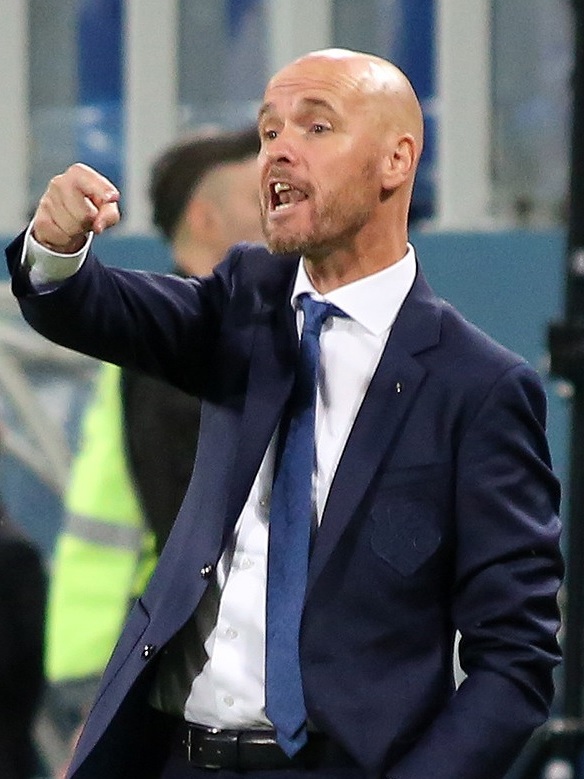 Up until now, Manchester United's start to the 2023–24 season has been a story of player injuries and inconsistencies.
The Red Devils haven't performed well in the Premier League, losing three of their first six games. In addition, they conceded four goals away at Bayern Munich in their season's opening Champions League group match. It's obvious that Erik ten Hag's players haven't been up to pace, but the Dutchman has also watched as a barrage of injuries have destroyed his team.
The fullback position has been the most severely impacted from United's perspective, with Sofyan Amrabat being forced into an unfamiliar left-back spot for his debut due to the unavailability of Luke Shaw, Aaron Wan-Bissaka, and Sergio Reguilon. With players progressively regaining their health, Ten Hag's issues are starting to get better, but he still expects to be missing some first-team regulars ahead of Crystal Palace's second trip to Old Trafford in four days.
Man Utd's currently injured stars
Scott McTominay
Injury: Feeling unwell, anticipated return in a few days
Ten Hag considers McTominay to be a key member of the starting squad despite speculation that he will leave Manchester during the next summer transfer window. The feisty central midfielder has started United's previous two Premier League games, although he was out with an illness in Tuesday's 3-0 victory over Palace. He should return once again to increase Ten Hag's stats, although as a possible replacement.
Sergio Reguilon
Injury: Feeling unwell, anticipated return in a few days
At the tail end of the summer transfer season, Sergio Reguilon unexpectedly joined Old Trafford as United felt compelled to act in the wake of Shaw's injury. The Tottenham loanee hasn't had a horrible start, but he couldn't play the whole 90 minutes against Burnley last Saturday, and then he got sick and missed the midweek victory over Crystal Palace in the Carabao Cup. He might return to the starting lineup for Saturday's game against the Eagles and should be available to play as normal.
Luke Shaw
Injury: Muscle issue, anticipated return in a few days
The most significant impact on United has likely been Shaw's muscular injury sustained during United's 2-0 loss to Tottenham Hotspur in August. Diogo Dalot and Wan-Bissaka were vying with each other for the right-back position until Sergio Reguilon was brought in to give support, but United's defence has been, to put it mildly, average. He's making progress, but the match against Palace on Saturday could be a step too far for him yet.
Christian Eriksen
Injury: Feeling unwell, anticipated return in a few days
Christian Eriksen was yet another player out sick for the midweek victory against Crystal Palace. The Dane missed United's 1-0 victory against Burnley at Turf Moor, although he had started for United's last three Premier League games, which included victories over Nottingham Forest and losses to Arsenal and Brighton & Hove Albion. When the team takes on Palace, Eriksen should be there, but he might not start.
Lisandro Martinez
Injury: Foot injury, anticipated return in early October
Jonny Evans filled in for Lisandro Martinez against Burnley as a starter, but the Argentine's presence would have been seriously felt against a club with greater offensive danger. Although not serious, United will find it troubling that his foot injury would prohibit him from starting the match against Palace. Even though Ten Hag will want him to come back as quickly as possible, starting over appearing on the bench seems more realistic.
Aaron Wan-Bissaka
Injury: Hamstring issue, anticipated return in mid-October
When Aaron Wan-Bissaka suffered a hamstring injury and had to miss several weeks of play, it was as if Shaw's absence from the team wasn't already a big setback for United. The versatile Dalot has taken Wan-Bissaka's spot in the team while making a comeback after the second international break of the season seems plausible for Wan-Bissaka at this point.