Players with the Most Goals Scored In A Premier League Season
You're a fan of the Premier League goalscoring, aren't you? You've likely witnessed some unforgettable goalscoring exploits. But do you know who holds the record for the most goals scored in a single Premier League season? It's an exclusive club, reserved for those with a predatory instinct in front of goal and the ability to stay fit and in form for an entire campaign. In this article, we're going to take you on a trip down memory lane, revisiting those phenomenal seasons during the Premier league campaign when these top scorers made historical game of the season. From Premier league player Luis Suarez's stunning 31-goal haul for Liverpool in 2013/14 to Mohamed Salah's record-breaking 32 in 2017/18, and all the way to Erling Haaland's astonishing 36 goals for Man City in the 2022/23 season. Yes, Erling Haaland scored 36 goals and has the record for most goals scored in the all-time Premier league era. The player has scored the most Premier league goals of the season and the team won the Premier league title as well as the Champions league.
So sit back, relax, and let's delve into the incredible world of the most goals in the Premier league cup.
5. Luis Suarez (Liverpool, 2013/14) – 31 goals in a season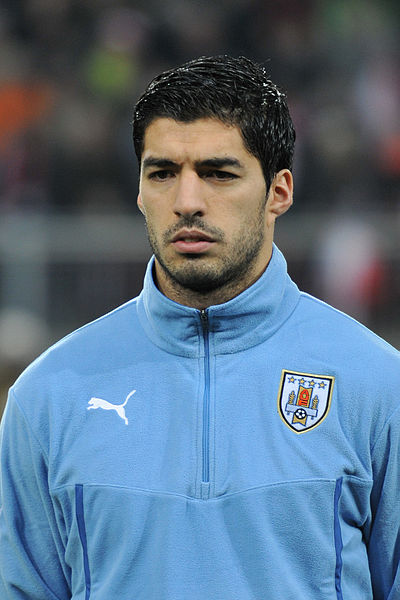 Despite missing the first five matches of the season, Suarez's exceptional form in the 2013/14 campaign saw him net an impressive 31 goals for Liverpool, solidifying his status as one of the Premier League's top strikers. Even with a slower start, Suarez quickly proved his worth, demonstrating a knack for finding the back of the net that was unparalleled. You'd have marveled at his agility, his precision, and his hunger for league goals in a single season. It was almost like he had a homing device for the goal post. Every pass, every dribble, every shot seemed meticulously calculated to end up in the net.
His ability to turn half-chances into goals in one season made him a nightmare for opposing defenders and goalkeepers until the final day of the season. His consistency was remarkable, scoring in nearly every match he played. Suarez's performance in the 2013/14 season made it one of the most memorable in Premier League history. It's not just about the sheer number of goals he scored, it's about how he scored them, who he scored them against, and when he scored them. His 31 goals were not just a testament to his skill but also his determination and will to win. To this day, Suarez's 2013/14 season stands out as a high watermark for individual achievement and records in the Premier league.
4. Mohamed Salah (Liverpool, 2017/18) – 32 goals in a season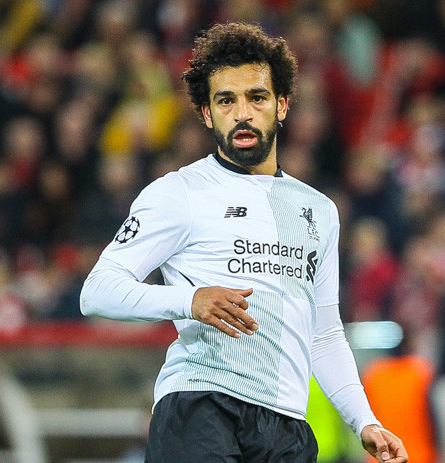 In the 2017-18 season campaign, Liverpool's Mohamed Salah left everyone in awe as he netted 32 times, setting a new record for the competition. The Egyptian footballer, with his captivating speed and lethal finishing, took the Premier League by storm. You'd be hard-pressed to find anyone who wasn't impressed by Salah's spectacular performance that season. In every match, Salah was a constant threat to the opposing teams. His uncanny ability to find the back of the net was unparalleled.
He'd effortlessly dribble past defenders, leaving them bewildered and trailing. Salah's goal scoring spree didn't stop at 20 or 25; he kept going until he'd broken the record of most goals scored in a single Premier League season, previously held by Luis Suarez. It's not every day that you see a player like Mohamed Salah. His performance in the 2017/18 season was a testament to his skill and dedication to the game. With 32 goals, he not only surpassed Luis Suarez's record but also set a new benchmark for every player in the Premier League. A remarkable feat, indeed.
3. Alan Shearer (Blackburn, 1994/95) – 34 goals in a season
Alan Shearer's 1994/95 campaign with Blackburn was nothing short of sensational, with an astonishing 34 netted shots. Shearer scored 34 goals that season and made his Premier league career even more impresive. You must remember that in the mid-nineties, the Premier League was a different beast. It was rugged, raw, and relentless. Shearer, being the beast that he was, thrived in this environment. He was a physical presence, with a powerful shot and an unyielding determination to find the back of the net. Imagine yourself being one of the defenders trying to stop him. It was no easy task, as Shearer was adept at holding off opponents, making intelligent runs, and showing an uncanny ability to be in the right place at the right time.
His strength and precision made him a nightmare for goalkeepers, always keeping them on their toes. You would have been amazed at his consistency throughout the season. He seemed unstoppable, scoring week after week goals in a single season, and his shots were a huge factor in Blackburn's title win. So, as you reminisce about the 1994/95 Premier League season, remember the impact of Alan Shearer's 34 goals. They were not just a personal triumph, but a testament to his immense contribution to the team goals in a Premier league. So, there is no doubt that Shearer's premier league goals to his name were a very impresive number.
2. Andy Cole (Newcastle, 1993/94) – 34 goals in a season
Andy Cole's 1993/94 campaign with Newcastle was nothing less than a masterclass in striking, netting a whopping 34 times. You'd probably be surprised to know that this was his first full season with the club. Imagine stepping onto the field and making such a resounding impact. It's no wonder Cole quickly became a fan favourite at St. James' Park. This season wasn't just about scoring goals. Cole's pace, strength, and technical ability made him a nightmare for defenders. His link-up play with his teammates was just as impressive, showing that he wasn't just a goal scorer but a complete forward.
You could see his hunger for success every time he stepped onto the pitch. Cole's performances didn't go unnoticed, and he was awarded the PFA Young Player of the Year that season. Cole's time at Newcastle might've been brief, but he certainly left his mark. His record of 34 goals in a single Premier League season is a feat that's yet to be beaten. And to think, all of this was accomplished in his first full season with the club. It goes to show, with the right talent and determination, you can make history.
1. Erling Haaland (Man City, 2022/23) – 36 goals in a season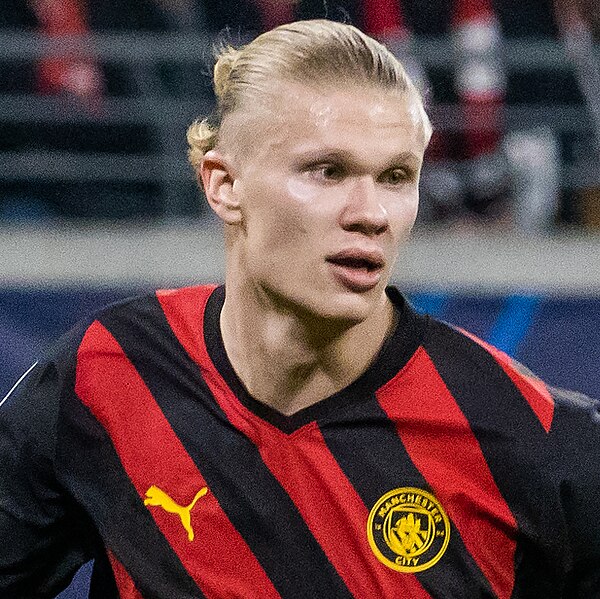 Erling Haaland's 2022/23 campaign with Man City was nothing short of extraordinary, seeing him net an outstanding 36 times. Imagine you're a spectator in the stands, the excitement bubbling up every time the ball finds Haaland. You're barely able to contain your anticipation as he lines up a shot. And then, as if it's the most natural thing in the world, he sends the ball soaring into the net. Once, twice, thrice; the cycle never seems to end. His technique is a spectacle to behold, his shots powerful and precise. With his impresive goals in 2022-23, there is no surprise that he is the best of the Premier league goalscorers. The Norwegian holds the record of the Premier league goals scored in one campaign of 38-game season.
You watch in awe as he outmaneuvers defenders, his ball control impeccable. His presence on the field is commanding, drawing attention and creating room for his teammates. But it's not just about his individual brilliance; Haaland's synergy with his team is a crucial part of his success. He knows where to be and when, seamlessly fitting into Man City's intricate attacking play. What's more, his 36 goals aren't just a personal achievement; they're a testament to the team's overall performance. So, it's not surprising that he's shattered previous records and set the bar high for future Premier League seasons. It's a season you won't soon forget, and Haaland's name will echo in the football world for years to come.
Conclusion of the players with the most goals scored in a Premier league season
You've seen the top five goals in a single campaign. Suarez and Salah made their mark with Liverpool, while Shearer and Cole shined with Blackburn and Newcastle respectively. But the record holder is Man City's Haaland, who set a new standard in 2022/23 with a staggering 36 number of goals scored. These players truly made their seasons unforgettable with their exceptional performances.