Premier League Club Attendance Figures: Analyzing Average Attendance in the League
The Premier League is one of the most popular and competitive football leagues in the world. It consists of 20 clubs, who compete against each other over a season to claim the title of the best team in England. The league attracts millions of passionate fans from around the globe and generates significant revenue for participating clubs.
What is the Premier League?
Overview of the Premier League
The Premier League was established in 1992 and replaced the old First Division as the top tier of English football. It operates on a system of promotion and relegation, with the three lowest-ranked teams at the end of each season dropping down to the Championship, and the top two teams from the Championship earning promotion to the Premier League. This ensures that the league remains competitive and provides opportunities for lower division clubs to make their mark on the national stage.
Top Premier League Clubs
The Premier League boasts some of the most storied and successful clubs in English football history. Teams like Arsenal, Manchester United, Liverpool, and Chelsea have consistently competed at the highest level and have loyal fan bases that fill their stadiums every match day. These clubs have a rich history, with numerous league titles and European successes to their name.
How is the Premier League structured?
The Premier League is organized in a round-robin format, where each club plays every other club twice, once at home and once away. The team with the most points at the end of the season is crowned the champions. The league fixtures are spread out over a period of several months, allowing fans to attend matches at their team's home stadium and away matches across the country.
What factors contribute to average attendance figures?
Role of stadium capacity
Stadium capacity plays a significant role in determining average attendance figures. Clubs with larger stadiums have the potential to accommodate more fans, leading to higher average attendance figures. For instance, Arsenal's Emirates Stadium, with a capacity of over 60,000, consistently attracts a large number of spectators.
Influence of successful clubs
The success of a club can greatly influence its average attendance figures. Successful clubs with a history of winning trophies and competing in high-profile competitions like the Champions League tend to attract more fans. Manchester United, for example, has a massive fan base and consistently fills Old Trafford, their iconic stadium, for every home match.
The impact of local fanbase
A club's local fanbase also plays a crucial role in determining its average attendance figures. Teams with strong connections to their local communities often have dedicated and passionate fans who show up in large numbers to support their team. Liverpool, with its proud and vocal supporter base, regularly fills Anfield, creating an intimidating atmosphere for visiting teams.
Which Premier League clubs have the highest average attendance?
Analysis of Arsenal's average attendance
Arsenal consistently ranks among the clubs with the highest average attendance figures in the Premier League. The Emirates Stadium is a modern and impressive venue, capable of hosting a large number of spectators. The club's success and attractive style of play have also contributed to its popularity among fans.
Examining Tottenham Hotspur's home attendance
Tottenham Hotspur, often known simply as Spurs, recently moved into their new stadium, Tottenham Hotspur Stadium, which has significantly increased their average attendance figures. The state-of-the-art facility and the team's strong performances have attracted a large number of supporters, making it one of the most vibrant atmospheres in the league.
Liverpool's average attendance figures
Liverpool Football Club has a rich history and a passionate fan base that consistently fills Anfield, their beloved home stadium. The club's recent success, including winning the Premier League title in the 2019-2020 season, has further increased their average attendance figures as the demand for tickets has surged.
How does average attendance vary across different Premier League seasons?
Aston Villa's average home attendance over the years
Aston Villa is a club that has experienced fluctuations in average attendance figures over the years. The team's performance on the pitch and its ability to attract top-tier players have a direct impact on the number of fans attending home matches. In some seasons, the club has seen a rise in attendance figures due to successful campaigns, while in others, a decline has been observed during periods of poor form.
Comparing attendance figures of top four clubs
The top four clubs in the Premier League regularly attract large crowds to their matches. Manchester United, Liverpool, Manchester City, and Chelsea consistently have high average attendance figures. These clubs have massive fan bases that are loyal and dedicated, resulting in sold-out stadiums for most of their home fixtures.
The impact of COVID-19 on average attendance
The COVID-19 pandemic has significantly affected average attendance figures in the Premier League. With restrictions on crowd sizes and the temporary halt of live sporting events, stadiums have had to remain empty or operate at reduced capacities. This has resulted in a sharp decline in average attendance figures across the league, negatively impacting the financial stability of football clubs.
What are the challenges faced by football clubs in maintaining high attendance figures?
Case study: Manchester United and Old Trafford
Even successful clubs like Manchester United face challenges in maintaining high attendance figures. Old Trafford, one of the largest stadiums in England, has a massive capacity, but filling it for every match is a constant challenge. Factors such as ticket pricing, accessibility, and matchday experience play a crucial role in attracting fans to the stadium.
Effect of poor performances on attendance
A club's on-field performances have a direct impact on its average attendance figures. During periods of poor form or a lack of success, fans may become disheartened and attendance figures may drop. It is important for clubs to consistently invest in their squad and engage with their fan base to maintain support and prevent a decline in attendance.
The relevance of cup competitions on attendance
Cup competitions such as the FA Cup can have an impact on average attendance figures. Smaller clubs may attract larger crowds for matches against high-profile opponents, resulting in higher average attendance figures. Cup runs can be an exciting time for fans and can lead to increased interest in a club, positively affecting attendance in both league and cup matches.
How do Premier League attendance figures compare to other football leagues?
Comparison with the Championship
The Premier League consistently has higher average attendance figures compared to the Championship, which is the second tier of English football. The allure of watching top-level football and the global popularity of Premier League clubs contribute to higher attendance figures in the top flight.
Attendance figures in European leagues
When compared to other European leagues, the Premier League's average attendance figures are among the highest. Countries like Germany, Spain, and Italy also have strong footballing traditions and attract large crowds, but the Premier League remains the most watched and attended league in Europe.
The growth of international fanbase
The Premier League's popularity extends far beyond the shores of England. The league has a huge international fan base, with millions of fans supporting various clubs from different parts of the world. The growth of digital platforms and increased broadcasting options have made it easier for fans to follow the league and have contributed to its global appeal.
Premier League Clubs By Attendance
The English Premier League is one of the most watched and beloved football leagues in the world. The attendance figures for each of the twenty teams in the league vary greatly, but some clubs consistently draw the largest crowds. At the top of the list is Manchester United, with an average attendance of over 73,000 in the 2019-20 season. This is followed by Arsenal, with an average attendance of just over 59,000. Manchester City comes in third with an average attendance of 54,000. Liverpool, with an average attendance of just over 53,000, and Tottenham Hotspur, with an average attendance of just under 53,000, round out the top five.
Manchester United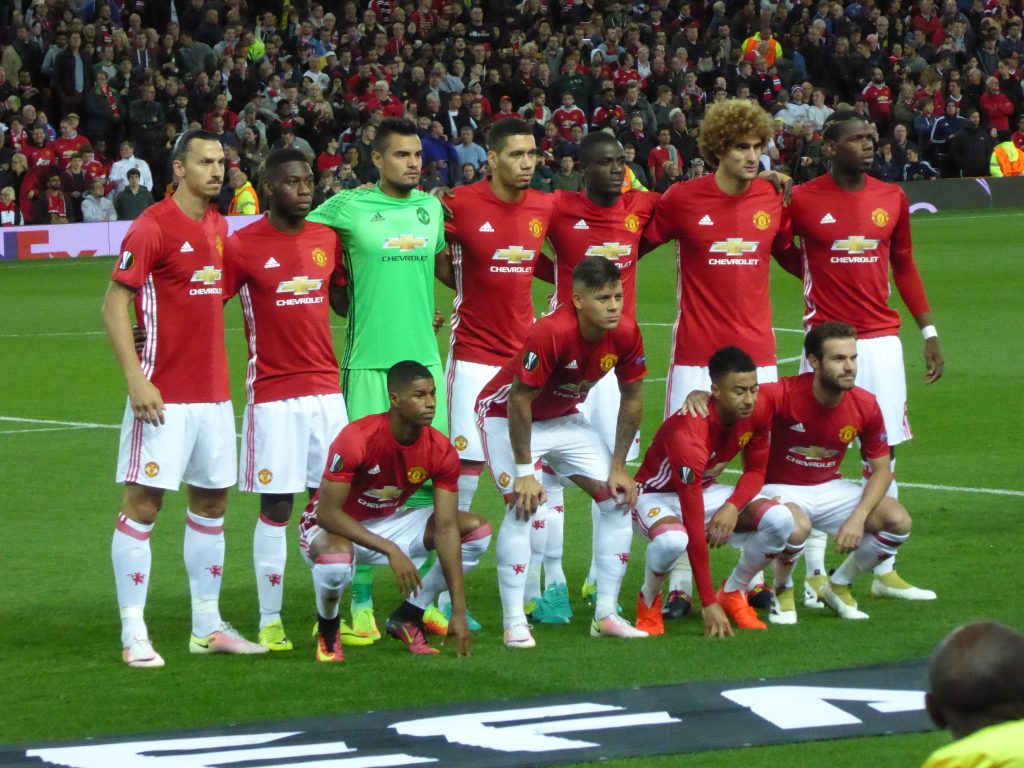 Manchester United is the biggest draw in the Premier League, regularly packing in Old Trafford with over 75,000 supporters. The Red Devils have the highest average attendance of any Premier League club, averaging around 74,500 fans per game. This record has been maintained for years, as the team consistently plays to sold-out crowds. United has had the highest attendance in the Premier League for years and is the most popular club in England.
The club's success on the pitch has also contributed to their popularity, with their 20 league titles making them one of the most successful teams in England. United also has a worldwide fanbase, which is reflected in their attendance figures. Fans travel from all over the world to watch United play, with Old Trafford often being filled with travelling fans. This helps to create an electric atmosphere, which adds to the team's success. Manchester United's attendance figures are a testament to their popularity and the success they have achieved over the years.
Arsenal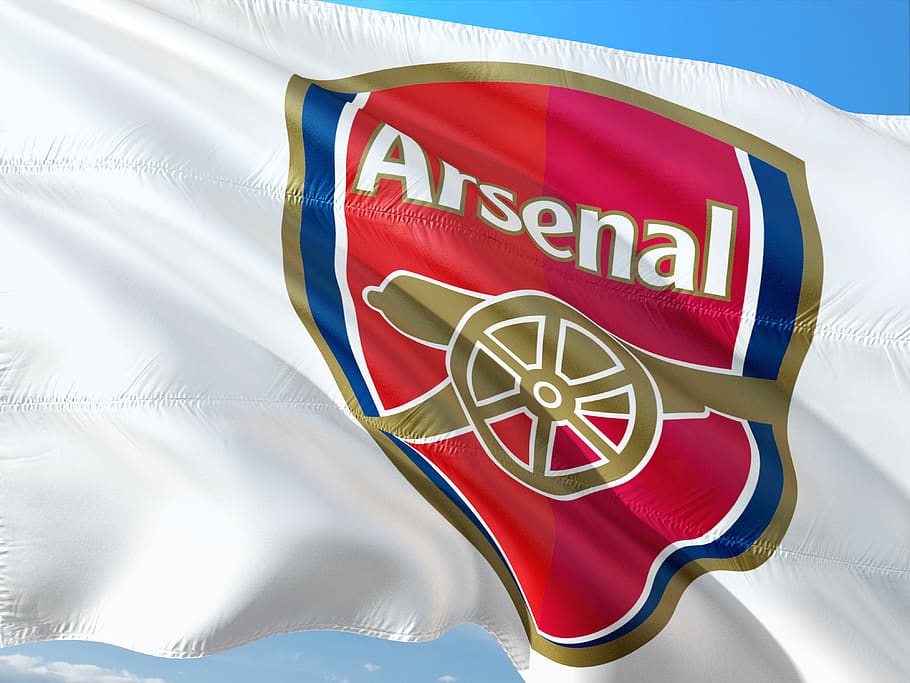 Arsenal's fanbase is renowned for packing the stands, with their average attendance topping the rest. The Gunners, as they are affectionately known, have been playing in the Premier League since its inception in 1992, and have since become one of the most widely-supported teams in the world. Their home ground, Emirates Stadium, has a capacity of over 60,000, and their average attendance for the 2019/20 season was 59,952, the second highest in the league.
Arsenal's passionate supporters are passionate about their team, and their attendance levels are testament to this. Even when results have not gone their way, the Arsenal faithful always turn up in their thousands to show their support. This makes Arsenal one of the most successful teams in terms of attendance, and their supporters are considered to be some of the most loyal in the world.
Manchester City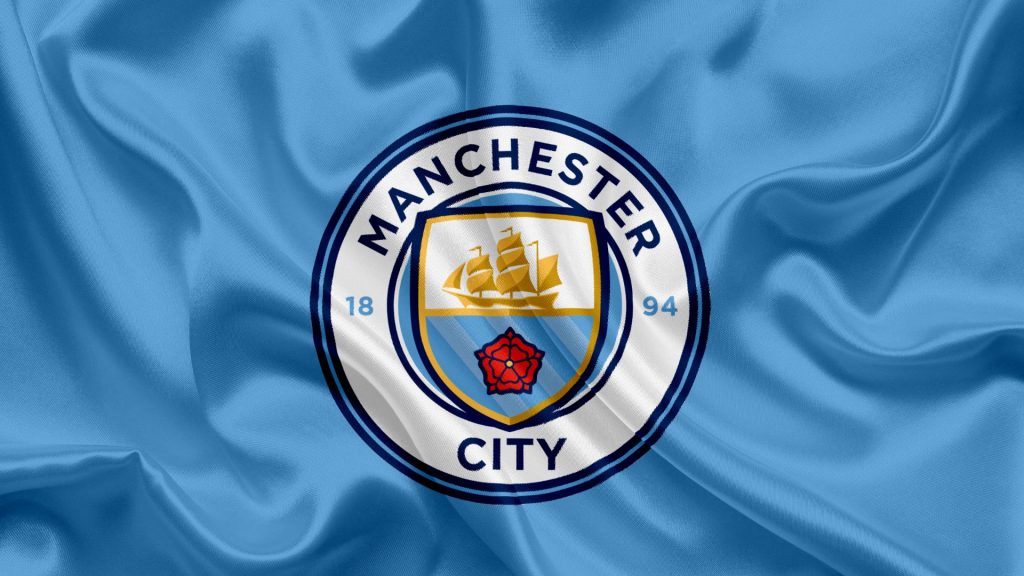 Boasting a capacity of over 55,000, Manchester City's home ground has seen passionate fans roaring from the stands for years. It's no surprise that Man City has consistently been one of the Premier League's highest attended clubs. In 2019/20, they had an average attendance of 54,130, second only to Manchester United.
This is in part due to their success in recent years, having won four Premier League titles in the last decade. They also have a passionate fan base, with supporters from all over the world. Man City fans are renowned for their loyalty, and have been known to fill the stands even when the team was struggling. This dedication has been rewarded with a string of thrilling victories, making Manchester City's home games a must-see event for football fans.
Liverpool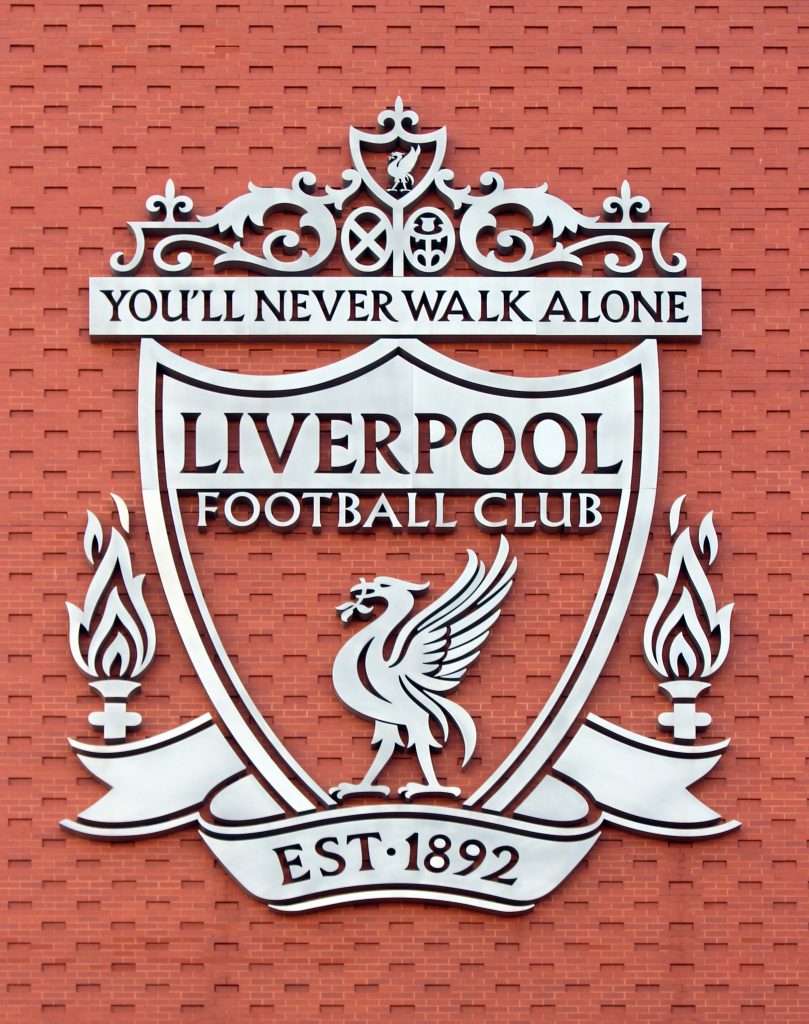 Come experience the electric atmosphere of Liverpool's Anfield stadium, where passionate fans cheer on the Reds to victory! Liverpool Football Club, also known as the Reds, is one of the most successful clubs in the Premier League. They consistently attract some of the highest attendances in the league, with an average of 54,074 fans at their home games in the 2018/19 season. This is the fourth highest in the league, behind Manchester United, Arsenal, and Tottenham Hotspur. Liverpool's passionate fan base is a testament to the club's success both on and off the pitch.
Anfield has become renowned for its vibrant atmosphere, with supporters singing songs and performing chants to encourage the players. The Kop, the famous stand in Anfield, is a great example of this. Many famous songs and chants have been created by the Liverpool fans, which have become synonymous with the club. Liverpool's success in recent years has seen a surge in interest, with an ever-increasing number of fans travelling from around the world to watch the Reds play at Anfield.
Tottenham Hotspur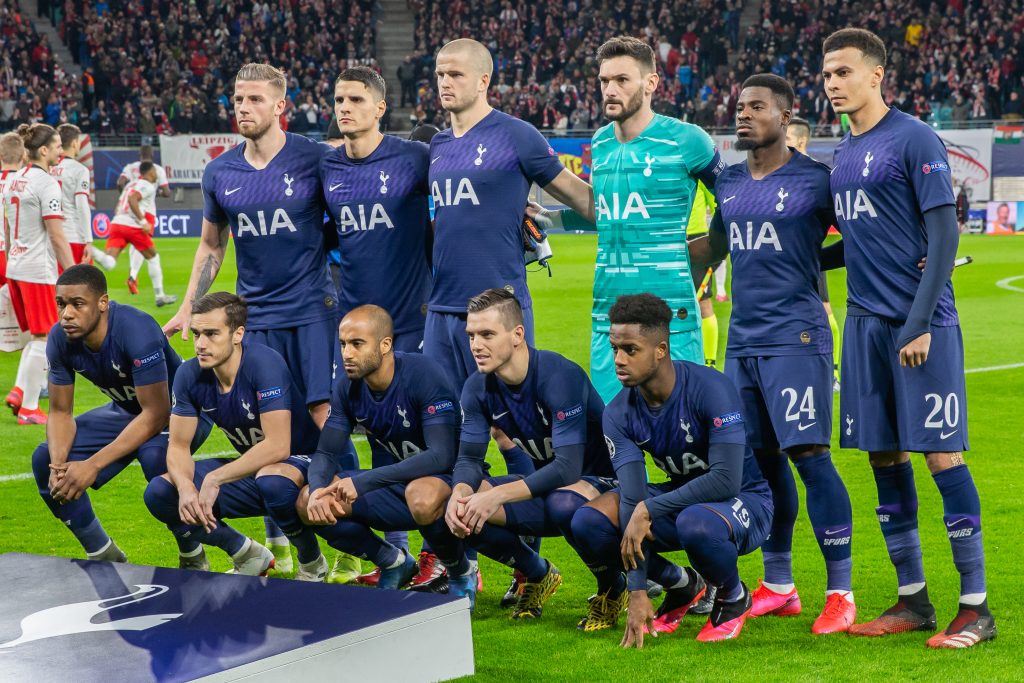 Tottenham Hotspur, affectionately known as the Spurs, is one of England's most successful teams, with a long and proud history of success. Founded in 1882, they've won two league titles and eight FA Cups, and have been a regular fixture in the top-flight of English football for over a century. The club's home ground, White Hart Lane, was renowned for its passionate atmosphere, and Spurs regularly drew some of the highest attendances in the Premier League.
Since their move to Wembley Stadium in 2017, average attendance has dropped to around 48,000, but they still remain one of the best-supported clubs in the country. With exciting, attacking football, and a passionate fanbase, Tottenham Hotspur are sure to remain one of the Premier League's top clubs for many years to come.
Conclusion of Premier league clubs by attendance
Overall, the five Premier League clubs with the highest attendance are Manchester United, Arsenal, Manchester City, Liverpool and Tottenham Hotspur. These teams have consistently achieved high attendance figures, with Manchester United topping the list for the past several years. This is likely due to their long-standing success and popularity, both domestically and internationally. Despite other teams in the league making strides in terms of success, it is clear that these five clubs remain the most popular with fans.