Premier League Football Stadium Expansion: Liverpool and Other Premier League Clubs Revamping Football Grounds
Football stadiums are not just venues to watch matches; they are hallowed grounds that evoke passion, excitement, and a sense of belonging. Premier League clubs understand the importance of providing top-class facilities to their loyal fans, which is why many of them are embarking on stadium expansion projects. This article will explore why Premier League clubs are expanding their stadiums, how Liverpool and other clubs are revamping their football grounds, the stadium expansion plans of clubs in London, the club with the largest stadium capacity, and any potential plans for new football stadiums in the UK.
Why are Premier League clubs expanding their stadiums?
Increased demand for match tickets
One of the primary reasons Premier League clubs are expanding their stadiums is the increased demand for match tickets. Football is the most popular sport in the UK, and fans are eager to experience the excitement live in the stadiums. With the growing fanbase and limited seating capacities, clubs need to expand their stadiums to accommodate more supporters and avoid disappointing loyal fans who are unable to secure tickets.
Generating additional revenue
Stadium expansion also provides Premier League clubs with an opportunity to generate additional revenue. With larger capacities, clubs can sell more tickets for each match, increasing ticket sales revenue. Moreover, expanded stadiums can offer additional hospitality and premium seating options, such as executive boxes and VIP lounges, which are highly sought after by corporate clients and wealthy fans. These premium offerings generate significant revenue streams for the clubs.
Enhancing the matchday experience
Clubs understand the importance of providing an exceptional matchday experience to their fans. Stadium expansion allows them to upgrade facilities and amenities, improving the overall matchday experience. This includes adding more food and beverage outlets, modernizing seating arrangements, introducing state-of-the-art audiovisual systems, and creating interactive fan zones. By enhancing the matchday experience, clubs can foster a stronger bond with their fans and create lasting memories.
How are Liverpool and other Premier League clubs revamping their football grounds?
Anfield stadium redevelopment plans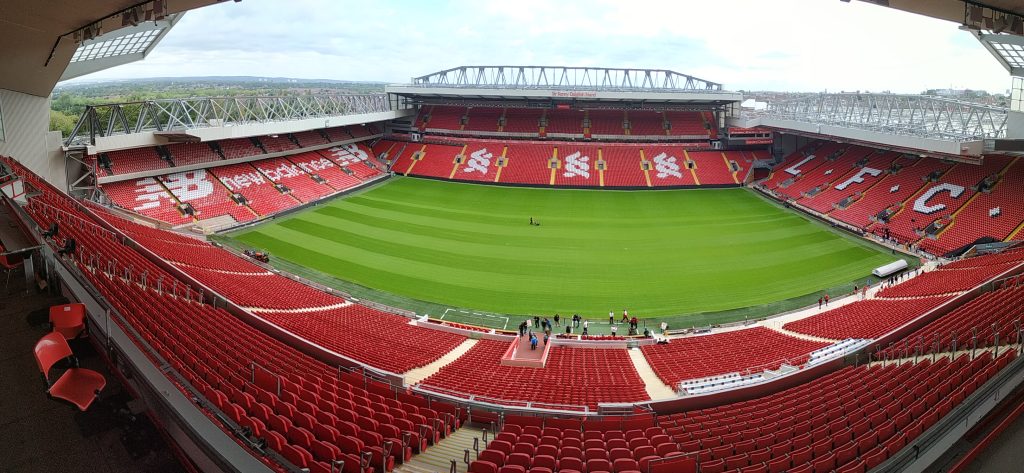 Liverpool FC's Anfield stadium is a historic venue with a rich footballing history. To meet the growing demands of its fanbase, Liverpool FC has embarked on an ambitious stadium redevelopment plan. The project aims to increase the stadium's capacity while preserving its iconic atmosphere. The redevelopment will include new stands, improved hospitality areas, and upgraded facilities to provide an enhanced matchday experience for the fans.
Expansion of Goodison Park, home of Everton FC
Everton FC, Liverpool's cross-city rivals, has also recognized the need for stadium expansion. Goodison Park, their current stadium, has a rich history but limited capacity. Everton FC plans to expand and modernize Goodison Park to cater to the increasing demand for match tickets and improve fan amenities.
Newcastle United's plans for a larger stadium
Newcastle United, a club with a passionate fanbase, has set its sights on a larger stadium. The current St. James' Park stadium has a significant fan presence, but Newcastle United aims to build a new stadium to increase its capacity and modernize the facilities. This ambitious project will not only meet the demand for match tickets but also establish the club as a force to be reckoned with in the Premier League.
What are the stadium expansion plans of Premier League clubs in London?
Liverpool FC's stadium expansion plans
Liverpool FC, although not based in London, has plans to expand their Anfield stadium and cater to the growing needs of their fanbase.
Tottenham Hotspur Stadium's capacity expansion
Tottenham Hotspur Stadium, located in London, has gained global recognition for its architectural excellence and cutting-edge technology. Despite being a relatively new stadium, Tottenham Hotspur plans to expand its capacity to accommodate more fans and host larger events.
Upcoming developments in the London Stadium
The London Stadium, home to West Ham United FC, is a multifunctional venue that hosted the 2012 Olympic Games. With its retractable seating, the stadium has the flexibility to cater to both football matches and other sporting or entertainment events. Plans are underway to further optimize the stadium's configuration to enhance the fan experience even more.
Which Premier League club has the largest stadium capacity?
Ettihad Stadium, home of Manchester City
The Ettihad Stadium, home to Manchester City FC, currently holds the title for the largest stadium capacity among Premier League clubs. With its majestic presence and world-class facilities, the Ettihad Stadium can accommodate a significant number of passionate fans who cheer on their team from the stands.
Emirates Stadium, home of Arsenal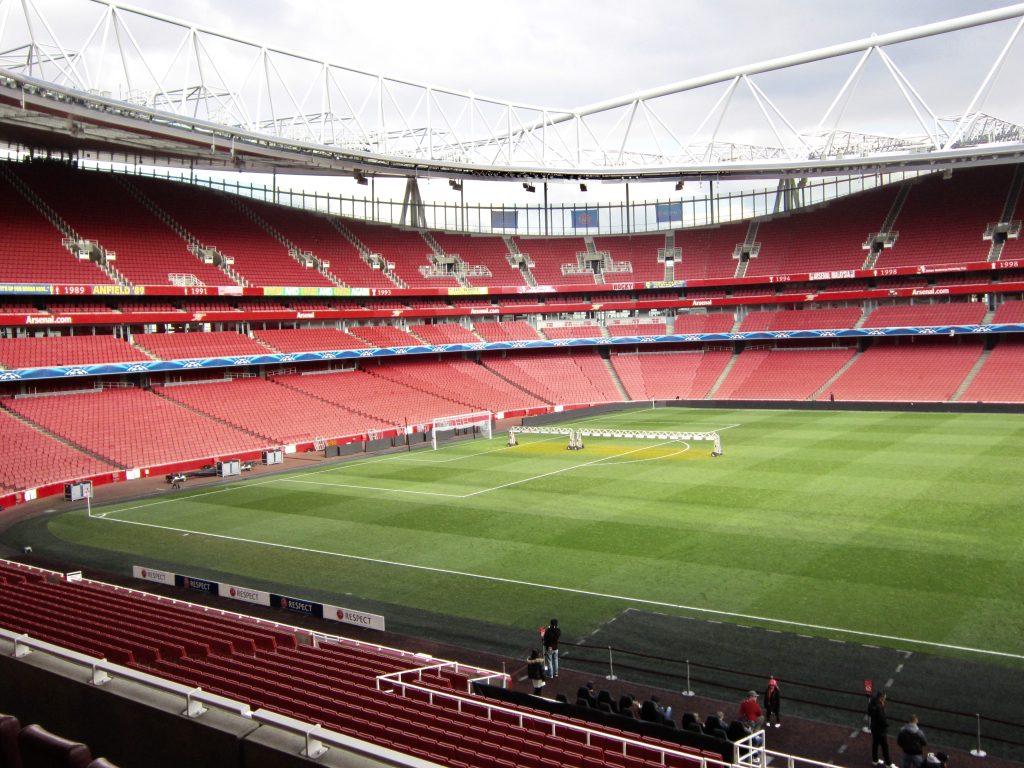 The Emirates Stadium, the home ground of Arsenal FC, is another iconic venue with a high stadium capacity. Arsenal FC's faithful supporters fill the stands week after week, creating an electrifying atmosphere.
Vitality Stadium, home of AFC Bournemouth
In contrast to the larger stadiums of Manchester City and Arsenal, the Vitality Stadium, home to AFC Bournemouth, has a comparatively smaller capacity. However, it is known for its intimacy and the close proximity of the fans to the pitch, creating a unique and passionate atmosphere.
Are there any plans for new football stadiums in the UK?
Brentford Community Stadium
One of the upcoming stadiums in the UK is the Brentford Community Stadium. Located in Brentford, London, this new stadium will not only provide a modern home for Brentford FC but also serve as a venue for community events.
Liberty Stadium in Swansea
The Liberty Stadium in Swansea is another relatively new football stadium in the UK. It serves as the home ground for both Swansea City AFC and the Ospreys rugby team, showcasing the versatility of modern stadiums.
Newcastle United's proposed new stadium
Newcastle United's ambition extends beyond stadium expansion. The club has plans to build a new stadium, which would not only increase its capacity but also establish it as a modern and imposing home ground.
Which Premier League Clubs Are Expanding Their Stadiums?
As a Premier League fan, you're probably always excited to hear about your favorite clubs' new developments and expansions. Well, you're in luck! Several clubs are currently embarking on ambitious projects to expand their stadiums, aiming to offer fans an even better match-day experience.
From Liverpool's historic Anfield to Fulham's Craven Cottage, and from Luton Town's Kenilworth Road to Manchester City's Etihad Stadium, many clubs are investing heavily in their infrastructure. Aston Villa and Crystal Palace aren't left out either. They're also making significant upgrades to their facilities. So, let's dive in and explore what these expansions look like, why they're happening, and how they'll impact the clubs and their supporters. Buckle up and get ready to delve into the fascinating world of Premier League stadium expansions.
Liverpool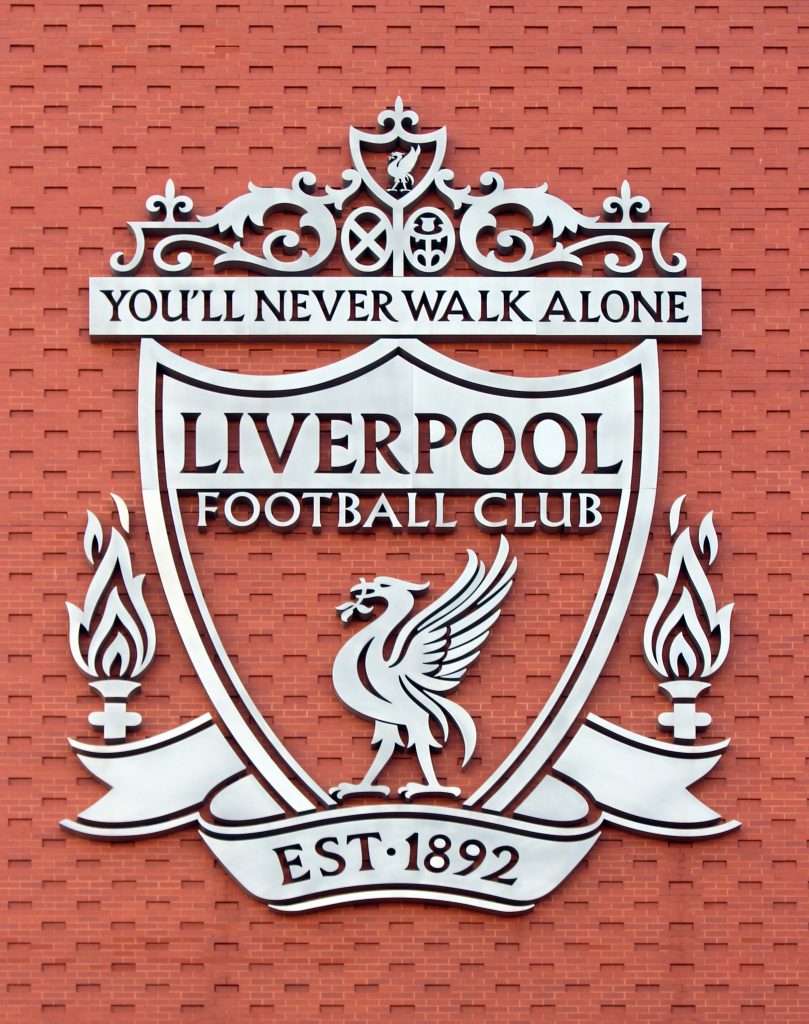 Guess what, folks? Liverpool's not moving, they're growing – adding a whopping 7,000 seats to their iconic Anfield Stadium, aiming to boost capacity to a staggering 61,000! That's right, while other Premier League clubs are opting for relocation, Liverpool's decided to stick to their roots and expand. They broke ground on this ambitious project in September 2021, with the goal of having it ready for the 2023-24 season.
But, hold your horses! It seems like there's a little hiccup in the plan. The contractors, Buckingham, have announced that there are going to be some delays in the project's completion. What does this mean for you, the fans? Well, the expanded Anfield won't be ready until a few weeks into the new season. So, while it's true that you'll have to wait a bit longer to enjoy the new and improved Anfield, rest assured that the wait will be worth it. The expanded stadium promises to offer a more exhilarating experience, and let's not forget – 7,000 more of you will get to be a part of it!
Fulham
But it's not just about the numbers. The stand also promises to offer a mix of entertainment and leisure facilities that are sure to elevate your matchday experience. Imagine enjoying a meal at a riverfront restaurant, taking a dip in the rooftop pool, or even booking a stay at the hotel. Yes, the Riverside Stand isn't just an expansion, it's an upgrade. So, while you're waiting for that upper tier to open, just remember – the best things come to those who wait.
Luton Town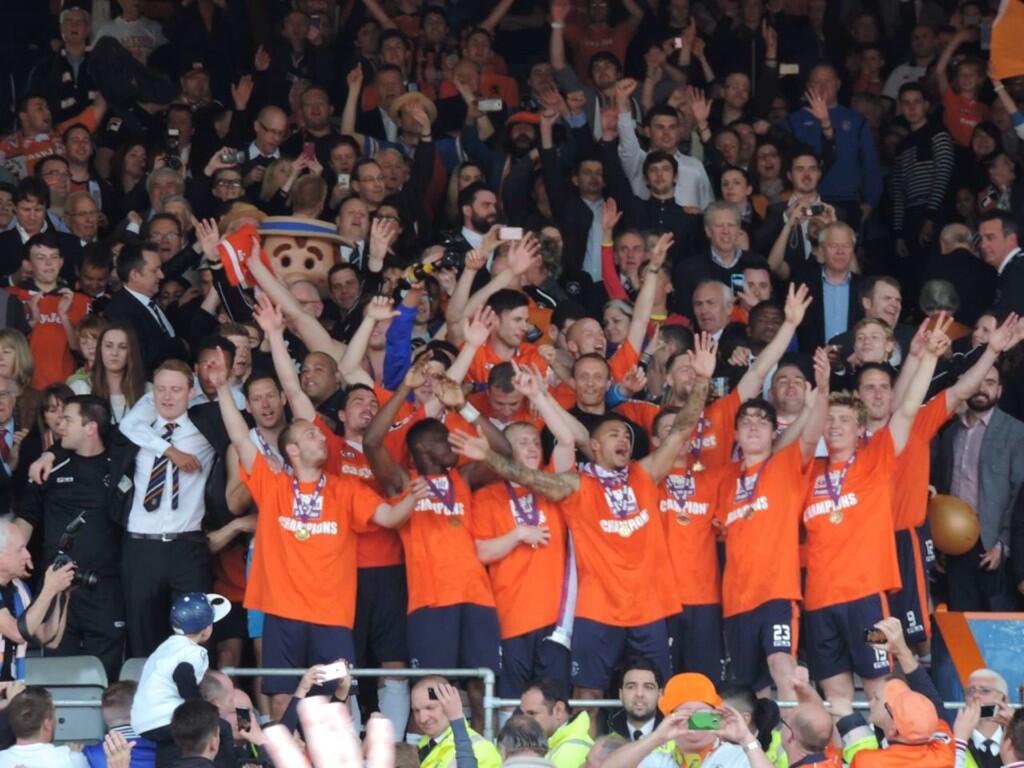 As a Luton Town supporter, it's truly an exciting time to see the club's plans for a new, larger stadium at Power Court, a project that's anticipated to be completed by 2026. The club has had outline planning permission since 2019, and it's been a long wait. But the promise of a 23,000-seat stadium is definitely worth the wait. It's bound to significantly enhance the match day experience and bring a whole new level of prestige to the club.
However, there's been a slight hiccup. The upgrade work at Kenilworth Road, the club's current home, has been delayed. This forced the club to postpone their first Premier League game scheduled for 19 August. The stadium, which currently holds just 10,356, is undergoing a £10m improvement to comply with Premier League regulations. The club is not just rebuilding the Bobbers Stand, but much of the stadium. It's a considerable undertaking but it's necessary to meet the league's standards. As a supporter, you've got to appreciate the club's commitment to improvement and look forward to the future with anticipation.
Manchester City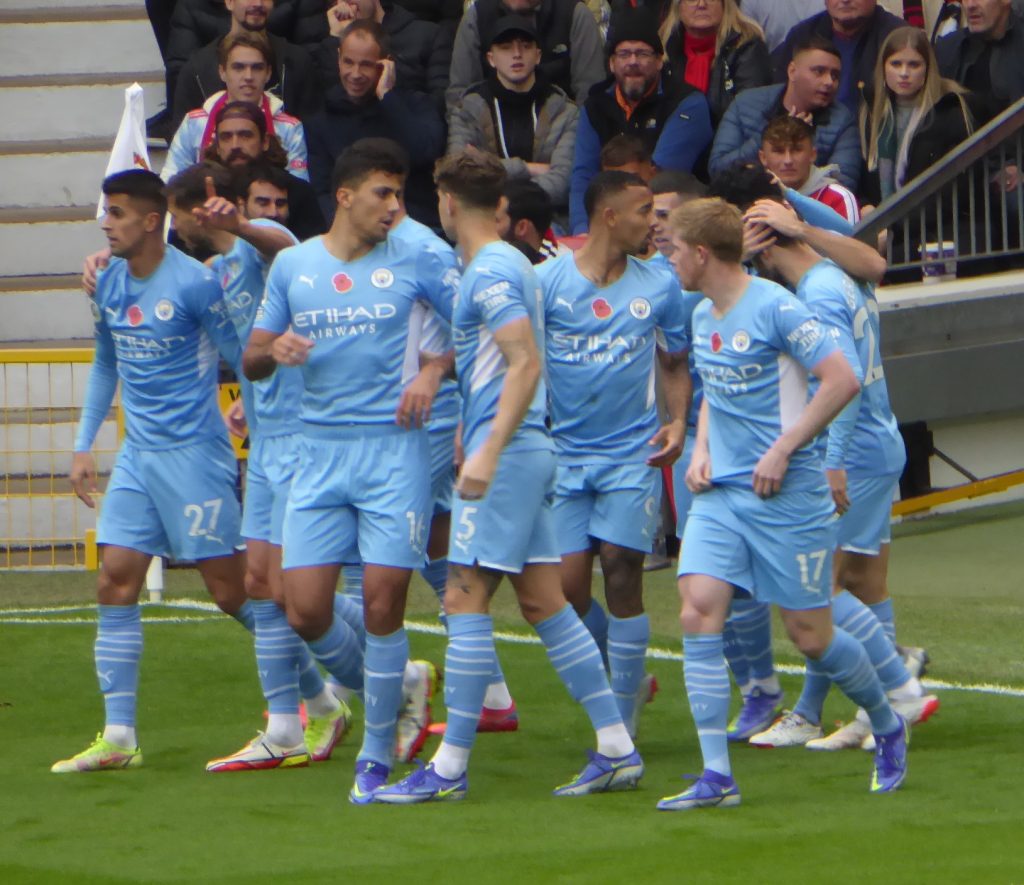 Isn't it thrilling that Manchester City is taking their game to new heights by boosting the capacity of the Etihad Stadium to over 60,000 seats, with construction beginning in November 2023? The reigning champions aren't resting on their laurels, instead, they're stepping up their game on and off the pitch. Their ambitious expansion plan includes the redevelopment of the North Stand's upper tier, giving more fans the chance to watch their favorite team in action. But that's not all. They're also adding a sky bar, perfect for a quick drink before or after the match.
You'll even have the chance to walk on the stadium's roof, taking in the breathtaking views of the city and the pitch below. And with construction set to be completed during the 2025/26 football season, you won't have to wait too long to experience it all. The plan doesn't stop at the stadium either. A new City Square fan zone, a club shop, museum, workspace, and even a hotel are all part of the package. This is Manchester City's commitment to their fans, ensuring you get the ultimate matchday experience.
Aston Villa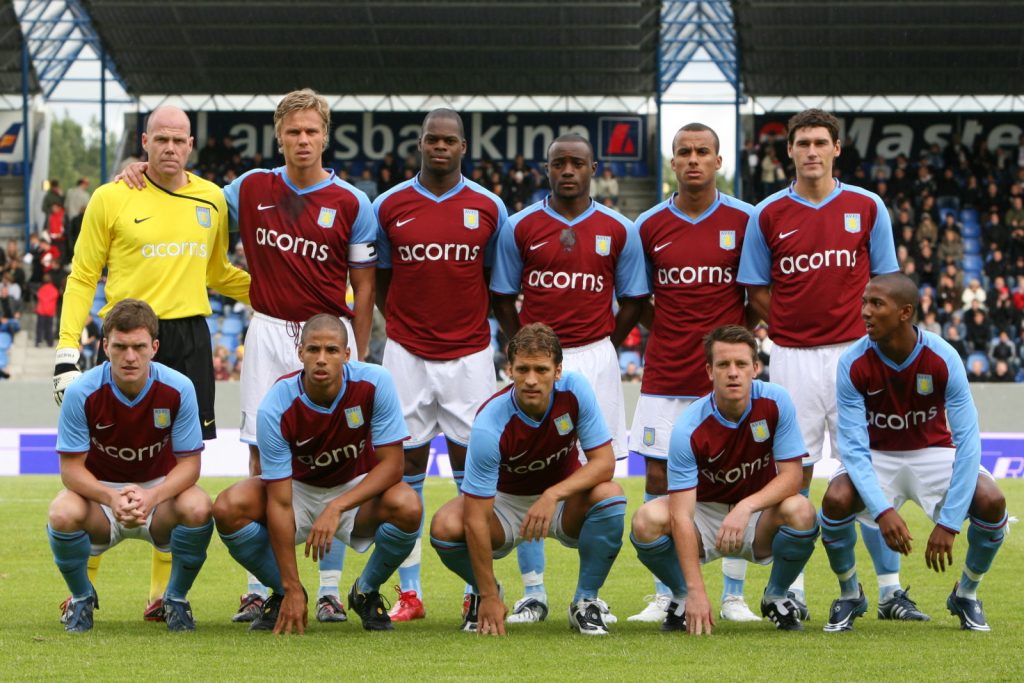 Meanwhile, Aston Villa's got an ambitious plan of their own, giving Villa Park a major facelift that'll see the North Stand redeveloped and the seating capacity boosted to over 50,000. Last Christmas, Birmingham City Council gave the nod to this massive project which will not only add an extra 7,300 seats but will also include commercial space. This isn't just about increasing the number of spectators, but also about improving the overall stadium experience.
A key part of the plan is enhancing accessibility, so you'll find the new North Stand easier to get to and more comfortable to navigate. In addition, the local transport links are also set to be improved, making your journey to and from the stadium smoother. The demolition is slated to start in the summer of 2024, and the whole thing is expected to be done by May 2026. So, in a few years' time, you'll be stepping into an improved, more spacious Villa Park, ready to cheer on your team in a big way. Aston Villa's all set to raise the bar high with this redevelopment plan.
Crystal Palace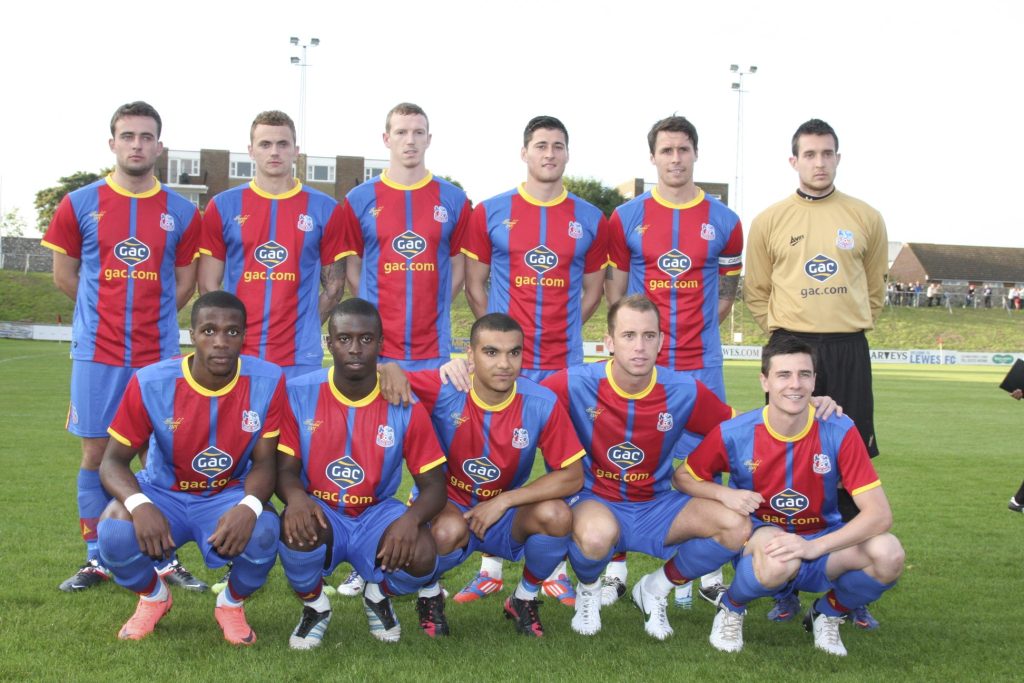 On the other hand, you've got Crystal Palace making waves with their own solid plan to revamp Selhurst Park. They've got planning permission from Croydon Council in December 2022, so they're all set to get the ball rolling. This isn't some minor refurbishment, either. We're talking about a major development that will bump up the stadium's capacity from 26,000 to a whopping 34,000. You might've seen some images of the new stand floating around on social media in July 2023. They're not officially verified, but they certainly paint a promising picture for Eagles fans.
Just bear in mind that the total makeover isn't going to happen overnight. There are a few logistical hurdles to clear first. For starters, Crystal Palace needs to acquire six houses in Wooderson Close. That means relocating the residents living there, so that's bound to take some time. And that's not all. They also need to get their hands on some land from the neighboring Sainsbury's supermarket. It's a big task, but if they pull it off, it'll be a game-changer for the club.
Conclusion of which Premier league clubs are expanding their stadiums
You've seen how Premier League clubs like Liverpool, Fulham, Luton Town, Manchester City, Aston Villa, and Crystal Palace are expanding their stadiums. They're not just making room for more fans, but also upping their game in terms of facilities. It's clear that these clubs are investing heavily in their future, showing their commitment to both their players and supporters. You can expect more exciting developments in the Premier League's future.