Record-breaking Free Kick Goals in Premier League History: Beckham, Ward-Prowse, and More
As the Premier League continues to showcase some of the best football talent in the world, there have been numerous players who have made their mark with their exceptional free-kick taking abilities. Among them, two players who stand out as record-breakers for Premier league goals of direct free kick are David Beckham and James Ward-Prowse.
Now, let's delve into their achievements and also explore the top free kick takers of all time in Premier league history.
James Ward-Prowse: One of the Premier League's Top Free Kick Takers
When it comes to mastering the art of taking free kicks, James Ward-Prowse is undoubtedly one of the finest in the Premier League. The English midfielder has showcased remarkable proficiency in free-kick taking, which has made him a valuable asset for his team, Southampton. Ward-Prowse's ability to bend the ball into the net with precision and accuracy has resulted in several memorable goals. In fact, he has scored an impressive number of free-kick goals throughout his career.
Since making his Premier League debut in 2012, Ward-Prowse has scored a total of 12 free-kick goals. This highlights his effectiveness in converting set-piece opportunities into goals, showcasing his skill and technique. A breakdown of Ward-Prowse's free-kick goals reveals the variety and quality of his strikes. Whether it be curling shots into the top corner or curling the ball around the wall and into the bottom corner, he has displayed versatility and creativity in his free-kick executions.
David Beckham: The Iconic Free Kick Specialist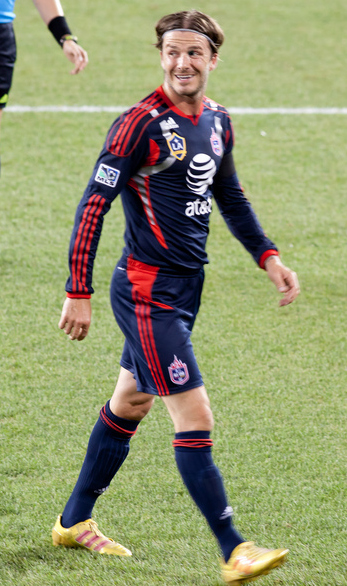 When discussions about free-kick takers arise, it is impossible not to mention the legendary Premier league player David Beckham. The former Manchester United and England midfielder is revered as one of the greatest free-kick takers in the history of the sport. Beckham's reputation as a free-kick specialist was forged through his consistent ability to score spectacular goals from set-piece situations. His technique, precision, and ability to generate power while maintaining accuracy set him apart from his peers.
Throughout his career, Beckham scored a plethora of memorable free-kick goals in the Premier League. From long-range missiles to dipping shots over the wall, his goals were a testament to his technical prowess and footballing intelligence. Beckham's impact on free-kick taking techniques extended beyond his playing days. Many aspiring footballers sought to replicate his trademark technique of striking the ball with the inside of the foot, imparting a swerving trajectory that left goalkeepers helpless.
Cristiano Ronaldo: From Manchester United to Free-Kick Greatness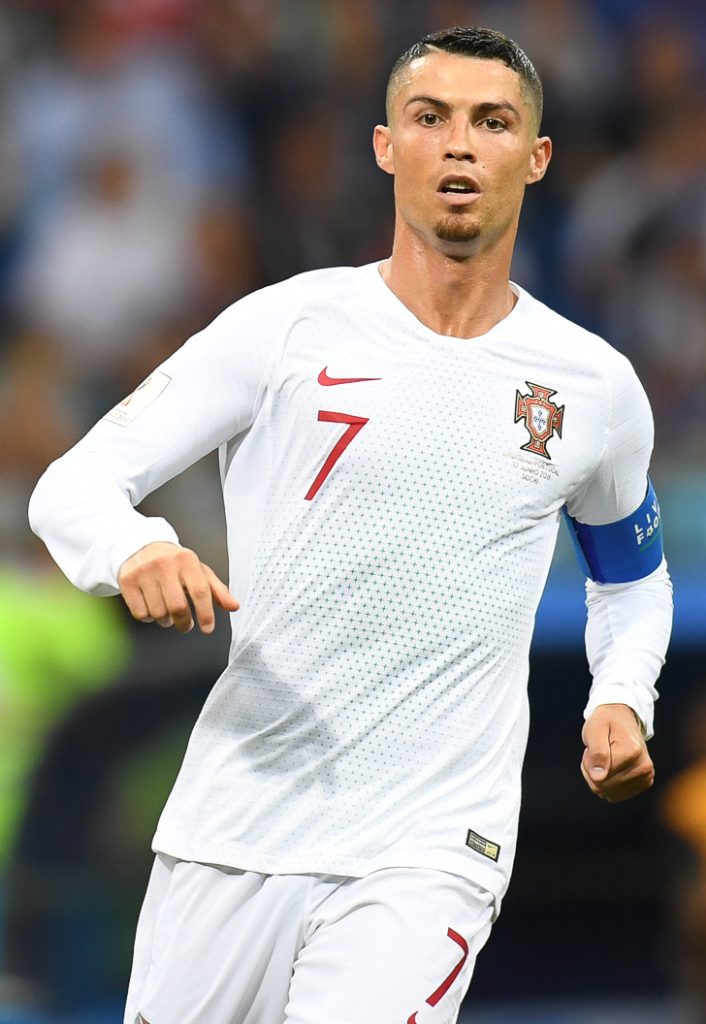 Another player who made a significant impact on the Premier League with his free-kick prowess is Cristiano Ronaldo. During his time at Manchester United, Ronaldo showcased his ability to score stunning goals from set-pieces. Ronaldo's technique and power allowed him to generate tremendous speed on the ball, making it difficult for goalkeepers to react in time.
He developed a unique style of taking free kicks, utilizing a knuckleball effect that added unpredictability to his strikes. Some of Ronaldo's notable free-kick goals in the Premier League include bending shots around the wall and into the top corner, as well as powerful low-driven strikes that nestled into the bottom corner of the net. His ability to score from difficult angles and positions made him a nightmare for opposing defenders.
The All-Time Top Free Kick Takers in Premier League History
Now, let's explore the players who have left an indelible mark in Premier League history with their free-kick goals. The list of players with the most free-kick goals in the league is a testament to their exceptional skills and abilities. The current record for the most free-kick goals in Premier League history is held by Cristiano Ronaldo, who scored an impressive number of spectacular goals during his spell at Manchester United. His ability to produce moments of brilliance from free kick situations set him apart from other players.
However, there are several other players who have also made their mark in the Premier League as free-kick specialists. From the deadly accuracy of David Beckham to the precise technique of James Ward-Prowse, each player brings a unique set of skills to the table. Comparing the abilities and techniques of these top free-kick takers is a fascinating exercise. While some excel in bending the ball with precision, others rely on sheer power to beat the goalkeepers. The variety in their styles makes them difficult to defend against.
The Best Free Kick Takers in Premier League History
When it comes to determining the best free-kick takers in Premier League history, it is important to consider a combination of factors. While the number of goals scored is a significant metric, it is equally important to assess the technique, accuracy, and impact of each player. Several factors contribute to what makes a player effective in taking free kicks. The ability to generate power while maintaining accuracy, the capability to bend the ball around defensive walls, and the art of placing shots in difficult positions are all crucial attributes of top free-kick takers.
Based on these criteria, here is a list of the top five free-kick takers in Premier League history:
David Beckham
James Ward-Prowse
Cristiano Ronaldo
Thierry Henry
Matt Le Tissier
Each of these players has left an indelible mark on the league with their ability to score stunning goals from free-kick situations. Their contributions have redefined the art of free-kick taking in the Premier League and left a lasting legacy.
Top 5 Premier League Free Kick Scorers
You're a die-hard football fan. You've seen players bend it like Beckham, strike it like Ronaldo, and finesse it like Zola. But do you know who tops the list of Premier League's all-time greatest free kick scorers? Let's dive in and discover the elite group of players who have mastered this fine art, turning free kicks into goals with amazing precision and flair. From the finesse of Zola, the power of Henry, the swerve of Ronaldo, to the accuracy of Ward-Prowse, and the legendary bending of Beckham – here are the top 5 Premier League free kick scorers. Each has left an indelible mark and set the bar high for future generations.
So, if you're ready to take a trip down memory lane and relive some of the most spectacular free kick goals, let's get started.
5. Gianfranco Zola (12)
You might not know, but Gianfranco Zola, despite starting his Premier League career at 30, managed to net 12 free-kick goals in just seven seasons. Incredibly, a quarter of those goals were scored in just one month – September 2002. The Italian wizard's late start to his Premier League career doesn't diminish his impressive free-kick scoring record. His skillful and precise free-kicks left many goalkeepers helpless, etching his name into Premier League history. In the month of September 2002, Zola's free-kick prowess truly shone. He scored a free-kick goal in three separate Premier League matches for Chelsea.
This feat is no small achievement – only Wayne Rooney in September 2013 and Ian Harte in May 2001 have matched it. Zola's performance that month is a testament to his remarkable ability to consistently deliver under pressure. Zola's remarkable achievement is even more impressive when you consider that our Serie A data doesn't stretch back far enough to reflect his full free-kick scoring capabilities. Without doubt, Zola's late but impactful Premier League career showcases his undeniable talent and sheer determination.
4. Thierry Henry (12)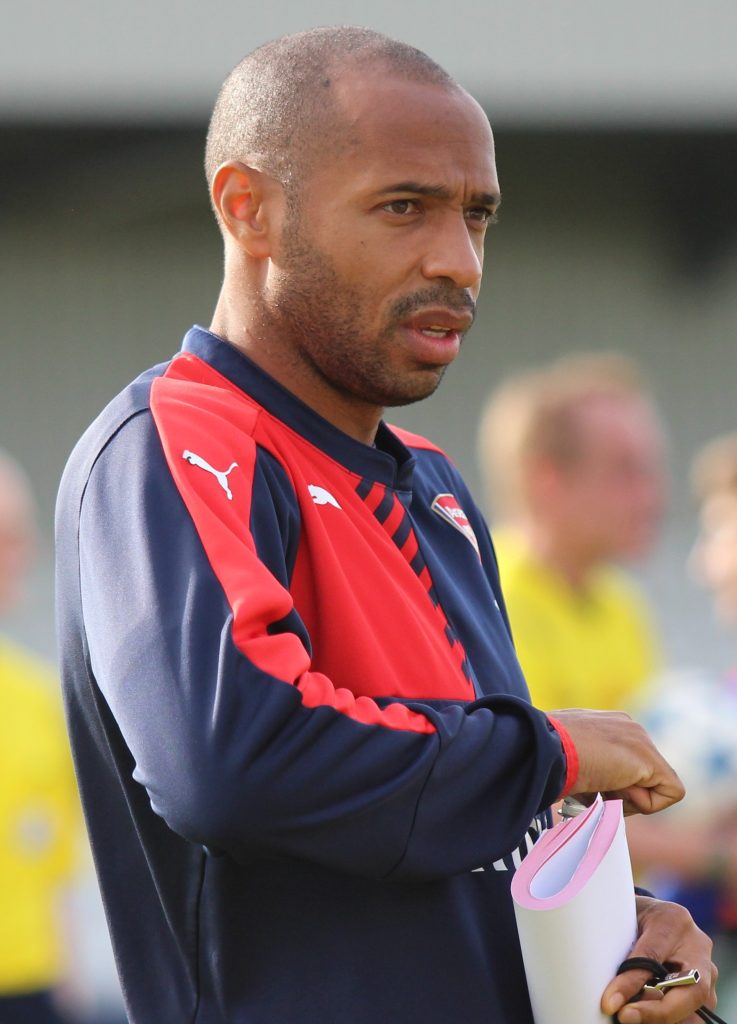 Gazing back at Thierry Henry's time at Arsenal, it's clear that he possessed an uncanny knack for bending the ball into the back of the net from set pieces, notching up a remarkable 12 goals, a club record that still stands today. His lethal left foot was a nightmare for goalkeepers, always having them guessing whether he'd go for power or precision. His ability to strike the ball so cleanly made him a serious threat from any range. These free-kick goals weren't just numbers on a stats sheet, they often changed the course of matches, underscoring his importance to the team.
Even in his final six seasons with the Gunners, he continuously proved his worth, scoring a free kick each season. When he returned to Arsenal in 2011-12 for four league matches, he didn't get the chance to add to his tally, but it doesn't take away from his remarkable record. He outdid the likes of Alexis Sánchez and Robin van Persie, who managed only five each. Henry's record is a testament to his incredible skill, proving he was one of the Premier League's greatest free-kick specialists.
3. Cristiano Ronaldo(12)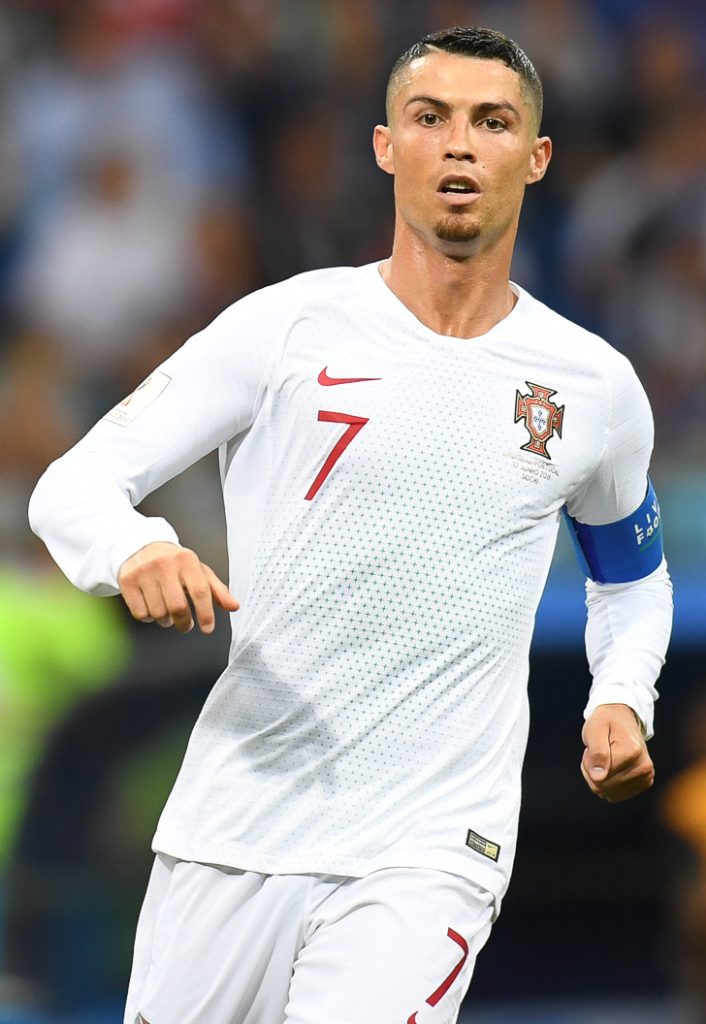 When it comes to bending the ball into the net from a set piece, Cristiano Ronaldo's prowess is unmatched. With a tally of 12 for Manchester United, he's proven time and time again that he's a force to be reckoned with. His strikes aren't just for show either – they've often been game-changers, shifting the tide in United's favor. Ronaldo's knack for netting these goals is a testament to his extraordinary ability and places him firmly among the greats of this skill.
Interestingly, Ronaldo was just 18 years and 269 days old when he scored his first Premier League free kick, making him the third-youngest player to accomplish this feat. Over six seasons, he outscored his contemporaries, netting three more free-kick goals than Arsenal's Henry. Looking at his entire career, his record stands at 33 direct free-kick goals in the top five European leagues – 20 for Real Madrid, 12 for Manchester United, and one for Juventus. That's only second to Messi, and 13 more than Andrea Pirlo, underscoring Ronaldo's class when it comes to delivering from set pieces.
2. James Ward-Prowse (17)
Imagine the thrill of watching James Ward-Prowse step up to a set-piece, knowing he's got a knack for turning these opportunities into spectacular goals. His 17th Premier League free-kick goal, scored in a surprise win over Chelsea, was a testament to his skill. That strike was the only goal of the game, and marked the sixth time he'd scored a winner with a direct free-kick. More than half of his free-kick goals have come away from home, making him the most prolific scorer of Premier League free kicks in away matches.
That's two more than Beckham managed on the road. His conversion rate of 14.3% is also impressive. He's been converting free-kick shots at goal at a significantly higher rate than other players like Cristiano Ronaldo, who has a conversion rate of 4.9%. Don't mistake him for Lionel Messi, though. Messi has scored double the number of free kicks since Ward-Prowse's first attempt. Yet, remember, Messi has attempted nearly three times as many shots from free kicks. Now at West Ham United, you can bet Ward-Prowse will continue to dazzle with his set-piece brilliance.
1. David Beckham (18)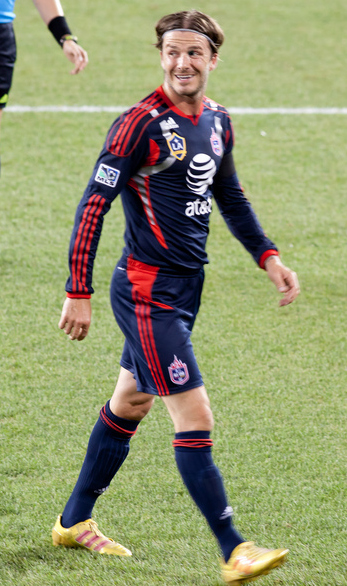 It's no shocker that David Beckham holds the record for the most goals from direct set pieces in English football history, having netted a staggering 18 times from such opportunities. Best known for his skill in free kicks, crossing, and a knack for making headlines, the former Manchester United star achieved this feat over nine Premier League seasons and 265 appearances. Strangely, Beckham didn't score a single free-kick goal in his first two seasons. His first direct free-kick goal came in a 6-3 defeat to Southampton in October 1996, during his 48th league appearance.
It's interesting to note that all of Beckham's free kick goals came in separate matches with half of them being scored in the 2000-01 and 2001-02 seasons. Beckham also scored free kick goals for Real Madrid and AC Milan, but never for Paris Saint-Germain. Counting his seven free-kick goals for LA Galaxy, he ended his career with 32 direct free-kick goals. Yet, his most memorable free-kick goal was for England, a last-minute long-range effort against Greece that secured England's place in the 2002 World Cup.
Conclusion of the Top Premier League Free Kick Scorers
In conclusion, you've seen the best of the best. David Beckham tops the list with a whopping 18 free kick goals. Close behind him, you find James Ward-Prowse with 17. Cristiano Ronaldo, Thierry Henry, and Gianfranco Zola are tied at 12 each. They've all left their mark on the Premier League with their exceptional free kick abilities. It's proof that talent, skill, and dedication can make you stand out in the league.