Top 5 Biggest Football Shirt Sponsorship Deals In the Premier League 2023
If you're a football fan, you've definitely noticed the lucrative shirt sponsorship deals that have become synonymous with the sport. These deals are a major source of income for clubs and are often a reflection of their popularity and success. In this article, we'll take you through the top five biggest football shirt sponsorship deals in 2023.
You'd be surprised to know that these sponsorships are not just about the club and its performance, but also about the brand visibility and market reach these sponsorships offer to the companies. From Tottenham Hotspur's deal with AIA to Manchester United's agreement with TeamViewer, we'll delve into the details, showing you who's cashing in the most. Whether you're a fan, a player, or just a curious reader, this insight will certainly add to your understanding of the financial aspects of the British football.
So, let's get started and find out more about the Premier league club sponsors shirt deals. Here is out list of the biggest shirt new deals, part from the football sponsorship contract.
5. Tottenham Hotspur (AIA – €45 Million Euros)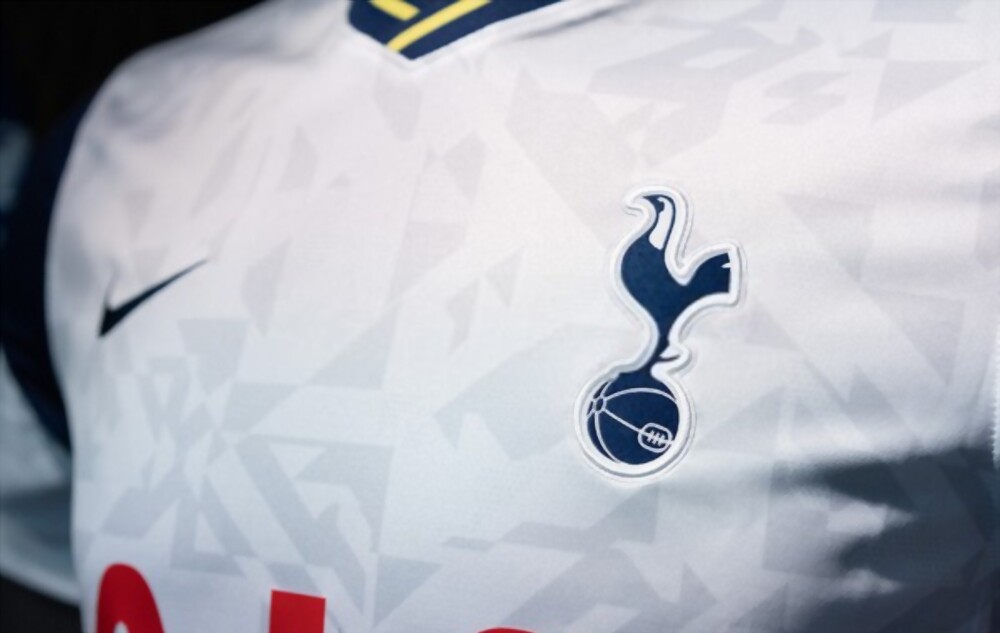 Spurs' shirt sponsorship with AIA, raking in a cool €45 million euros, has certainly put them in the big league off the pitch. This lucrative deal, valued at a whopping 320 million pounds until 2027, gives Tottenham Hotspur a financial edge, making them one of the high rollers in the Premier League. You've probably noticed the AIA logo on the Spurs' jersey. This isn't new, AIA, a life insurance company, has been their shirt sponsor since 2013. They're not just a logo on a shirt, but a valuable partner pouring in around 40 million pounds annually into the club's coffers.
That's a hefty sum, isn't it? And it's not just about the money; it's a partnership that has helped Spurs match up with other big clubs off the field. The substantial funds from this sponsorship are a significant boost for Spurs, especially after their 1 billion pounds New Tottenham Hotspur stadium project. This partnership isn't just about a shirt sponsorship; it's about securing the club's financial future and keeping them competitive in the top flight of English football.
4. Arsenal (Fly Emirates – €45 million)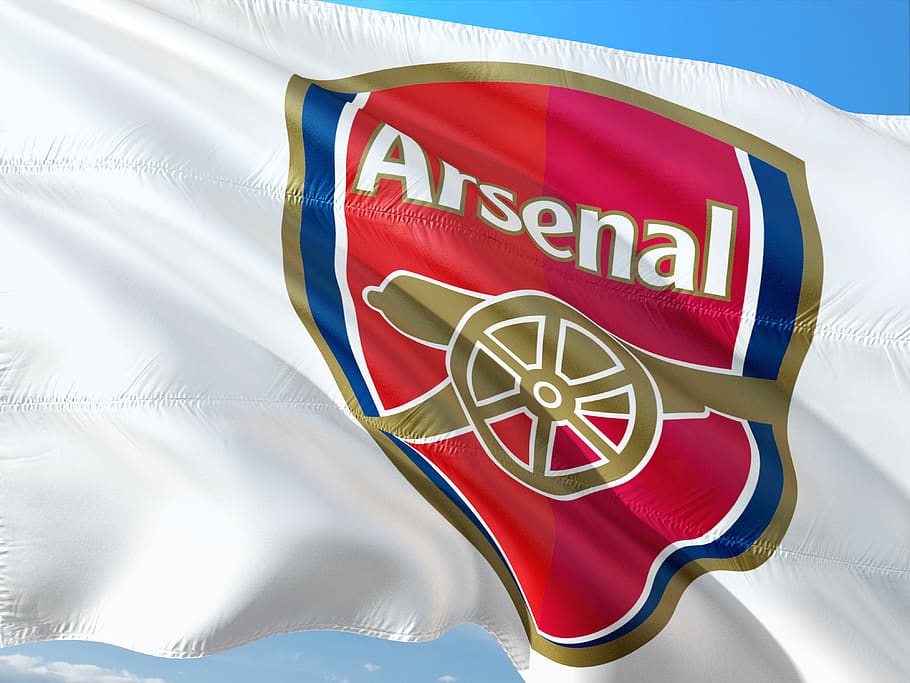 Arsenal's continued partnership with Fly Emirates is expected to bring in a whopping €45 million, marking one of the most lucrative collaborations in the sport. This partnership extends beyond just shirt sponsorship. Emirates has been a key player in Arsenal's history, financing the construction of their home ground, the Emirates Stadium. You can't help but notice the Emirates name emblazoned across the Arsenal kit since the 2006/2007 season. Aside from the financial boost, the partnership has also elevated Arsenal's brand globally.
With Emirates being one of the leading sponsors of sports teams, including major clubs like Real Madrid and Olympique Lyon, it's clear that their association with Arsenal helps position the club among the elites. Mikel Arteta's transformation of the squad into genuine Premier League title contenders further amplifies this prestige. The Arsenal-Emirates partnership is more than just a sponsorship. It's a symbol of the club's ambition, a testament to their global reach, and a reflection of their success on the field. With such a strong partnership, it's exciting to see what the future holds for the Gunners.
3. Liverpool FC (Standard Chartered – €53.5 million)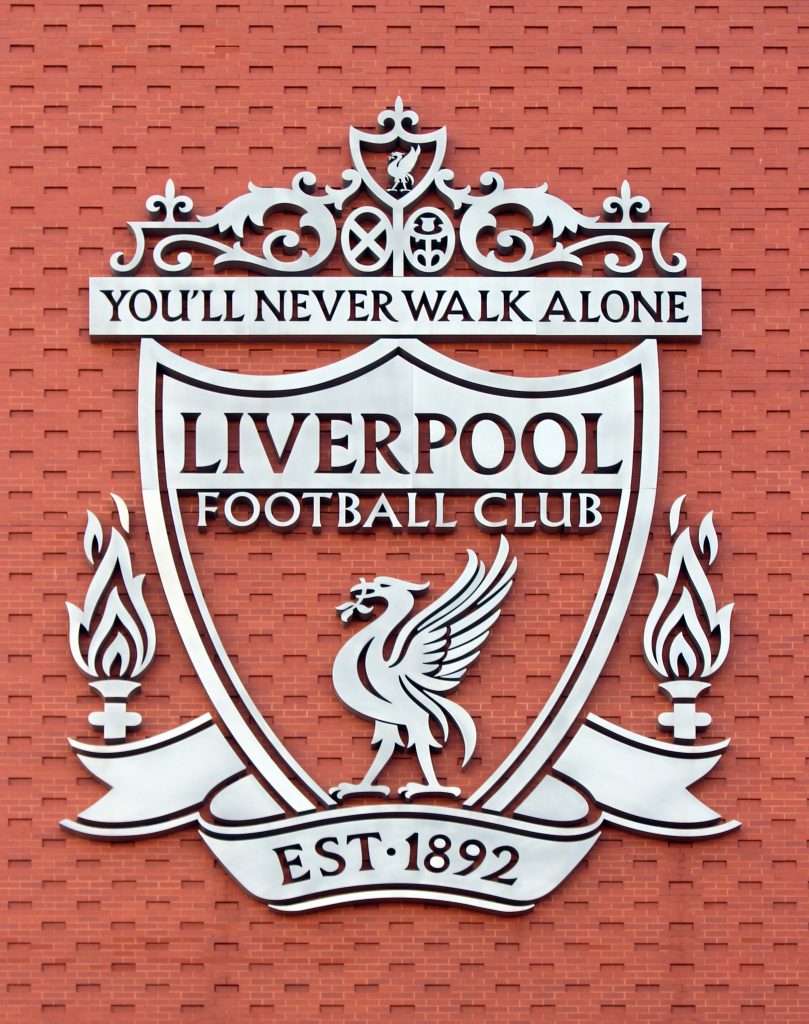 Continuing their fruitful relationship, Liverpool FC and Standard Chartered have inked a deal that's worth a staggering €53.5 million, painting a picture of a partnership that's as robust as it is mutually beneficial. This extension carries the alliance into its seventeenth season since its inception in 2010 and doesn't just benefit the men's team but the women's team as well. So, you see, this isn't just one of the highest shirt sponsorships in football; it's a historic one.
The British multinational bank, Standard Chartered, doesn't just have a strong presence worldwide, but it's quite influential in Asia, Africa, and the Middle East. They're not just betting on Liverpool's worldwide popularity, but they're also planning to use it as a tool to reach more customers and cover more territories. It's a smart business move, isn't it? Among Liverpool's highest-spending sponsors, you'll find names like NIKE, AXA, Expedia, and Carlsberg, but it's the Standard Chartered deal that takes the cake. It's a testament to not just the financial power of football, but also the global reach and appeal of a club like Liverpool.
2. Manchester City (Etihad Airways — €55 million)
Imagine your favorite team, Manchester City, raking in a cool €55 million each season, thanks to their partnership with Etihad Airways. This deal, which started in 2015, isn't just about the shirts. It also includes the naming rights to their home turf, now known as the Etihad Stadium. It's a ten-year contract, totaling a whopping £400 million, as reported by Forbes. This makes it the second most expensive shirt sponsorship deal in the Premier League. The United Arab Emirates' national airline, Etihad Airways, isn't just another company. There is no doubt that this deal is worth.
It's one of the largest airlines globally, and its partnership with Man City has been a game-changer for both parties. However, it's worth noting that this deal has not been without controversy. Critics argue that the figures are regularly inflated, questioning the true value of the agreement. Despite the criticisms, there's no denying that this deal has significantly contributed to Manchester City's financial success. With €55 million coming in every season, the team can continue investing in top-notch players, ensuring their standing as one of the Premier League's major contenders.
1. Manchester United (TeamViewer — €55 million)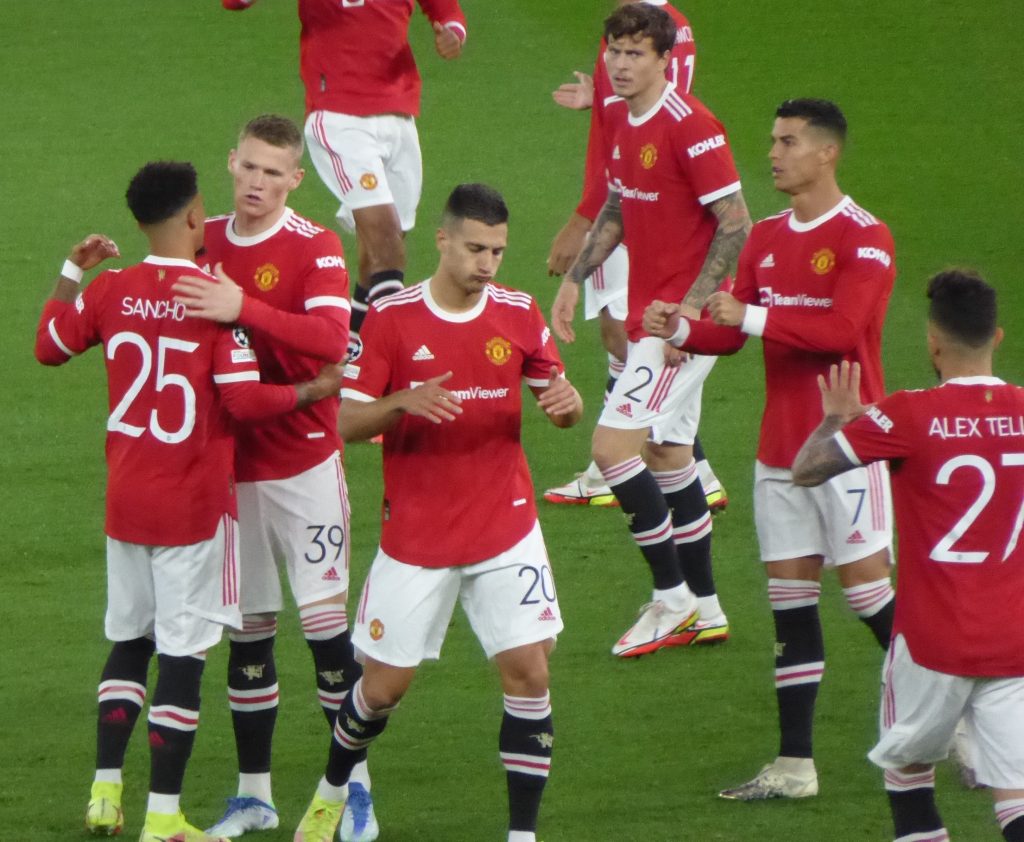 Feeling a thrill of pride, you'll find it hard to ignore the monumental €55 million agreement that your beloved Manchester United has brokered with TeamViewer. This lucrative deal not only secures a hefty annual income for your favorite team but also serves as a testament to United's enduring appeal and commercial clout. This is not just about the money, though. It's about partnership and synergy. TeamViewer is set to provide United with remote connectivity solutions, a mutually beneficial arrangement that goes beyond the surface.
In the aftermath of the contract with Chevrolet concluding in 2021, TeamViewer stepped in and inked the most expensive shirt sponsorship deal in the Premier League. You should also know that this sponsorship deal is a game-changer for TeamViewer. Thanks to United's global fame, the partnership is projected to boost the German company's international reach and revenue significantly. The recent victory in the Carabao Cup under Erik Ten Hag's leadership has only intensified the global attention on Manchester United, thereby multiplying the potential gains for TeamViewer. It's a win-win situation that's too good to pass up.
Conclusion of the Biggest Football Shirt Sponsorship Deals in the Premier League
So, you've learned about it – the biggest football shirt sponsorship deals in 2023. From Tottenham Hotspur and Arsenal's €45 million deals with AIA and Fly Emirates, to Liverpool FC's €53.5 million deal with Standard Chartered. Not forgetting Manchester City's €55 million partnership with Etihad Airways, and topping it off, Manchester United's equal €55 million deal with TeamViewer.It's clear that football shirt sponsorship is big business!