Top 5 Best Coaches In English Premier League History
You've seen them on the sidelines, shouting instructions, celebrating victories, and enduring defeats. These are the men who mastermind the beautiful game, the strategists who make the English Premier League era one of the most exciting football leagues in the world. Their tactical acumen, player management, and ability to inspire have secured their places in football's pantheon. But who's the best of the best? Which coach's legacy still looms large over the EPL? We've analyzed performance, longevity, and impact to bring you our top five picks. From the charismatic Kenny Dalglish to the tactical genius of Rafa Benitez, the controversial yet successful Jose Mourinho, the revolutionizing Arsene Wenger, and the undeniably legendary Sir Alex Ferguson – we're taking a closer look at what makes these coaches the finest that every top flight Premier league club has ever seen.
So, let's find more about the history of English football's best premier league manager. Here is out chart of the best managers in the world that enjoyed success at the Premier league.
5. Kenny Dalglish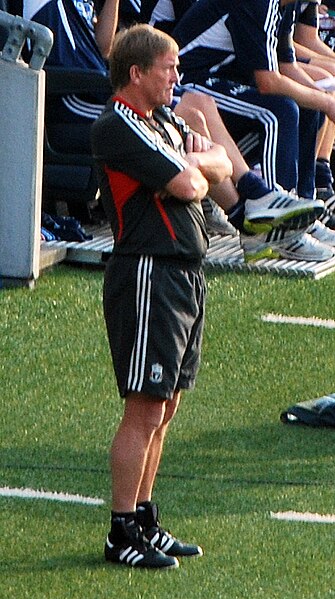 It's undeniable that Kenny Dalglish's triumphant run with Blackburn in '95, along with his current success at Liverpool, cements his reputation as one of the finest coaches in English Premier League history. His managerial prowess saw Blackburn Rovers skyrocket to the top, clinching the Premier League title with a tenacity that is still talked about today. Dalglish's strategic brilliance, combined with his ability to rally his team, was on full display during this historic win. Following his stint at Blackburn, Dalglish moved on to Newcastle, where he led the team to a commendable fourth-place finish and an FA Cup final.
Despite not winning, his managerial talents were evident, further enhancing his status in the world of English football. You might think Dalglish's journey ended there, but his passion for football couldn't keep him away from the pitch for long. Having returned to Liverpool, Dalglish is once again making waves in the Premier League. His success is a testament to his enduring managerial skills and his love for the game. It's clear, Kenny Dalglish isn't just a great coach, he's a genuine icon of the top level of the English football in Premier League.
4. Rafa Benitez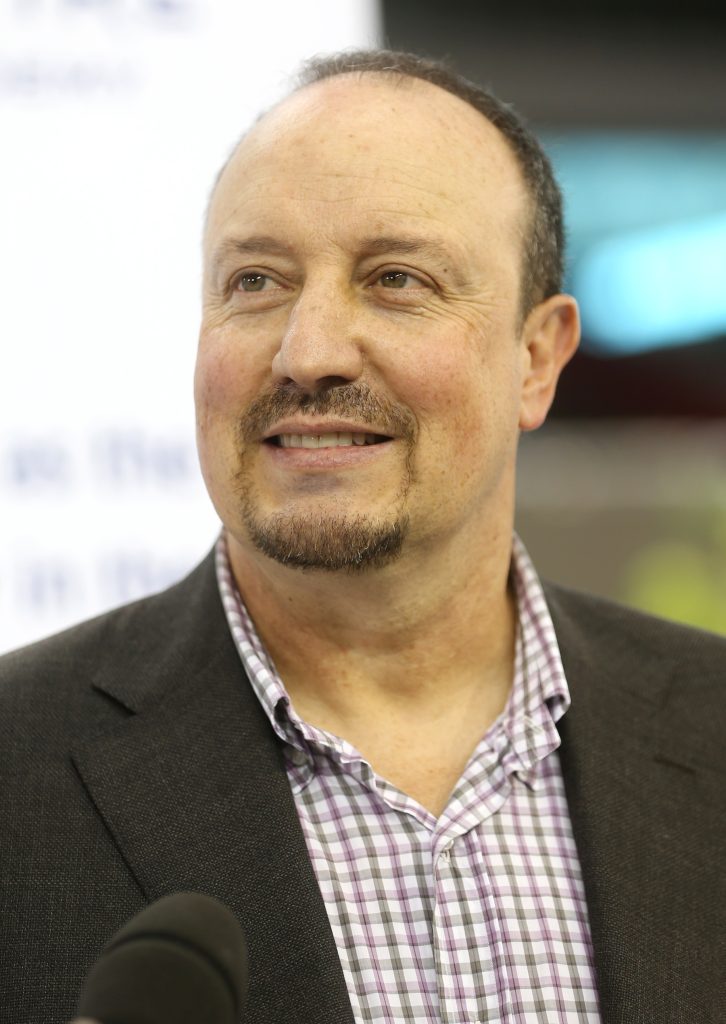 Back to the Premier league rocky moments with the American owners, Rafa Benitez's tenure at Liverpool from 2004 to 2010 was one for the books. It was filled with memorable victories, including that unforgettable Champions League win in 2004 and an FA Cup triumph. You'll recall how he took over a team that finished fifth and led them to the pinnacle of European football in his first season. That Champions League final is etched in our memories as one of the greatest comebacks of all time. In the following season, Benitez kept the momentum going by steering the team to third in the league and adding an FA Cup win to their trophy cabinet.
But it wasn't all smooth sailing. Despite finishing second in the league in 2008 and reaching another Champions League final in 2007, Benitez found it difficult to stay on the same page with the board. It's hard to forget the constant power struggles that eventually led to his exit in 2010. Yet, despite these challenges, Benitez's era at Liverpool is remembered for its thrilling highs and his tactical genius. His impact on the club is undeniable, making him one of the best coaches in English Premier League history holding a great league record.
3. Jose Mourinho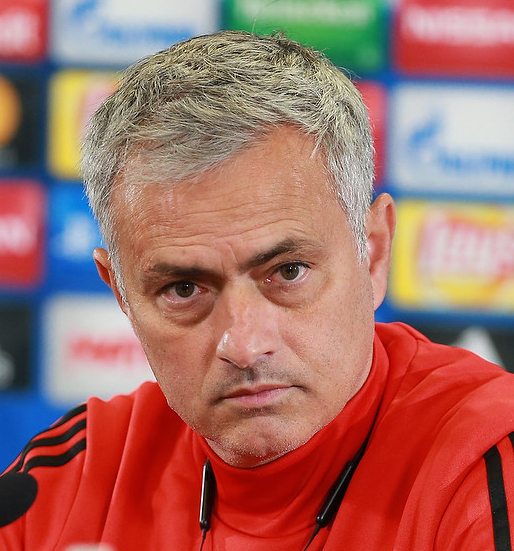 Mourinho's reign at Chelsea was nothing short of spectacular, drawing both admiration and criticism in equal measure. His enigmatic and charismatic nature was as much a part of the club's success as the players themselves. His managerial style and top level of English football tactics was unorthodox, his tactics unpredictable, but one thing was certain – he knew how to win. During his three years at Chelsea, you'll remember that Mourinho brought home the league title twice, the FA Cup once, and the League Cup twice. His success was undeniable, and his ability to consistently deliver results made him one of the most respected figures in English football winning the premier league crowns a few time.
However, there was one major achievement missing from Mourinho's Chelsea CV – the Champions League triumph. Despite having achieved this feat numerous times elsewhere, it eluded him during his time at Chelsea. This only adds to the mystery and intrigue of Mourinho's reign – a hint of the unexpected, a dash of the unforeseeable. Mourinho's time at Chelsea was a rollercoaster ride, filled with highs and lows. He may not have won the Champions League with the Blues, but his impact on the club, and English football as a whole, will never be forgotten.
2. Arsene Wenger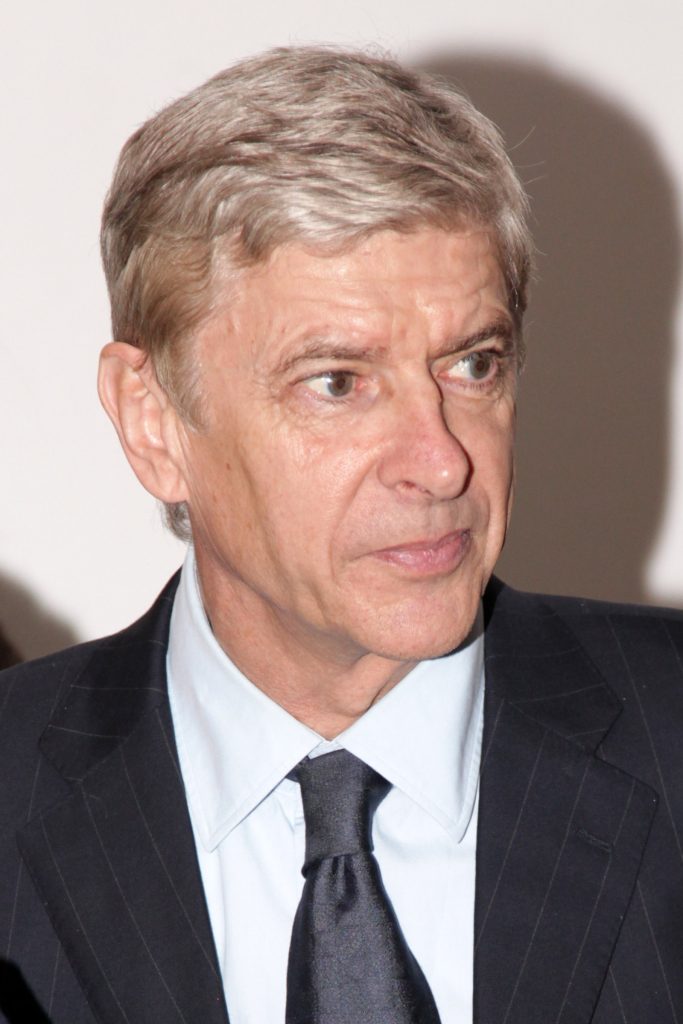 Arsene Wenger's arrival at Arsenal marked a new era in the club's story, one that's still talked about with reverence today. You see, back in 1996, Wenger was a relatively unknown entity in the world of English football. But that anonymity didn't last long. Under Wenger, Arsenal transformed into a football powerhouse. With his keen eye for spotting talent and his tactical genius, he led the club to three Premier League titles and four FA Cup crowns. But it doesn't stop there. Wenger's 2004 Arsenal team, famously known as the 'Invincibles', achieved a feat that had never been done before in modern English football history – an entire season without a single defeat.
Yet, despite all these achievements, Wenger's resume still seems a bit overshadowed when compared to some others. His impact, though, can't be measured merely in terms of titles and trophies. His legacy lies in the way he revolutionised the game, in the players he nurtured, and in the beautiful football his teams played. So, you see, Wenger's contribution to the English Premier League is far greater than what the stats might suggest.
1. Sir Alex Ferguson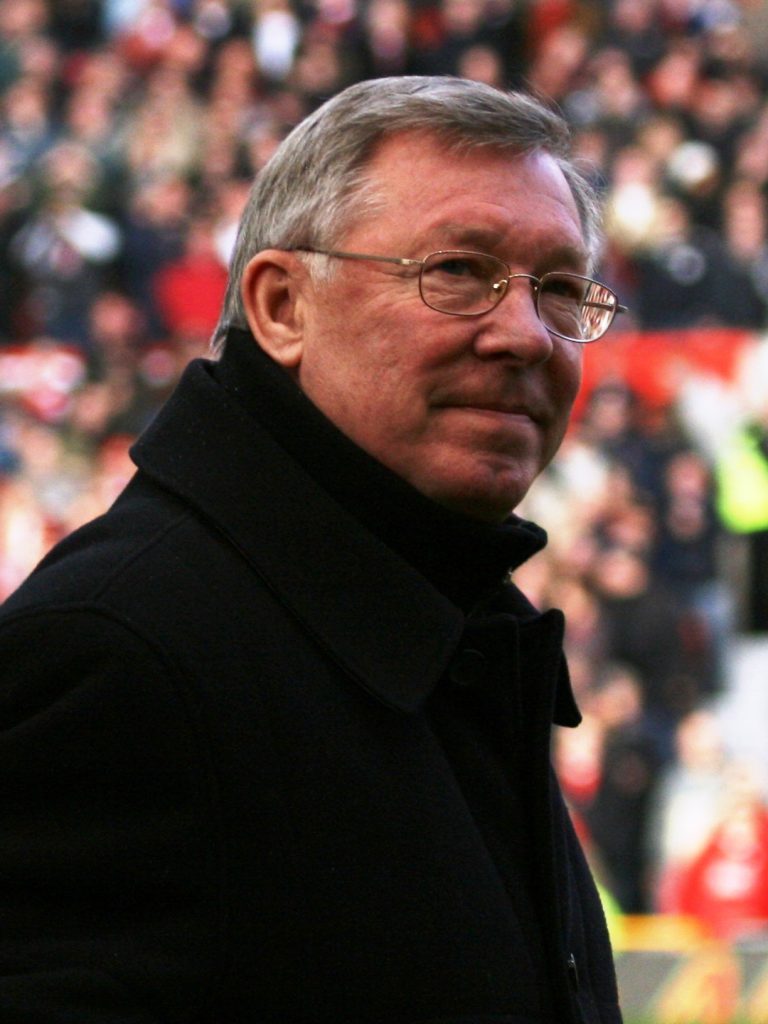 Yes he is – the best manager of all time! When you think about the sheer force and dominance of Manchester United in their Premier league matches, it's impossible not to attribute that success to Sir Alex Ferguson. You can't overlook his remarkable track record, highlighted by 12 Premier League titles, five FA Cups, four League Cups, and two Champions League wins. It's clear that Sir Alex isn't just a great manager; he's a legend in his own right. Sir Alex isn't just about winning trophies though. His tenure at United has been marked by his ability to rebuild and reformat the team as needed.
He's not one to rest on his laurels, and as long as he's in charge, you can bet that United will continue to grow and evolve. So, when you look back at the history of the Premier League and consider who the greatest managers are, Sir Alex Ferguson's name undoubtedly tops the list. You can't deny that his impact on Manchester United and English football as a whole has been monumental. It's clear that as long as he's at the helm, United's future looks bright and there is no doubt that he is the best manager in the history.
Conclusion of best coaches in Premier league
You've journeyed through the pantheon of Premier League greats. Dalglish's tactical acumen, Benitez's meticulous approach, Mourinho's charismatic leadership, Wenger's dedication to beautiful football, and Ferguson's unmatched winning mentality. Each has left an indelible mark on English football. They aren't just great coaches, they're legends who've shaped the game. It's been an honor to revisit their contributions. Remember, the true beauty of football lies in appreciating these masterminds.