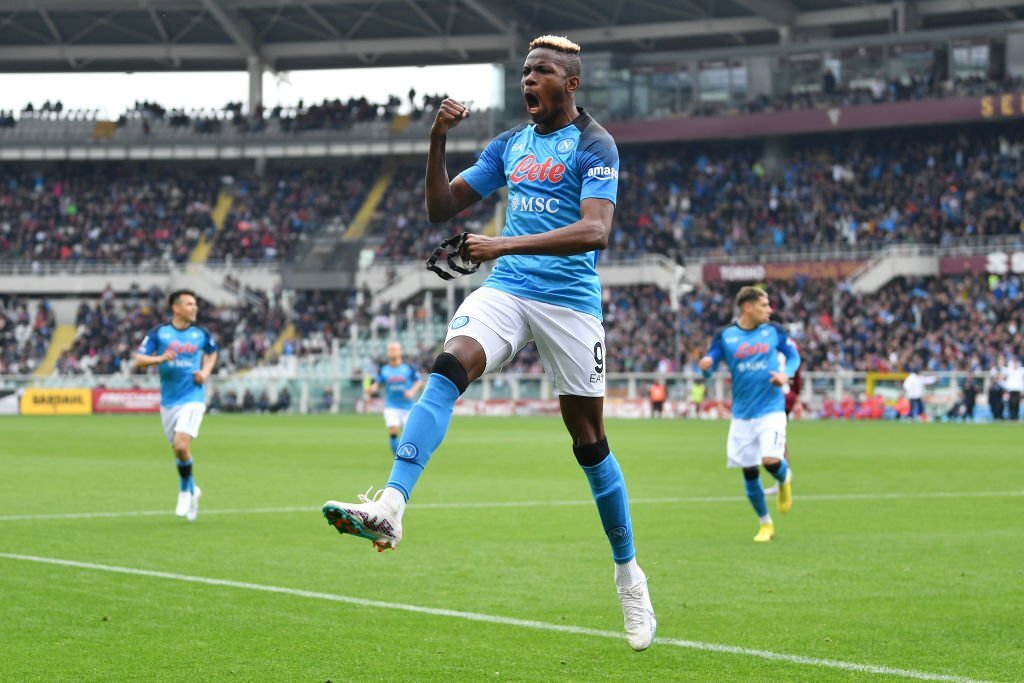 In a social media post, Napoli claimed that they "never meant to hurt or mock" Victor Osimhen, but they refrained from issuing a formal public apology.
The team posted a video of Nigerian player Osimhen missing a penalty on their TikTok account. The video was spliced with a high-pitched voice stating, "Gimme penalty please." The agent of the 24-year-old player has vowed to sue the team.
If Victor "had viewed it that way," it was "never the club's desire to upset him," according to a Napoli statement. Since then, the viral video has been taken down.
"To avoid the topic being manipulated in any way, Napoli points out that it never meant to offend or mock Victor Osimhen, who is a technical asset of the club," a statement on the club's website read. "Proof of this is the fact that the club firmly rejected all the offers it received for the attacker's transfer abroad."
Since Osimhen scored in Wednesday's 4-1 victory against Udinese, the first game after the incident, Napoli manager Rudi Garcia declared that Osimhen is "engaged 100%" in the Serie A team. Osimhen scored his team's second goal in a resounding victory, but did not celebrate until being surrounded by his teammates.
"I can assure you that Victor loves this jersey," Garcia said. "He is invested 100% in our project. I have a very good relationship with Victor. I am happy for him because he scored tonight. After the match in Bologna, we were all frustrated, angry, Victor in particular, because he missed the penalty."
"On the sporting aspect and other levels, especially on TikTok, there have been a lot of things to manage in recent days."