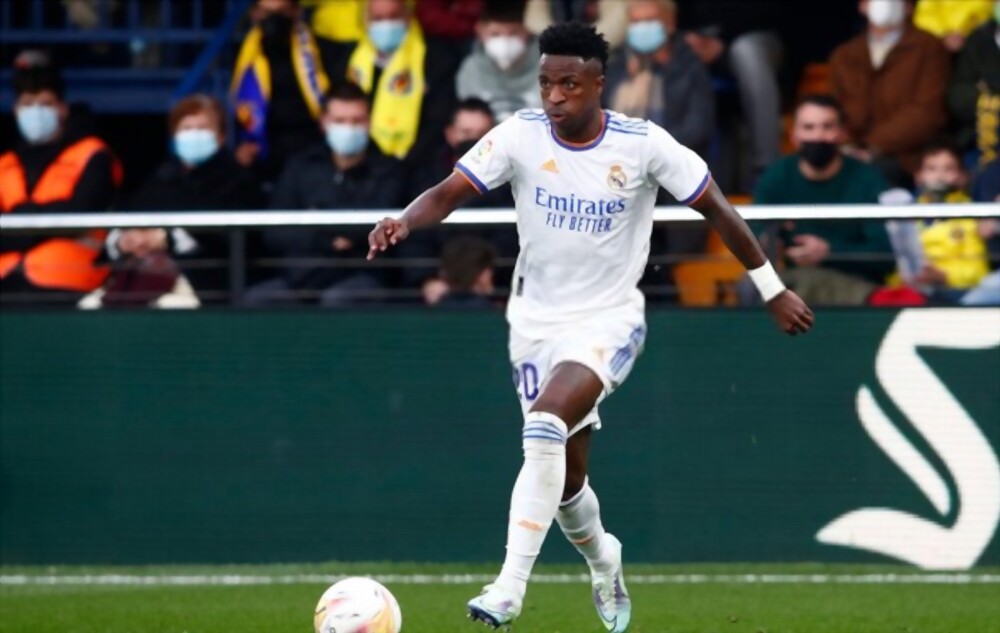 According to Real Madrid, the most recent example of racial abuse directed towards player Vinicius Jr. has been reported to the Spanish prosecutor's office as a hate crime.
In the second half of Real's La Liga game against Valencia on Sunday, Vinicius, who was furious, complained about the opposing fans to the referee.
The 22-year-old international from Brazil, who was eventually dismissed from the game for aggressive behaviour, declared thereafter that "La Liga belongs to racists."
In a statement released on Monday, Real Madrid said that it "considers that such actions also form a hate crime." Spanish prosecutors will now choose whether or not to open a criminal case about the incident.
Vinicius further stated on his social media profiles on Monday: "What is needed to show that these people are criminals and healthily punish teams? Why do the advertisers not charge La Liga? Why don't the televisions show this wickedness every weekend?"
"The issue is quite serious, and press releases no longer work," he continued. "It's inhuman; it's not football."
The Brazilian government referred to the event as "yet another inappropriate situation" because Vinicius has been the victim of racial remarks several times this season.
It expressed "great sadness" that "appropriate steps have not yet been taken to prevent and prevent the repeat of these acts of racism," in a statement from Brazil's foreign ministry.
To "take the appropriate actions to punish the offenders and avoid the repetition of these atrocities," it encouraged the Spanish government and sporting organisations. "It also calls on FIFA, the Spanish Federation, and the league to embrace the relevant measures," the ministry continued.
On Twitter, Pedro Sanchez, the prime minister of Spain, declared that racism in sports shouldn't be tolerated under any circumstances.
"Sport is established on the principles of respect and tolerance," he continued. "Hatred and bigotry have no place in either our culture or our game of football."